NFL: How Denver Went From 2 Quarterbacks to Zero in Two Days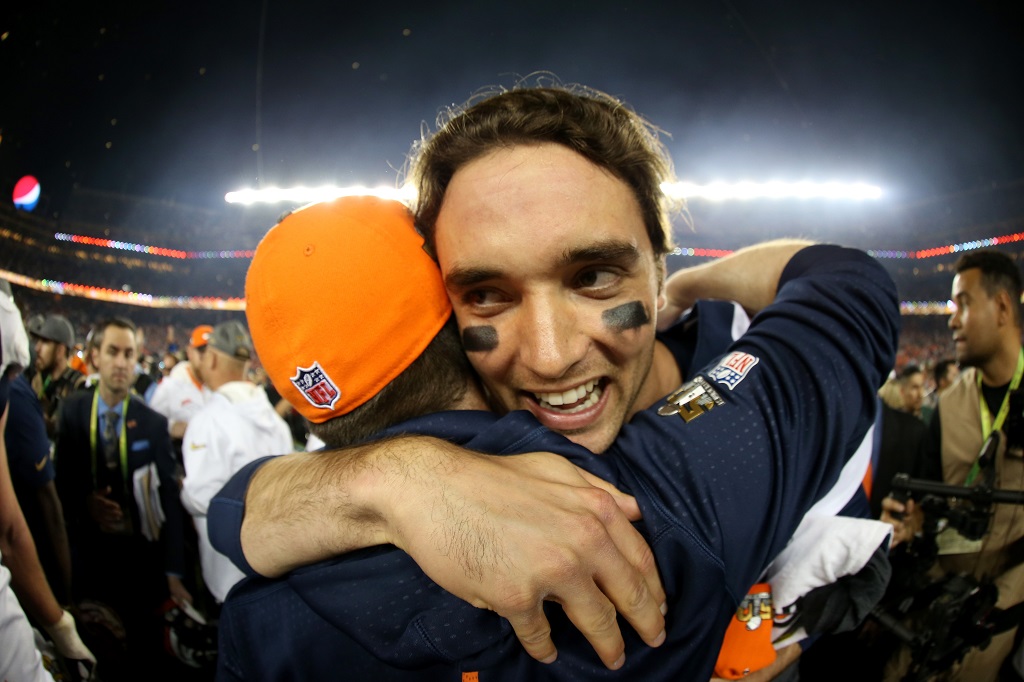 When Peyton Manning announced his retirement from the National Football League, it seemed like a forgone conclusion that Brock Osweiler would take over the role of starting quarterback for the Denver Broncos in 2016. However, in one of the more shocking free agency decisions in recent history, Osweiler spurned the defending Super Bowl champions and signed a four-year, $72 million contract with the Houston Texans.
All said, in a matter of two days, the Broncos went from having one of the greatest players in NFL history and a talented up-and-coming backup on their quarterback depth chart to being left with one relatively unknown signal caller named Trevor Siemian — a seventh-round pick in the 2015 NFL Draft — as the only remaining quarterback on their roster. To make matters worse, Denver was hit hard at a couple of other positions during free agency as well. They lost defensive end Malik Jackson to the Jacksonville Jaguars and inside linebacker Danny Trevathan to the Chicago Bears.
While losing Jackson and Trevathan is a significant blow to their historically great 2015 defense, the biggest question mark for the Broncos is far and away at the quarterback position. So, how exactly did the Broncos end up in a situation where they will begin their Super Bowl title defense with zero quarterbacks on their roster (for the time being) who have taken a snap during a regular season game? The only person who can truthfully answer that question is Broncos' General Manager John Elway. Nonetheless, we believe that we have enough information to give you a fairly accurate portrayal of how this all happened.
The circumstances surrounding Manning's retirement are fairly simple and straightforward. The five-time NFL MVP's play had drastically declined over the last 18 months — which wasn't really a surprise given his age (39) — and his body had simply become incapable of handling the rigors of life in the NFL. And of course the fact that he had the opportunity to go out on top following Denver's win over the Carolina Panthers in Super Bowl 50 probably made the decision to hang up his cleats much easier.
With all that being said, though, we can't help but wonder if Manning's decision would have been different if he knew that Osweiler wouldn't be around to breathe down his neck and threaten his job security. Speaking of Osweiler, his departure from Denver was a far more complex situation. After the Broncos selected him in the second round of the 2012 NFL Draft, the 25-year-old quarterback had spent most of the past four seasons backing up Manning. In fact, had Manning not gone down with a foot injury during the 2015 regular season, Osweiler may have ultimately ended up playing out his rookie contract without ever starting a game at the NFL level.
As it turns out, he started seven games — posting a 5-2 record — and played well enough to ensure that the Broncos didn't fall out of the AFC race with Manning out of the lineup. However, despite his impressive win/loss record, Osweiler never truly showed enough on the field to make signing him to a big-money contract extension a no-brainer decision for the Broncos' front office. Regardless, Elway still made what he deemed to be a "very competitive" contract offer to Osweiler during the league's legal tampering period.
We now know that the Broncos' contract offer to Osweiler was significantly lower than the Texans' offer, which is something that undoubtedly played a major role in the former Arizona State Sun Devil's decision to move on from the franchise that drafted him. We have also learned that Osweiler may have had one foot out the door for several weeks now. Here's why.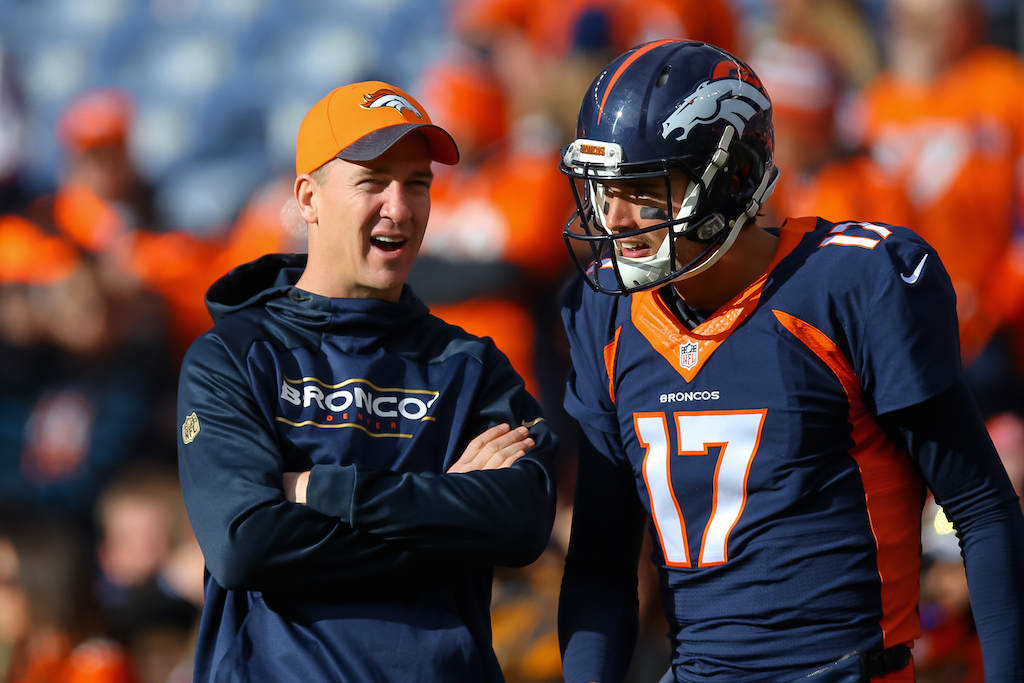 According to Broncos insider Brandon Spano, among other sources, Osweiler was livid over head coach Gary Kubiak's decision to bench him in favor of Manning during the team's Week 17 win over the San Diego Chargers. Following the game, Osweiler's agent, Jimmy Sexton, was overheard telling his client's wife, "Don't worry, we're gonna get him out of here." And the writing was really on the wall when Osweiler stopped returning phone calls from the Denver coaching staff and his (former) teammates following the Super Bowl.
Looking forward, the Broncos' options at quarterback are sparse. They could (and likely will) add a veteran (Robert Griffin III, Ryan Fitzpatrick, Mike Glennon, and Colin Kaepernick are the names that have been brought up the most), they could roll the dice on Siemian, or they could attempt to defend their Super Bowl title with a rookie under center.
While we like the situation in Denver more than Houston, it's hard to blame Osweiler for taking the bigger payday. Likewise, we are impressed by Elway's ability to stick to his plan and remain disciplined during this unforeseen bidding war. Needless to say, the matchup between the Broncos and Texans in 2016 — which is in Denver — just got a whole lot more interesting.