NFL: How Long did Broncos QB Drew Lock Hold Out?
Quarterbacks taken in the early rounds of the NFL draft — think first or second rounds — typically have an opportunity to start pretty soon after being drafted. There is the occasional early pick who gets to sit for an extended period of time to learn the playbook, but ultimately when the team invests a high pick in a player they want to see what they have relatively quickly. Enter the Denver Broncos and Drew Lock.

The Broncos chose Lock in the second round, but he didn't sign a contract right away. So how long did Broncos QB Drew Lock hold out, and did his strategy work?

Drew Lock's chances to start this season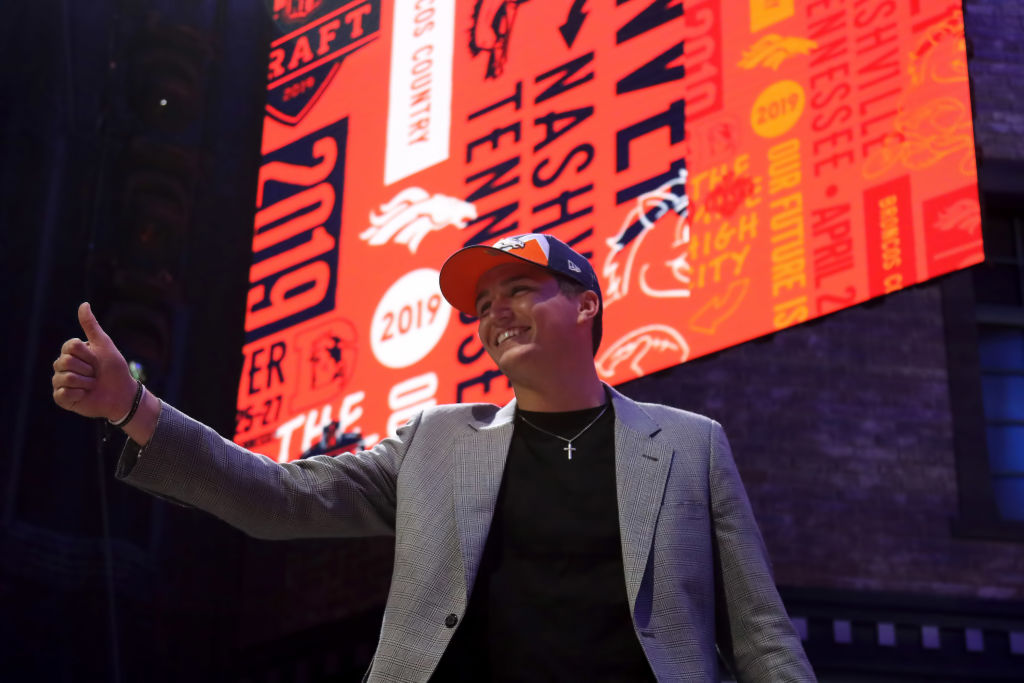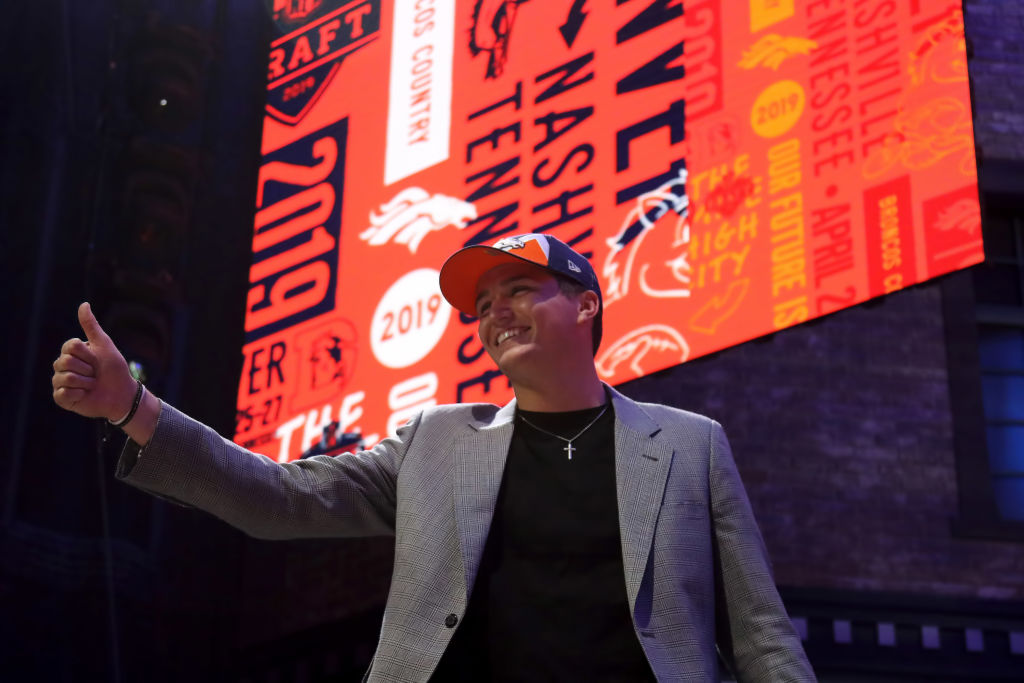 Lock is doubtful to start when the season kicks off. That's because the Broncos traded for Joe Flacco this offseason. The former Baltimore Ravens QB will at least get a shot in training camp to prove he has something left in the tank. It's hard to imagine Flacco will be "the guy" in Denver for long, but if he stays healthy, he may at least be the starter for this season.

As far as Flacco and Lock are concerned, Flacco isn't terribly interested in mentoring the young QB. Here's what Flacco had to say when asked if he'd help Lock prepare for the coming year:

"Listen, I have so many things to worry about. I'm trying to go out there and play good football. I'm trying to go out there and play the best football of my life…I hope he does it well. I don't look at that as my job. My job is to go win football games for this football team."

While this isn't surprising — it's hard to ask Flacco to work with the player trying to take his job — it also means Lock's chances of starting won't be helped much by the veteran QB.
Why did Drew Lock hold out?
According to USA Today's Broncos Newswire, Lock's holdout was less about Lock and more about his representation:

"Drew Lock was selected one spot after offensive lineman Dalton Risner in this year's NFL draft, which means he was in line to be paid a little less than his rookie teammate. Lock's agency – led by Tommy Condon, Tom Condon and Jimmy Sexton – wanted their client to get a "quarterback premium" and more guaranteed money than Risner received from the Broncos."

This is basically Lock's representation attempting to squeeze the team out of as much money as it can, citing the weighted importance of the QB position. It's not an unfair argument, and it certainly isn't a bad strategy. There's no question that QBs are vital to a team's success, more so than any other one position. And with the Broncos taking Lock relatively early in the draft, it's apparent they see him as one day being the starting QB.
But how successful was the ploy?

How long did his holdout last?
The strategy ultimately didn't work. According to NFL.com, the deal Drew Lock signed with the Broncos was a standard rookie contract with no quarterback premium worked in. It's a standard four year deal with no extra guaranteed money.
Lock insisted to his agents that he did not want to miss any practice. He missed the early rounds of conditioning tests but ended the hold out before taking any snaps.

From a pure optics standpoint, it was a good call by Lock. As reasonable as it is to want to get the most money possible for his rookie deal, his commitment to getting on the practice field proves to his teammates, coaches, and fans that he's dedicated to playing at the highest level.