NFL: How Rob Gronkowski Made Tight End History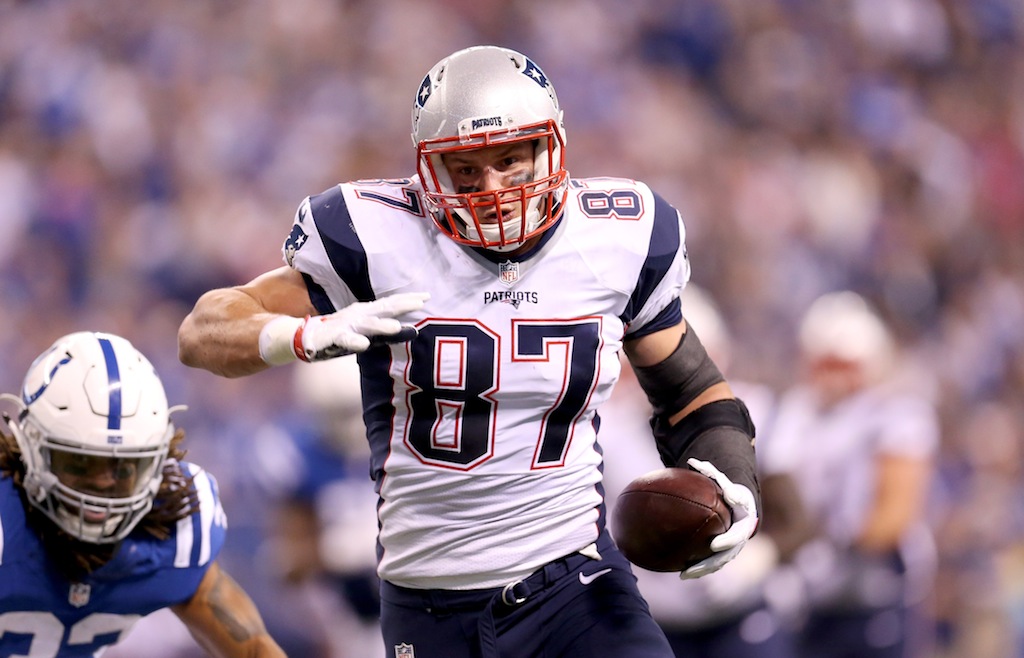 The only thing surprising about the New England Patriots' 34-27 victory over the Indianapolis Colts on Sunday night was the home team's attempt at a fake punt toward the end of the third quarter. It was in a word: ridiculous.
As Colts coach Chuck Pagano attempted to explain the reasoning behind his decision, we found ourselves even more confused than we were while the play was actually going on — something we didn't think was remotely possible.
"The whole idea there was on fourth-and-3 or less, shift our alignment to where you either catch them misaligned, they try to sub some people in, catch them with 12 men on the field and if you get a certain look, you can make a play," said Pagano. "Alignment-wise we weren't lined up correctly, and then a communication problem on the snap. I take responsibility for that."
Exactly. Like we said before, nothing about this call made any sense. And it's not as if we don't believe in trick plays. We do. But just as it's important to make sure that everyone is on the same page prior to the snap, it's also imperative that you don't forget who you're going up against.
The New England Patriots are the defending world champions. They play to win; they play to destroy; they play to make a statement. And even as this insanity was happening around them, the Pats still managed to make a little bit of history. Well, one of them did anyways. That honor belonged to tight end Rob Gronkowski, whose accomplishment turned out to be the exact opposite of the Colts' botched fake punt: impressive.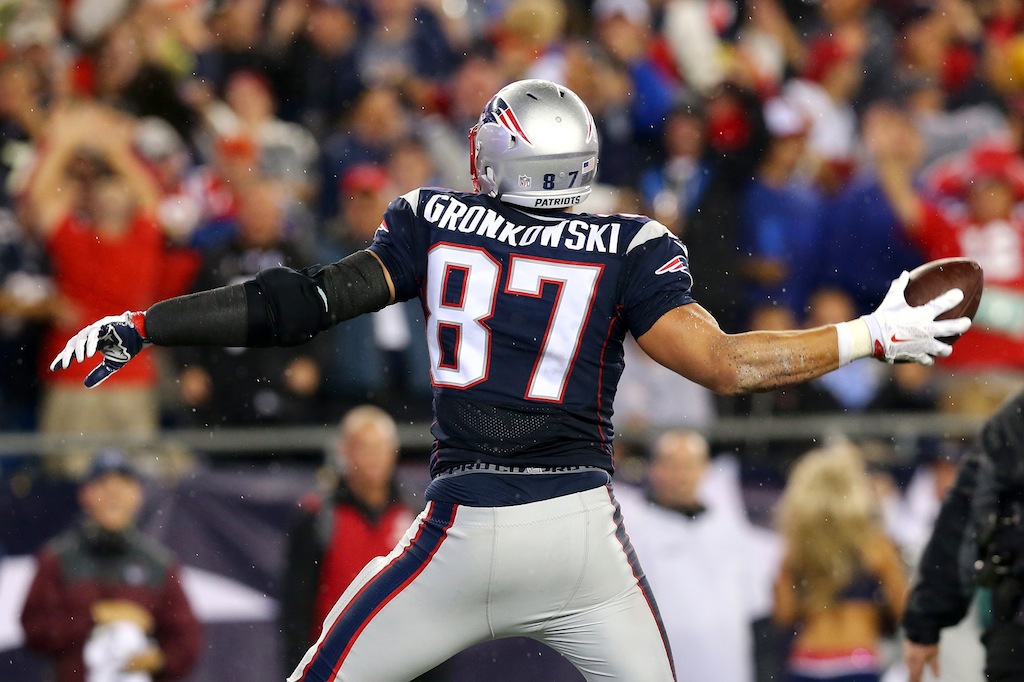 By itself, Gronkowski's performance on Sunday night won't stand out among some of his other eye-popping displays of sheer dominance. After all, the All-Pro only had three catches for 50 yards and a touchdown. However, if you take a step back, and look at the big picture, you soon realize that it was during this particular game that the Gronk joined some fairly exclusive company.
Gronkowski's lone touchdown during Sunday Night Football marked the 60th of his career. And as crazy as it is to believe, prior to this accomplishment, only four other tight ends in NFL history — Tony Gonzalez (111), Antonio Gates (101), Shannon Sharpe (62), and Jerry Smith (60) — had ever gotten into the end zone that many times.
With this latest TD, not only does Gronkowski continue to make his mark in the record books but, by doing it in 70 games, he also becomes the fastest tight end to ever reach the 60-touchdown club. It's safe to say there has never been anyone like him.
By defeating the Indianapolis Colts, New England improves its 2015 record to 5-0, marking the first time the organization has done so since 2007. While both teams were undefeated at this point during their respective seasons, no one is quite ready to compare this current group with that from '07. Historically speaking, that squad is considered the greatest NFL team of all time. However, with a guy like Rob Gronkowski on your side, the idea of smashing records, is never out of the realm of possibility.
All statistics are courtesy of Pro-Football-Reference.com and ESPN.go.com.