NFL: How the Eagles Have Dominated the Offseason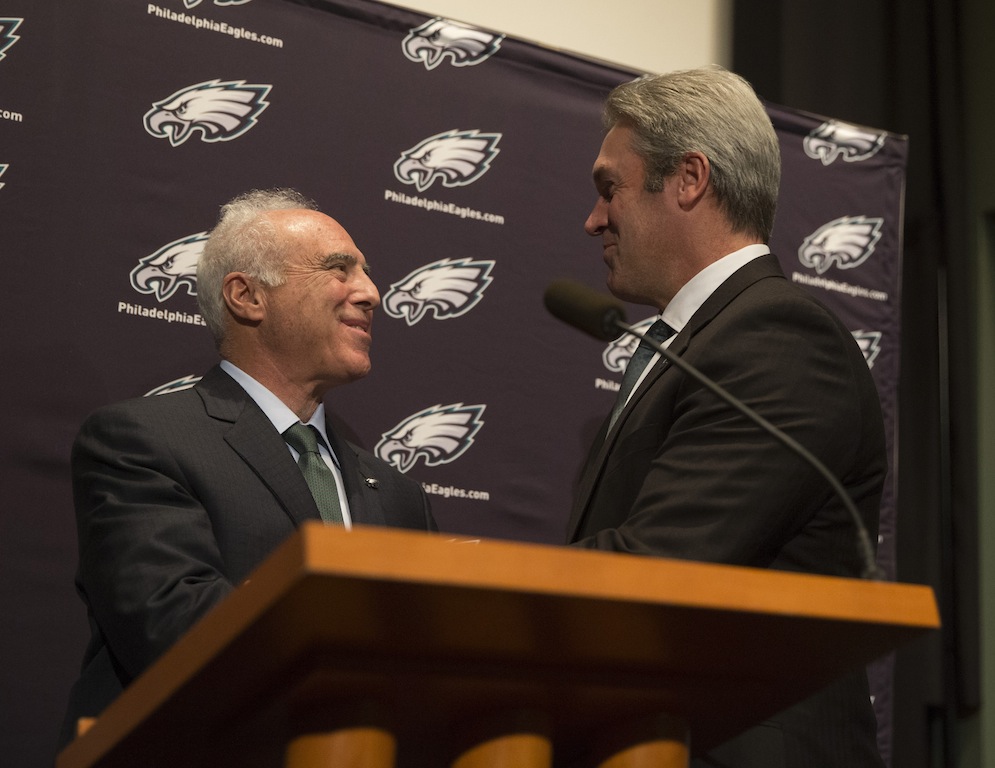 When Philadelphia Eagles owner Jeffrey Lurie decided to fire head coach Chip Kelly with one game remaining in the 2015 NFL season, the news wasn't all that surprising. Despite taking the league by storm back in 2013 with his uptempo offense, affinity for sports science, and personalized smoothies, Kelly finally flew too close to the sun. And while some could say he actually managed to survive three seasons of poor decisions, this time, it would cost him.
After wrestling away personnel control from Eagles executive vice president of football operations Howie Roseman prior to the start of 2015 season, Kelly proceeded to gut the roster, distribute questionable contracts to undeserving free agents, lose the support of the locker room — not to mention nine games — and, worst of all, fail to take responsibility when it all went to hell. The Eagles were swift in their decision to cut ties with Kelly. However, the initial transition was anything but smooth.
Not only was the once-banished Roseman returned to a position of power, but the Eagles brass would go on to lead a dysfunctional, unorganized, and epically clumsy head coaching search, ultimately landing on Kansas City Chiefs offensive coordinator — and former Eagles coach Andy Reid disciple — Doug Pederson. For the majority Philadelphia's rabid sports fan base, this was the exact opposite of what they wanted to happen. As a result, there was every reason to believe that things were about to get a whole lot worse in the City of Brotherly Love. Except, wouldn't you know it, the exact opposite happened.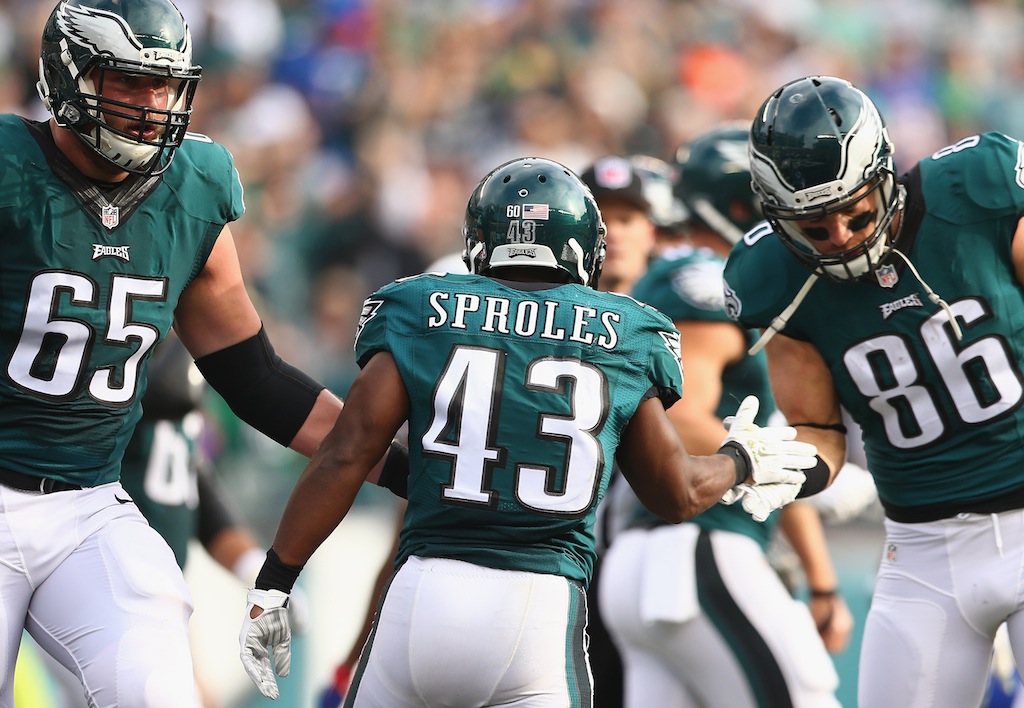 Although plenty of people questioned the Eagles decision to hire Pederson, the organization quelled the public's fear by surrounding the first-time head coach with an exceptional staff. Aside from outstanding holdovers from the Kelly era (see: running backs coach Duce Staley, offensive line coach Jeff Stoutland, defensive backs coach Cory Undlin, and special teams coach Dave Fipp), the Eagles brass hired a top-tier defensive coordinator in Jim Schwartz, a sound offensive coordinator in Frank Reich, and a quality quarterbacks coach in John DeFilippo.
This is an experienced group with a vast football knowledge and a complete understanding of how the game is handled — both on and off the field — at the highest level. For a team in limbo entering the 2016 offseason, things were certainly turning around. However, there were still plenty of skeptics out there. Fortunately for them, the Philadelphia Eagles were hardly finished righting the wrongs of the past administration.
In the NFL, teams can certainly find success by adding new talent through free agency. However, the premiere clubs know that the best way to reach the top of the mountain is to build a legitimate core through the draft. And once you've found those players, it's important to cultivate their talent, and then lock them up with contracts that show them they are valued. This is the way Philadelphia used to operate. And this is the formula the franchise went back to this summer.
To show their appreciation for the work they've done on the field, the Eagles rewarded offensive tackle Lane Johnson, tight ends Zach Ertz and Brent Celek, defensive end Vinny Curry, and safety Malcolm Jenkins with new deals. These individuals are members of a core group of players who will be vital for the Eagles' success both now and in the future. Of course, no team is going anywhere if they don't have themselves a legitimate quarterback. And while we're not quite sure that Sam Bradford will ever fall into that category, the deal to bring him back was about as good as Eagles' fans could've hoped for.
Some will say that Bradford's career numbers haven't warranted a contract worthy of $36 million over two years with $26 million guaranteed. However, if you look closely at the figures, you'll see that this is essentially a one-year "prove-it" deal which would allow the Eagles to either cut ties with the quarterback after the 2016 season or restructure it come 2017. For all intents and purposes, this is not a bad contract. This is a team-friendly deal. To fully understand what a bad contract actually looks like, we suggest you turn your attention to this past Monday — the first day of the "legal tampering" period — when the Birds somehow managed to pull off the ultimate coup by dumping awful salaries.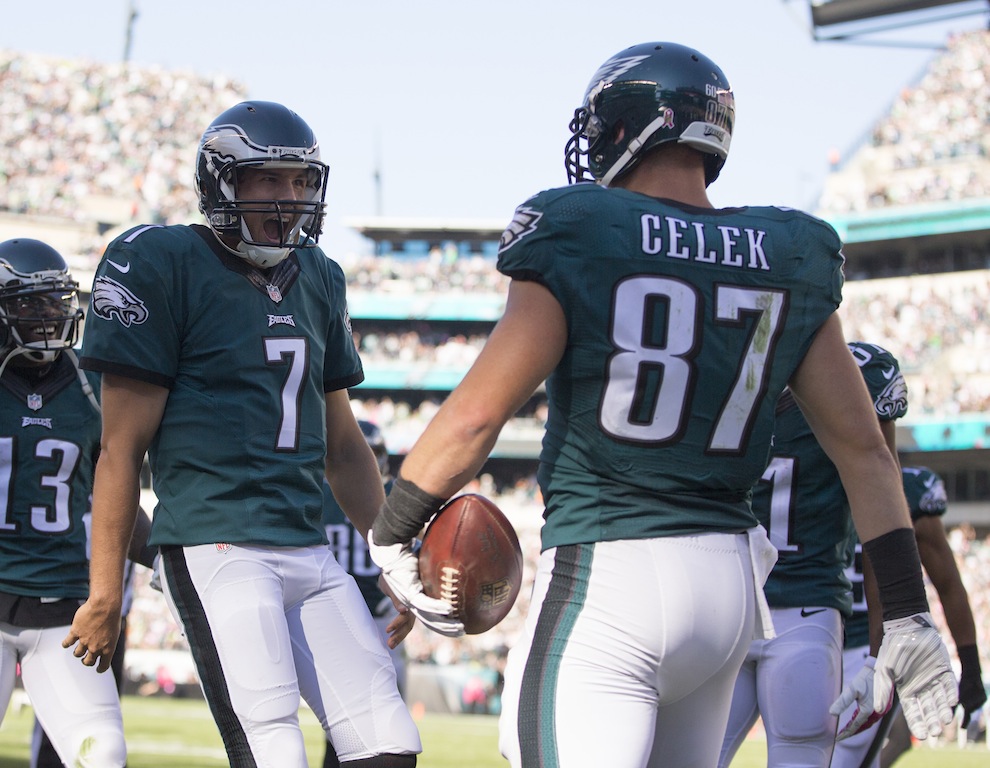 Despite the abrupt end to his time in Philadelphia, it's hard to say that Kelly is not a good football coach. No matter how you feel about him, the guy knows his X's and O's. However, the same cannot be said about his abilities as a general manager. He gave cornerback Byron Maxwell a six-year, $63 million deal ($25 million guaranteed) and also overpaid —  five-year, $40 million contract ($21 million guaranteed) — for former rushing champion DeMarco Murray; a running back that didn't even fit his system. Fortunately, Roseman and the Eagles brass magically fixed those two mistakes.
In one day, the Philadelphia Eagles made two unbelievable trades that not only freed up over $27 million in cap space, but also added to their pool of draft picks. Now, with Murray headed to the Tennessee Titans and Maxwell — and underperforming linebacker Kiko Alonoso — heading to the Miami Dolphins, Pederson and his staff will not have to try to account for the deficiencies that come with players who don't mesh in the locker room, don't perform on the field, and don't carry reasonable contracts. [Update, while Maxwell's shoulder raised some red flags for Miami and briefly put the whole trade in limbo, he was later cleared by the team and the trade seems to be on track.] Win, win, win.
The Philadelphia Eagles may not be challenging for a Super Bowl in 2016, but thanks to an offseason full of impressive maneuvering, the organization appears to be heading in the right direction. And considering how the last regime flamed out, that's what we like to call progress.
Information is courtesy of Pro-Football-Reference.com, ESPN.go.com, and Spotrac.com.