NFL: How Tom Brady Has Outlasted Peyton Manning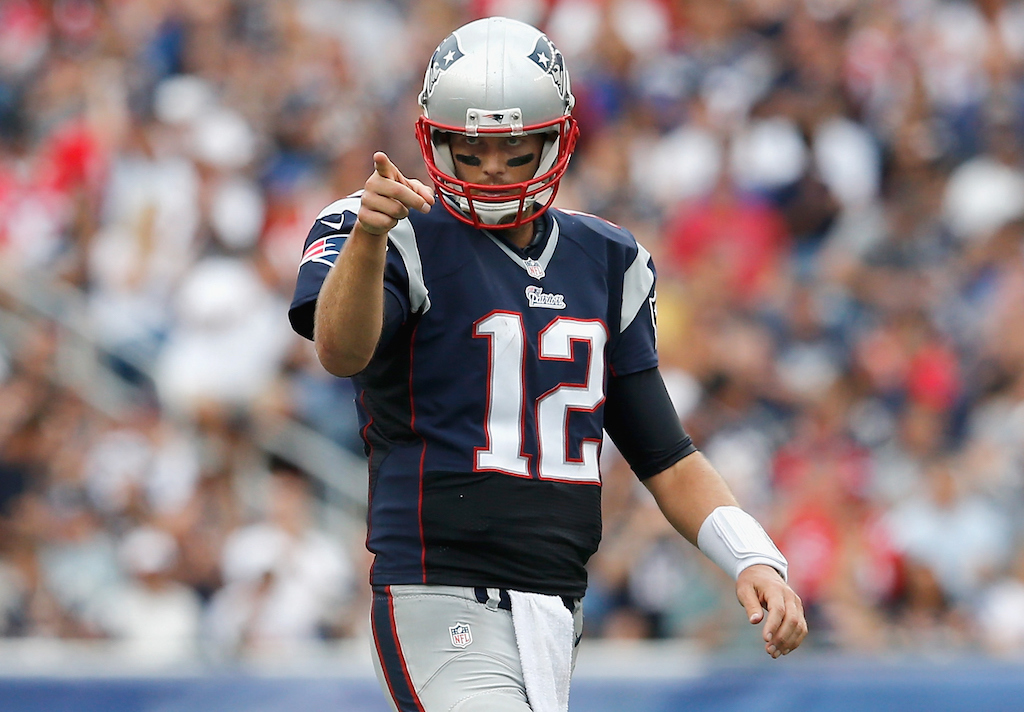 When the "best quarterback of all time" conversation comes up, Peyton Manning and Tom Brady are well-represented. After all, the two have a combined 34 years of experience in the league, putting up prolific numbers and dominating the game over the years. Comparing them is so commonplace in the football world that it's almost like comparing your two favorite barbecue sauces — either one you choose, the food's going to taste good.
Naturally, since both players have put up impressive numbers and singlehandedly led their respective teams to Super Bowls, it's easy to compare them. However, there's one aspect of the comparison that tends to get overlooked: their ages. There's a perception that Manning is a wily veteran who's on the back end of his career whereas Brady still looks like a young gun. Well, the 39-year-old Broncos quarterback is just one year senior to Brady.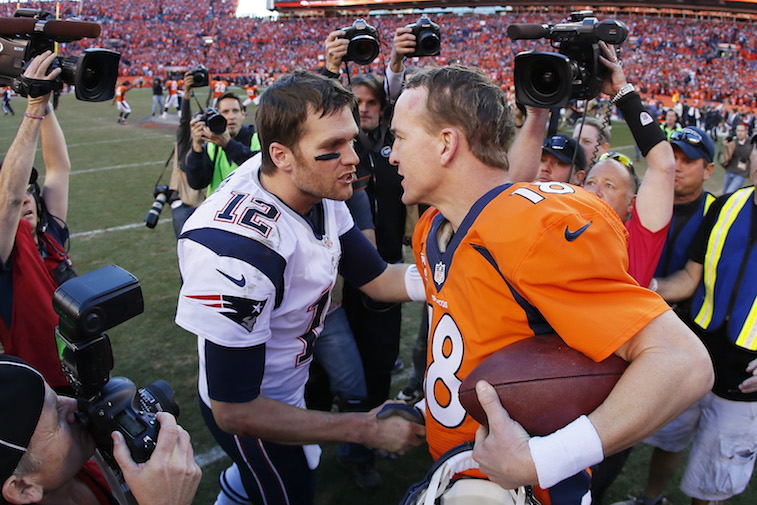 While there's never been a vast disparity between the two before, this season it's different. First, you have Manning's steep decline. While this was relatively expected considering he's just shy of 40, it occurred more rapidly than anticipated. Some, however, attribute this to his recently announced injury — he'll miss an unknown amount of time due to a partially torn plantar fascia in his left foot — and not just a decline. That's ignoring the fact that Manning also missed the entire 2011 season and needed what was a potentially career-ending neck surgery.
As the tide ebbs one way, though, the flow goes the other. Brady, despite also nearing 40, has had one of his best starts as a professional. Not only has he led the Patriots to a 9-0 start, but he also leads the league in passing yards (3,043) and touchdown passes (24), topped off by just three interceptions. Last season, critics called for the Patriots to bench Brady for a brief, non-Brady-esque stretch. Well, he silenced those critics when he won his fourth Super Bowl and continues to do so by this year's numbers. This year's Brady is like a fine wine: It just gets better with age.
When comparing Brady and Manning's health situations, though, you can't take for granted the fact that Manning has logged a few more hours behind center than Brady, despite their close ages. Along with being drafted two seasons before Brady — Manning left the University of Tennessee a year early whereas Brady played all four at Michigan — it took Brady a year to get the nod in New England. Thus, Manning's 256 career starts does surpass Brady's 218 by a few seasons worth of games. It's not that Manning's durability over the years isn't impressive; it's that Brady's ability considering his age is that impressive.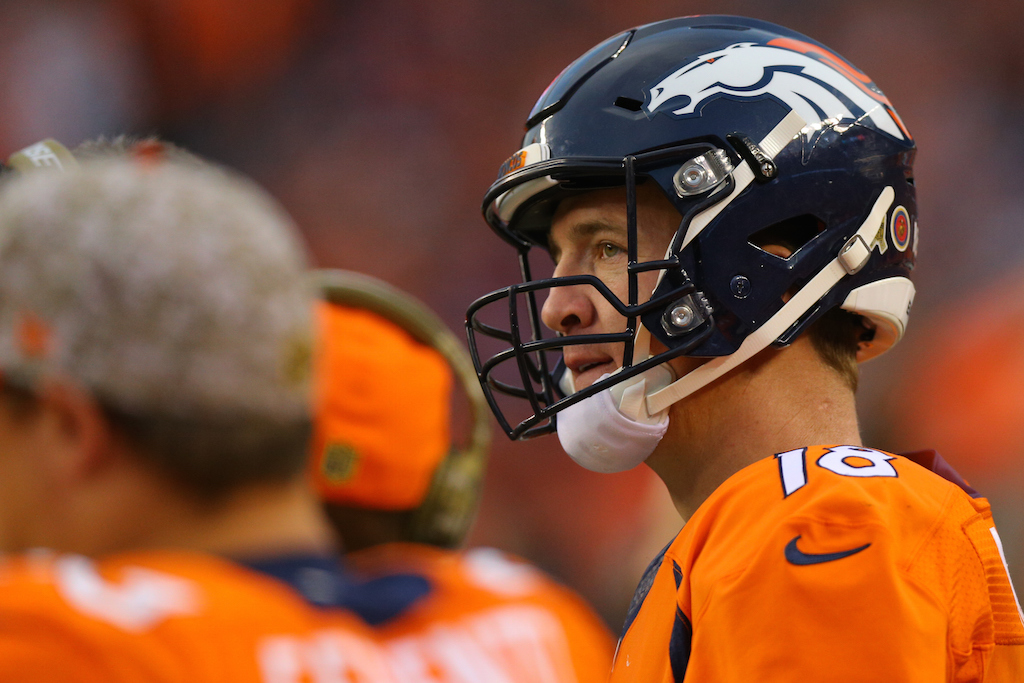 The difference between the two? Well, Brady attributes his late-age success to his diligent, year-round training routine and the unique approach his personal trainer takes. Whether or not that's the actual cause for his rugged youthfulness will probably never be proven, but he looks pretty good in the pocket for a 38-year-old quarterback, so we'll give him the benefit of the doubt.
Looking past the year where Brady took a shot to his knee in Week 1 and missed the entire season, he's missed just one game. Those are staggering numbers considering that quarterbacks seemingly take a beating every game. Again, this isn't taking for granted Manning's durability over the years (he's missed just one full season out of 17 as a professional), we're just saying that as time goes on, Brady has remained a bit more agile for what's considered an "old man" in the NFL.
Manning's recent injury might be nothing more than a hiccup. But even without it, he hasn't looked the same this season. His arm strength has dwindled, his accuracy has fallen, and he's leading the league with 17 interceptions — 14 more than his counterpart in New England. These kinds of things are what you'd expect from an aging quarterback. What's ironic is that Manning's boss, John Elway, currently holds the league's record for oldest quarterback to win a Super Bowl. He was 38; the same age as Brady.
Statistics courtesy of Pro-Football-Reference.com.