NFL: How Tom Brady Just Made History With the Patriots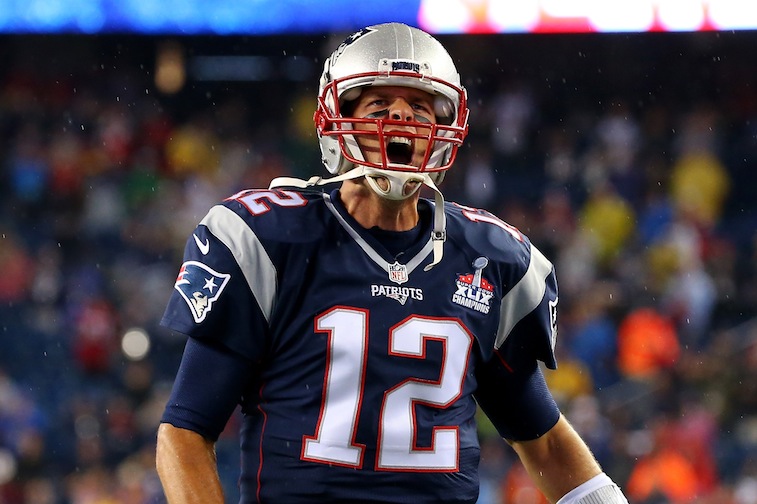 It's probably a good idea that commissioner Roger Goodell opted not to make the trip to Foxborough on Thursday night for the season's opening game between the New England Patriots and Pittsburgh Steelers. There's no way he would've been able to stomach what went down.
The final score of the contest was 28-21 in favor of the Patriots. However, for those of you who stayed up to enjoy the beginning of another magical (hopefully) NFL season, then you know the outcome doesn't come close to telling the whole story. This game was about Tom Brady — and his mission to destroy the opposition. Something he thoroughly accomplished.
If the commish had his way, No. 12 would've been sitting the first of his four-game suspension for his "role" in Deflategate. Except that didn't happen. What did happen: Brady carved up the Steelers secondary like a Thanksgiving turkey. He completed 25 of 32 passes for 288 yards and four touchdowns. Now that's how you make a statement.
If you think Brady didn't recognize the magnitude of the situation, you clearly don't know what he's been through these past few months. It may have only been the first game of the season, but when you come close to having the sport you love taken away from you — even if it's just for four games — and your reputation called into question, you can't help but feel the need to bring your "A" game. Tom Brady did just that. And he made history in the process.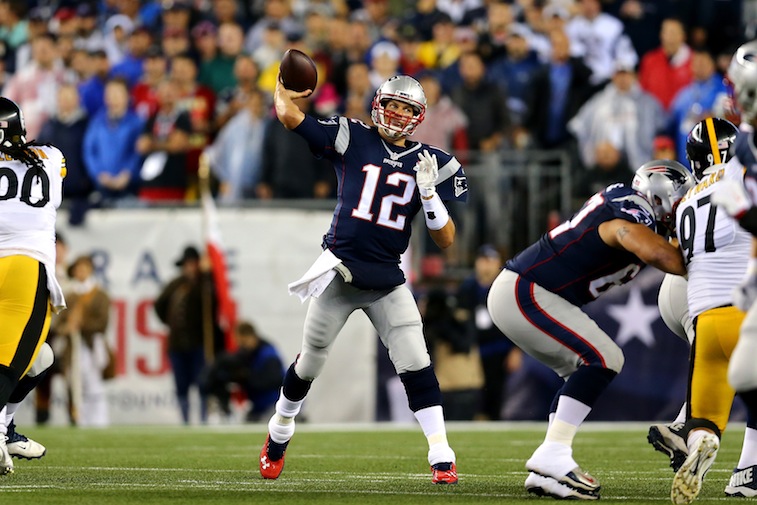 The National Football League has seen its fair share of incredible quarterbacks. But after Thursday night's drubbing of the Pittsburgh Steelers, Brady now finds himself at the top of a pretty distinguished list.
This win marked the 161st of his career — all of them coming with the New England Patriots. And with that, Brady has now won the most games with a single organization in the history of the National Football League. Sorry, Brett Favre. The 160 games you won with the Green Bay Packers just isn't going to cut it anymore.
Stud tight end Rob Gronkowski — who found himself on the receiving end of three of Brady's touchdown passes — didn't know anything about the quarterback's numbers on the night. He knew, however, that No. 12 meant business.
"Everything he's been going through all offseason, he just came out, and he was on fire," said Gronkowski. "I don't know his stats or anything, but he was hitting all of the open guys, reading the defense well, calling the right plays. He's just unreal."
When it looked as if Tom Brady would be suspended for the first four games of the season, people wondered how the Patriots would be able to survive without their star quarterback. Well, now that that's no longer an issue, you have to wonder how the rest of the league will survive should he continue to play with such ferocity. Roger Goodell wasn't in attendance at Gillette Stadium to witness Brady's historic night. We have a feeling he'll be hearing about it. After all, when it comes to history, news travels fast.
All statistics are courtesy of Pro-Football-Reference.com, ESPN.go.com, and Elias Sports Bureau.