NFL: How Tom Brady Will Agree to a Deflategate Suspension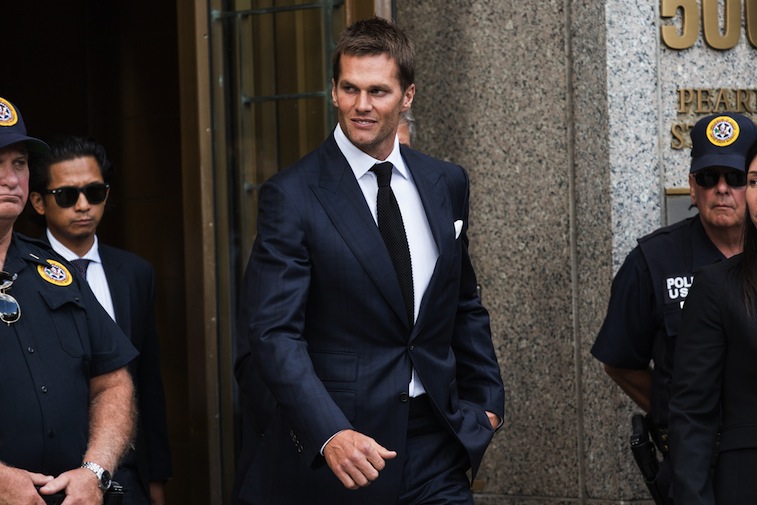 As we continue to move through the 2015 NFL preseason, the Deflategate saga still wages on. Let that sink in for just a moment. This issue should've been resolved months ago. And yet, here we are, with Tom Brady and Roger Goodell battling it out in federal court to see whether or not the Patriots quarterback's four-game suspension will be held up. Face, please meet palm.
This is no longer about the integrity of the game. It's not about reputations and legacies, either. Regardless of the outcome, no party involved in this PR nightmare is going to come out unscathed. We're beyond that — the absurdity of this scandal has reached soap opera status. It's become a tale longer than the Odyssey. Frankly, it's nothing short of an embarrassment, and everyone can agree that it needs to be put to a stop as soon as possible. According to ESPN's NFL Insider Adam Schefter, Brady is willing to facilitate that. Of course, there's a catch:
"Tom Brady is open to accepting some form of suspension, but only if it can be for failing to cooperate with the NFL rather than admitting to the Wells' Report findings, per league sources. The NFL has been adamant that Brady admits to the report's findings, something he doesn't seem willing to ever do. With that in mind, settlement discussions have gone 'nowhere', according to sources, and the two sides are back in court today."
And just like that, we're officially back to square one.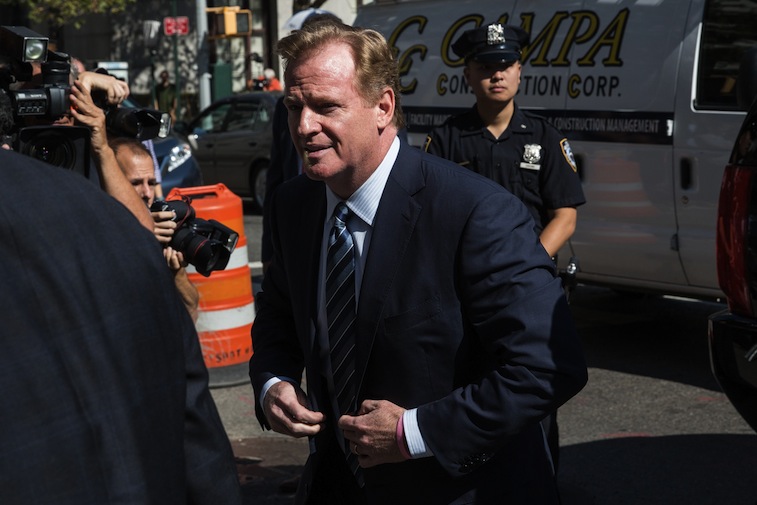 Essentially, No. 12 is willing to admit wrongdoing on his part. He is willing to be suspended for part of the 2015 season. However, under no circumstances will he go along with the Wells report — a report, which pretty much calls him a cheater (or suggests he was aware of cheating). This will never fly for the league. They want him to back the report. In fact, they need him to back the report.
Anything less than Brady admitting his role in the deflating of the balls, would hurt the league more than this whole fiasco already has. Without an admission of guilt from the four-time Super Bowl winner, there is no way the NFL can actually justify its decision to spend so much time, energy, and money on a situation that has been blown entirely out of proportion. Unfortunately, neither side is willing to budge on this particular issue, and the fact that the Wells Report has held up so poorly since it was published only complicates matters
So the fruitless war will wage on. A war that should have never taken place to begin with. But it did. Now everyone must suffer — especially the fans.
All information is courtesy of ESPN.go.com.