NFL in London: 3 Reasons Why It's a Bad Idea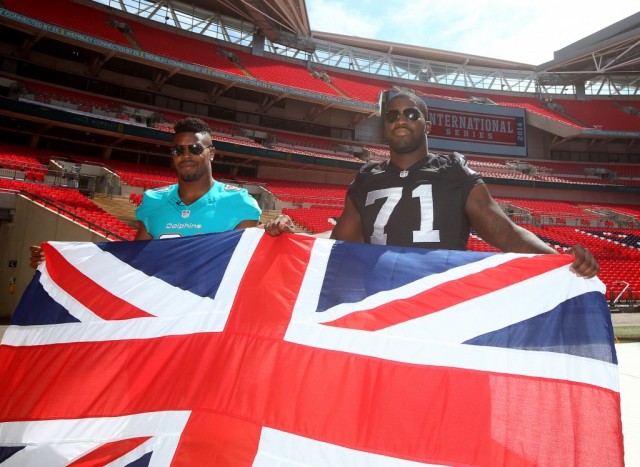 The first NFL-in-London game of the season happened on Oct. 2 between the Indianapolis Colts and the Jacksonville Jaguars (The Jags won 30-27 and Andrew Luck got further away from his first Super Bowl), game one of three to be played overseas this year and the 15th the League started their "International Series" in 2007, when the first ever NFL game was played at Wembley Stadium in London between the Dolphins and the New York Giants.
There's no doubt that 2007's inaugural game was a bit of an experiment. Whether or not the game, which was not available to national American audiences, was a success from the fans' perspective, it was a big hit for the league, and part of the reason why the International Series has only gotten more and more prominent since. Despite a slow start—there was only a game per season in London from 2008-2012—2013 and 2014 saw two games each. This has culminated in three contests across the pond this coming year: the aforementioned Colts-Jags game, the Rams and the Giants on Oct. 23, and Cincinnati Will face Washington on Oct. 30.There is also one Monday Night Football game, between the Raiders and the Texans, scheduled for Nov. 21 in Mexico City, which has been sold out for months.
Whether you love it or hate it (or fall somewhere in between), the NFL is clearly in favor of international expansion, for reasons that aren't hard to guess: Through 2014, nine of the 11 contests played in London sold more than 83,000 tickets. In other words, the International Series has been a financial success for the League,  the measure behind most, if not all, of their decision-making, but there are some inevitable downsides to this focus and approach. Here's four:
 1. Jet lag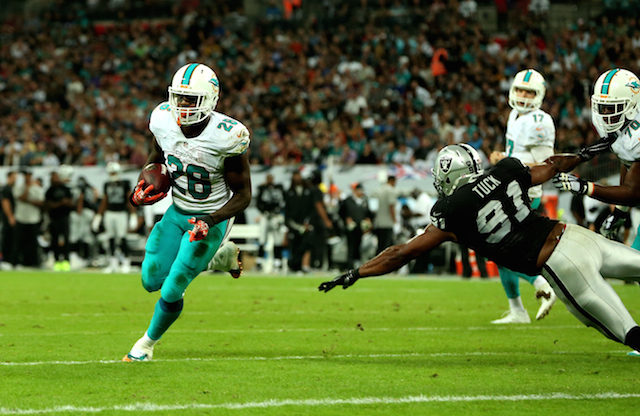 Anyone who's ever traveled overseas knows that jet lag can be miserable, and it seems more probable than not that when an entire football team travels to London for less than a week, the players will naturally get jet lagged. By extension, watching and playing 60 minutes of intense football while in the throes of it is a worse experience for fans and players, respectively, alike.
Sure, it's possible to suggest that since both teams are suffering from a similar disadvantage — i.e. playing in London is like playing in the pouring rain or heavy snow— but just the fact that both squads are similarly disadvantaged shouldn't serve as an excuse for poor overall play. The most logical solution would be to have the teams go out for a few weeks and practice while acclimating themselves to the new time zone: in regards to the NFL schedule goes, though, that's impractical. Until a big change occurs, the teams are stuck with a short trip to London for one game and some nice jet lag along the way.
 2. Timing of Games
This mainly goes for the fans back in America, but still touches on convenience. Watching football on Sundays is tradition. Though the London games don't inhibit that, they make it pretty difficult. Every single London contest this coming season will take place early on Sunday morning, depending on what time zone you live in. Good luck to those of you church goers out there whose team's playing in London. Hopefully your phone has Gamecast. Football's a spectator sport at the end of the day, and while the Londoners get to watch the game at a normal time, Sunday morning NFL games border between annoying and too impractical.
 3. A Lost Home Game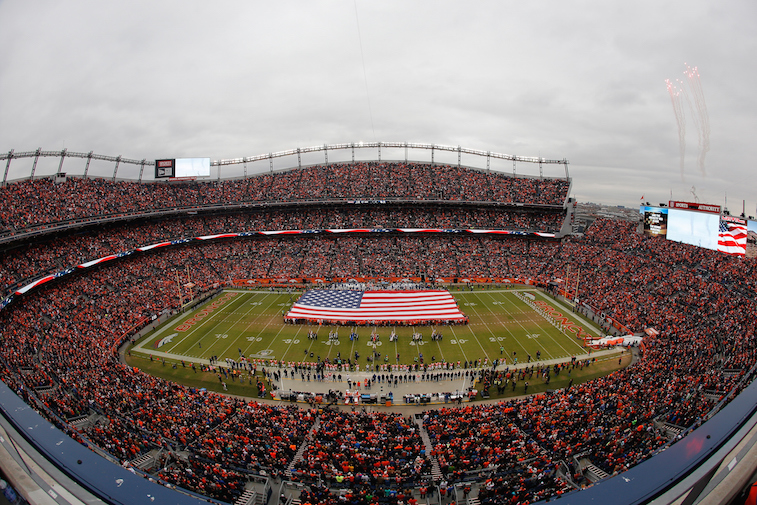 This one goes for both the fans and the players. Home-field advantage has become a crucial component in the NFL. Just look at how famous certain venues have become for decimal levels and influencing opponents. The boisterous environment and ruthless home fans can single handedly propel a team to victory: or at least give an alleged 12th-man advantage. Therefore, playing in what's ultimately a neutral site completely takes away any home advantage a team might have.
Then there are the fans: going to London seems like a bit of a stretch for a Sunday afternoon. Losing a highly coveted chance to watch your team live won't sit too well with the loyal, hometown crowd — who, arguably, are more deserving than the expats and interested international fans, given the high price of regular season tickets and the commitment of attending a game. While this is similar to the jetlag argument in some ways, where neither team's disadvantaged because it's a neutral venue and it shouldn't matter all that much, it still feels like something of an unnecessary convenience for the teams, and one that is spurred on by the league's desire to make more money, rather than providing a better on-field product.