NFL Insider Believes Panthers Will Pursue Star QBs This Offseason
The Carolina Panthers are at an organizational crossroads. After several seasons of rotating through mediocre quarterback talent consisting of Teddy Bridgewater, Sam Darnold, P.J. Walker, and an aging Cam Newton, the franchise finally appears ready to make a serious commitment at the position.
Common sense suggests the team is looking to draft a rookie QB with their No. 6 overall pick. After all, many experts and analysts felt the team should've selected Justin Fields or Mac Jones during the 2021 NFL Draft.
However, at least one NFL insider believes the Panthers are set to act far more aggressively in their hunt for a new franchise quarterback.
NFL insider Peter Schrager believes the Panthers will 'be very aggressive at the QB position' this offseason
While everyone debates whether Malik Willis or Kenny Pickett is a better fit in Carolina, Senior National Writer for Fox Sports — Peter Schrager — has the Panthers going in a different direction altogether.
He believes the Panthers are primed to make a run at one of the star quarterbacks set to hit the trade block this offseason. He cites owner David Tepper's desire to win as the main reason for said belief.
For what it's worth, this team-building model is becoming far more popular around the NFL following the success of Tom Brady in Tampa Bay and Matthew Stafford in Los Angeles. More and more teams are seemingly coming around on the idea of mortgaging their future if that means landing an elite veteran quarterback.
The Denver Broncos are reportedly lining up a blockbuster offer for Aaron Rodgers. The Philadelphia Eagles have been connected to Deshaun Watson and Russell Wilson for several months now as well. The Panthers could easily justify throwing their name into the mix.
Are the Panthers truly a quarterback away?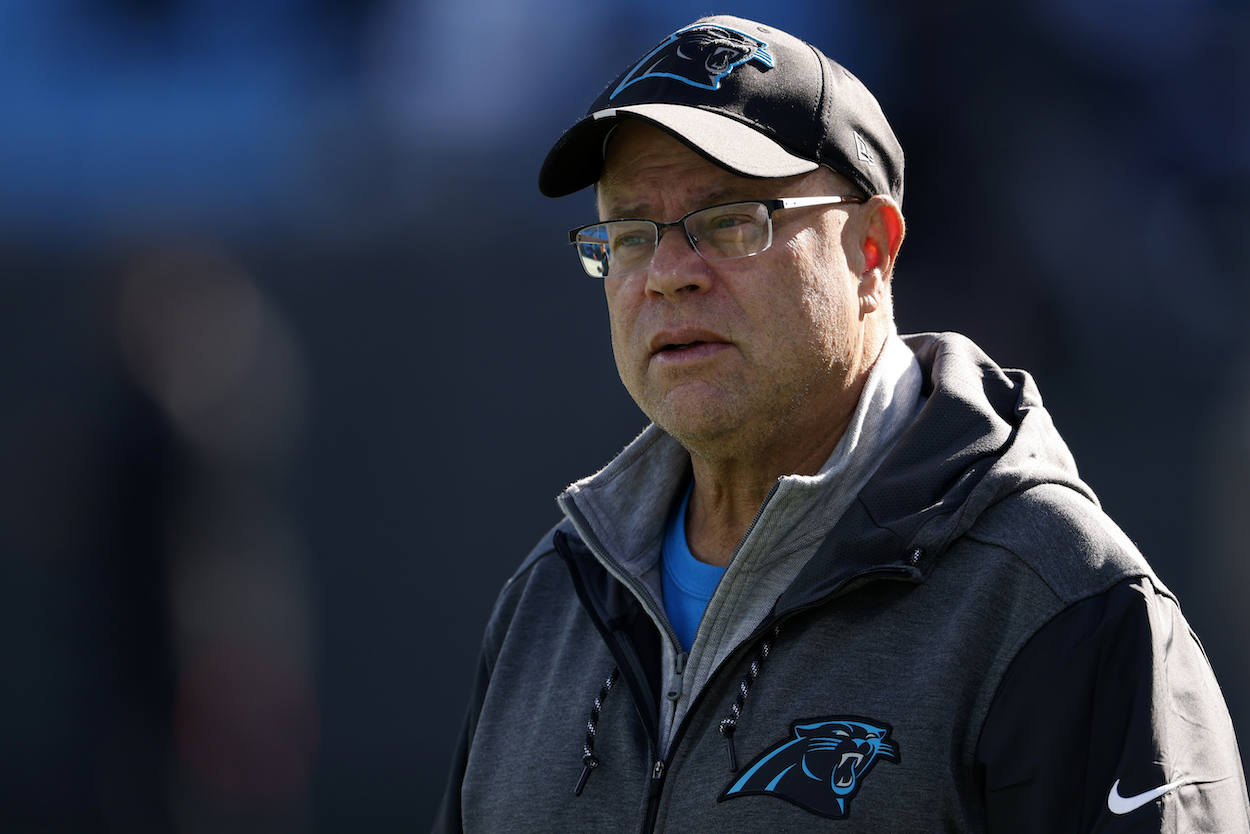 The common pushback to this type of aggressive philosophy is that teams who aren't a quarterback away from contending shouldn't be giving up multiple assets for a quarterback.
That begs the question, are the Panthers a quarterback away?
At first glance, any team coming off a five-win season isn't one player away from being competitive. However, upon a closer look, the Panthers do have a solid roster outside of the QB position. They have a strong defense led by several young stars in the making (Jeremy Chinn, Derrick Brown, Brian Burns). Additionally, their offense is full of weapons (Robby Anderson, D.J. Moore, Christian McCaffrey). Carolina's offensive line could use some work, but the general makeup of the roster is strong.
An elite quarterback under center could genuinely change things.
Who should Carolina target?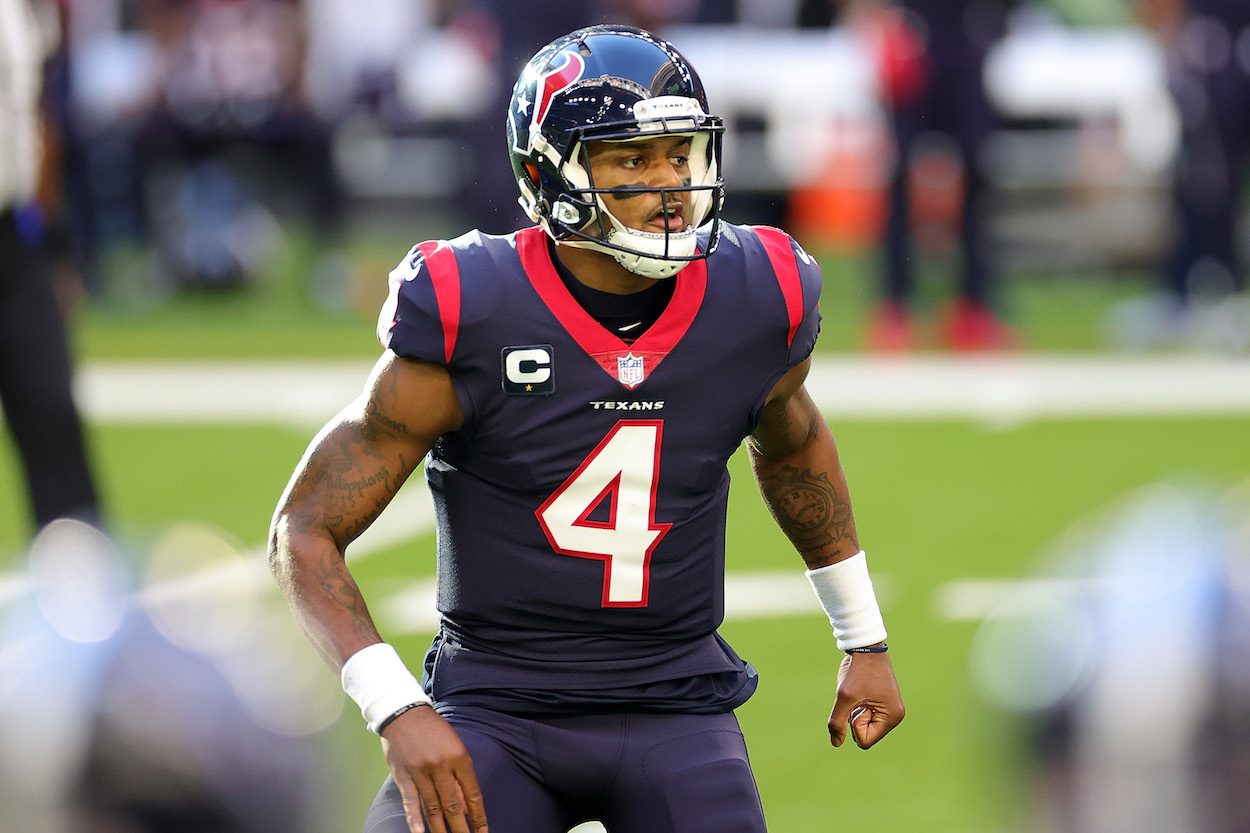 The good news for Carolina — should they pursue a veteran QB — is that several high-profile names are set to hit the trade block. Landing Aaron Rodgers feels unlikely, but Russell Wilson and Deshaun Watson are in the realm of possibility.
Watson, in particular, makes a lot of sense due to his Clemson roots (as long as he's able to clear his off-the-field legal issues).
Regardless, Schrager could be onto something here. If owner David Tepper is serious about transforming his franchise into a winner sooner rather than later, taking a swing on a big-name QB is the best way to do so.
Like Sportscasting on Facebook. Follow us on Twitter @sportscasting19.
RELATED: Allen Robinson Crushes Chicago Bears for Lack of Targets in 2021