NFL Insider Reveals Aaron Rodgers' Shocking Reported Asking Price
Expect the Green Bay Packers to be awfully busy in the 2022 offseason. The NFC North champions have a serious dilemma on their hands, as they currently have one of the worst salary cap situations in the NFL. So what exactly does that mean for Aaron Rodgers?
General manager Brian Gutekunst and team president Mark Murphy will have their hands full trying to make it work with the veteran signal-caller. It won't be easy, though. ESPN NFL reporter Dianna Russini revealed that Rodgers is potentially looking for a massive payday from the Packers.
The four-time MVP could be making his decision soon, and Green Bay appears to be facing an uphill battle to satisfy him.
ESPN's Dianna Russini reports Aaron Rodgers is asking for $50 million per year
Aaron Rodgers' future with the Green Bay Packers is still very much up in the air. All options seem to be on the table, with retirement being the least likely outcome.
The veteran quarterback has yet to announce his plans for the 2022 season. However, we may know how much he's asking the Packers front office for in a new deal. In a recent appearance on The Rich Eisen Show, ESPN insider Dianna Russini gave some insight into Rodgers' reported asking price.
"From conversations I've had with a lot of people in the league," said Russini. "He wants to be the highest-paid player in the NFL by a wide margin. So we're talking about 50 million a year."
Russini suggests that Rodgers sees what other quarterbacks are getting paid and feels like he deserves a lucrative contract as well.
"When you match that up with the other quarterbacks around the league in terms of that annual chunk of change," she added. "You have Patrick Mahomes, Josh Allen. Patrick was about $46 million a year. So what, 4 million more? At 38 years old, that's a high price."
The Packers are already in an uncomfortable salary cap situation
If Aaron Rodgers actually wants $50 million per year, the Green Bay Packers will have to pull some strings to meet his contract demands.
Green Bay enters the offseason in the second-worst position financially. The Packers are more than $48.4 million over the salary cap. The NFL average is just over $13.4 million. The front office will have some crucial decisions to make before the 2022 season.
Rodgers is obviously the biggest domino to watch. However, it's going to take a massive amount of leg work to bring him back. The 10-time Pro Bowl quarterback restructured his contract, and he'll carry a $46.1 cap hit in 2022.
Meanwhile, the Packers have to find a way to lock up Davante Adams. Surely, Rodgers won't want to stay in Green Bay if his top wide receiver isn't there. The front office could use the franchise tag on Adams if the two sides can't reach an agreement.
Elsewhere, the Packers will have to restructure some contracts or even cut other players to clear up some cap space. Certainly, a hefty asking price from the 38-year-old signal-caller doesn't make matters any easier for a team trying to climb out of the salary cap cellar.
Multiple teams are waiting to offer a trade for the MVP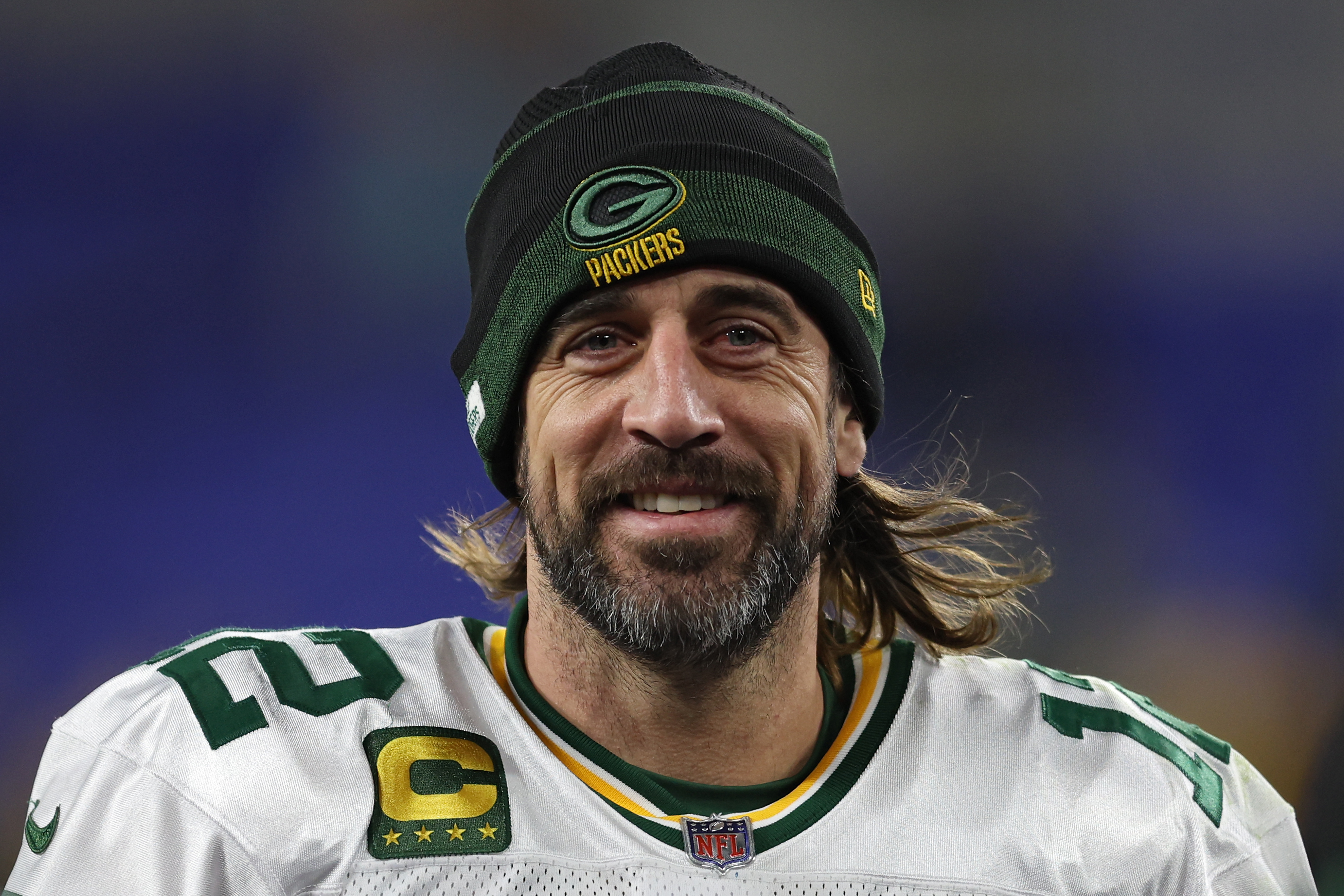 While Aaron Rodgers could decide to finish his career with the Packers, there's also a chance the team isn't willing to pay him what he feels he's worth. If the two sides come to an impasse, a trade could become a legitimate possibility.
According to Dianna Russini, several teams are preparing to make a run at the All-Pro quarterback when the opportunity presents itself.
"There are multiple teams waiting to see what happens here," said Russini. "They're hoping and willing to make a trade for him. One team I spoke with in the hunt, when I looked at their numbers, it didn't completely make sense to me. But I was told it would work out. 'We will find a way.' So sometimes, that means to the detriment of other players. I know the teams that are interested in him are getting creative."
Multiple teams could be in the market for a new quarterback in the offseason, including the Denver Broncos, Pittsburgh Steelers, Indianapolis Colts, and Tampa Bay Buccaneers.
It's difficult to imagine the Packers wanting to move in a different direction after the season Aaron Rodgers had. But, is Green Bay willing to give him what he wants? Would the front office consider trading him? Answers to those questions will determine the MVP's uncertain future.
All stats courtesy of Pro Football Reference.
RELATED: Aaron Rodgers Trade Rumors: History Says Stay Away From 39-Year-Old QBs