NFL: Is Cam Newton's Foot Injury Worse Than Everybody Realizes?
Cam Newton tried to play through a foot injury that was plaguing him at the beginning of the season, but he clearly wasn't himself. After completing only 56.2% of his passes and throwing zero touchdown passes and one interception through the Carolina Panthers' first two games of 2019, Newton admitted that he was dealing with a Lisfranc injury in his left foot. He has been sidelined ever since.
Newton was initially projected to be out for up to six weeks with the injury, which would have put him on pace to return this Sunday against the Tennessee Titans. But as that game rapidly approaches, news has broken that the severity of Cam Newton's foot injury could be worse than anyone, including Newton, originally thought it was.
Cam Newton originally discussed the injury on his YouTube channel
In a video blog uploaded to his YouTube channel, Cam Newton went over how his foot injury was affecting his play and why he decided to hide the severity of this injury from his coaches. Newton explains that he suffered the injury in Week 3 of the preseason against the New England Patriots, and that he realized in practice in the week leading up to Carolina's season-opener against the Los Angeles Rams that he wasn't going to be able to perform at 100%. But not wanting to let his teammates and fans down, he tried to power through it.
"And this is where I got in my own way," Newton explained. "Because automatically, I thought, 'I've gotta play Week 1. I can't let my fans down.' You know, I want to be there for my team."
But after failing to play up to a standard he felt was acceptable through the first two games of the season, Cam Newton finally decided to be honest with Ron Rivera and the coaching staff when they asked him if he was feeling okay.
"I was hiding an injury," Newton said on his vlog. "Where I could have easily said, 'You know what, Coach, I don't think I'm ready. Maybe I need to kind of consider sitting this one out for the betterment [of the team].'" And so Newton committed to taking some time off to let the injury heal.
Six weeks have come and gone, and Newton's foot still isn't better
In his video log, Newton estimated that six weeks would be on the high end of how long this injury might keep him out of action. "It could very well be a week. Or two weeks. It could be three weeks, it could be four weeks, it could be six weeks. But I have to understand and know if it takes that time I trust in this team that they will, we will, still be in a great situation by the time I get back."
Just a couple of weeks ago, the usually reliable Adam Schefter reported that Newton's foot injury had healed well and that he was expected to return soon.
But it turns out that Schefter's source was incorrect. To the contrary, Cam Newton's sprained foot has barely made any improvement at all. Not only is the former NFL MVP not going to return this week, but it reportedly doesn't look like there's any sign that he'll be able to return in the near future, either.
Newton is getting a third opinion on his foot injury from foot specialist Dr. Robert Anderson this weekend in Green Bay. Reports indicate that this isn't just a status check-up, but instead a meeting to try to determine why there hasn't been any progress in the healing process.
Carolina has a difficult decision on what to do coming up.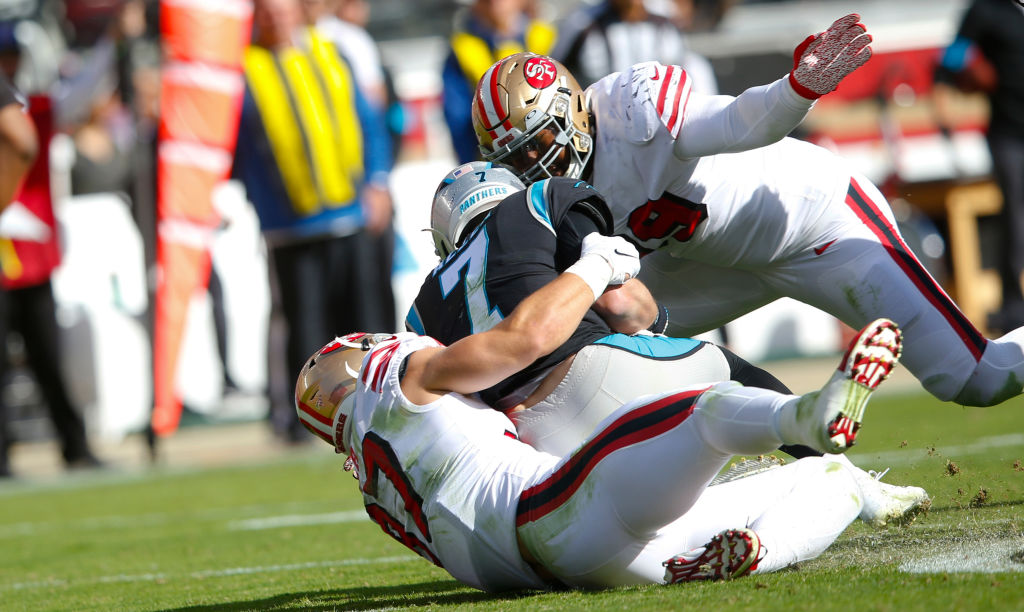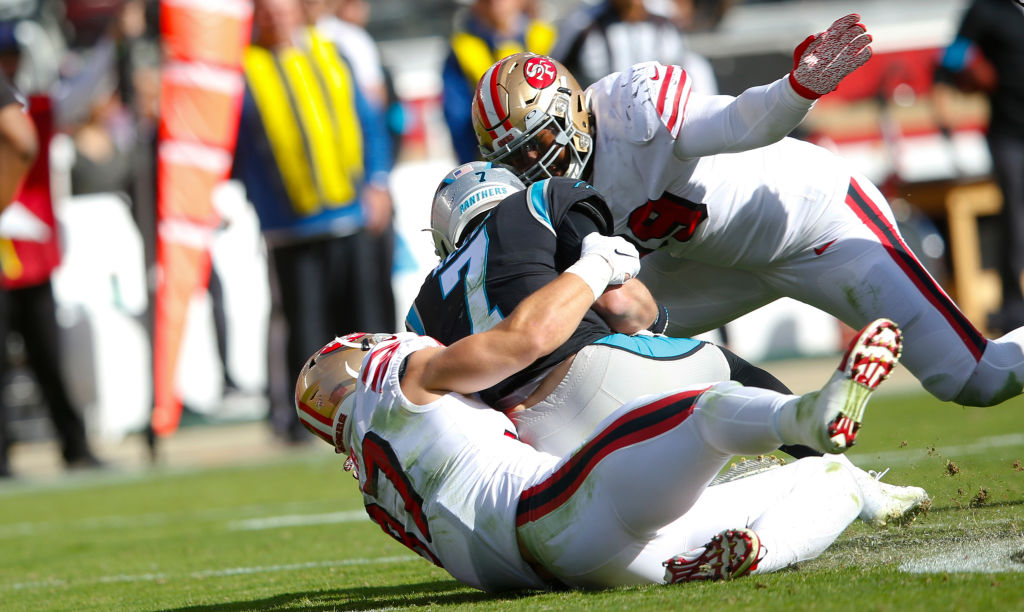 Cam Newton turned 30 years old in May. He missed the end of last season with a shoulder injury and is now set to miss the majority of this season with a foot injury. Newton is in what is essentially the final season of a five-year, $103.8 million extension he signed back in 2015.
The Panthers have a team-option to keep Newton at a cap-hit of $21.1 million next season. Or they could cut him, and his dead cap number would be a negligible $2 million in 2020. Will Carolina give Newton another shot next season, or will they move on from their former franchise quarterback?
Their decision could hinge on the play of Kyle Allen, who has led the team to a 4-1 record through five starts in Newton's absence. Allen has 1,059 passing yards, seven passing touchdowns, and three interceptions so far this season. All three of those interceptions and Allen's one loss came in Carolina's 51-13 loss to the San Francisco 49ers last Sunday.