NFL: Is Dak Prescott Playing Himself Into a Record-Breaking Deal with the Cowboys?
Heading into the 2019 season, the Dallas Cowboys had a cloud floating over the franchise with Pro Bowl quarterback Dak Prescott still not signed to a long-term deal. This has led to lingering questions about the type of extension that the Cowboys will hammer out with Prescott, but his play so far this year may suggest that this could be more lucrative than previously envisioned, making the $40 million per year number not look so insane.
Cowboys addressing other pressing matter before Dak Prescott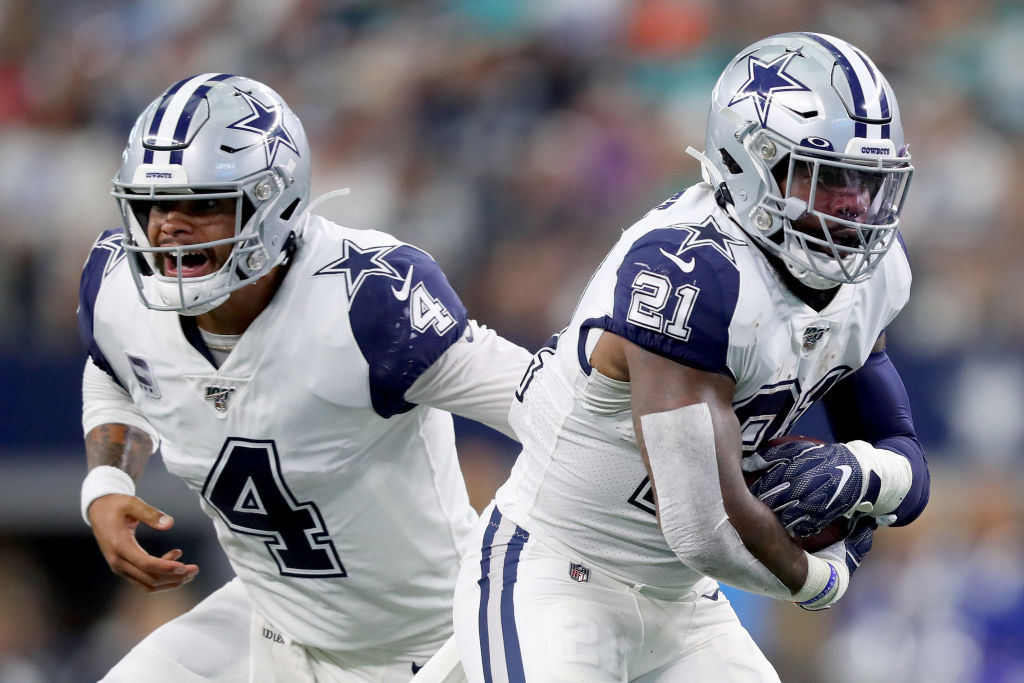 Throughout the entire offseason, the Cowboys continued to play down the contract situation with Prescott. The team has voiced a great deal of confidence that they will come to an agreement at some point, but have yet to place a time frame on it.
During this time, the Cowboys secured other areas by agreeing to new long-term deals with several core players. They have work out a five-year, $105 million extension with defensive end DeMarcus Lawrence, a six-year, $68.4 million deal with linebacker Jaylon Smith, a five-year, $50 million contract with offensive lineman La'el Collins and a record-breaking six-year, $90 extension with running back Ezekiel Elliott.
The Cowboys spent that time wisely by locking in other key pieces to the puzzle for the long haul. Prescott's contract situation is certainly at the top of the list next to eventually working out a new deal with star wide receiver Amari Cooper.
Dak Prescott's decision to play the waiting game paying off
Prescott has voiced on several occasions that he would prefer to have a new extension worked out with the Cowboys sooner than rather later, he has shown plenty of patience with the entire process.
Instead, he has used this situation as an extra motivating factor on the field by stepping up his play to the next level. Through the first three games, he has passed for 920 yards on a 74.4 percent completion rate with nine touchdown passes to two interceptions, along with 11 rushes for 88 yards and a touchdown.
Prescott has taken more steps in his development proving that he can lead the offense with his arm. The combination of that along with the cohesion that he has had with playcalling under new offensive coordinator Kellen Moore has equated to a great deal of success.
This has landed Prescott in a promising spot where his next deal with the Cowboys could be near the $40 million a year reported asking price that was floated around during the offseason. He no longer needs the continual hype that Michael Irvin has provided for him over the last few years, as he's playing like the franchise quarterback that Dallas has envisioned he could be.
Dak Prescott is nearing a major payday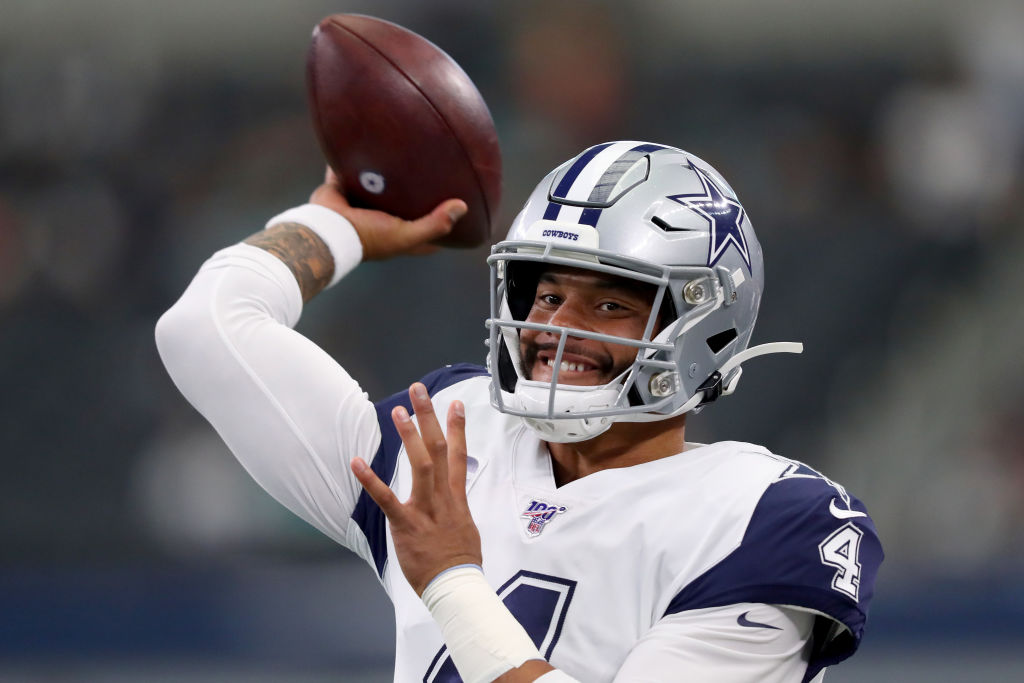 The Cowboys may continue to undersell the pressure of these extension talks with Prescott, but it's something that could see the price tag continue to hike up with how he is playing so far this season.
Dallas has a quarterback in place that has shown progressive growth in his performance while the team is experiencing tremendous success with him at the helm. Since being named the starter, Prescott has brought much-needed stability to the franchise that has seen them win two NFC East division titles while he holds a 35-16 regular-season record with 76 touchdown passes through his first 51 starts.
Granted, Prescott's strong performances may not have come facing the best level of competition against the likes of the Dolphins, New York Giants and Washington Redskins, but he's still getting the job done at a high clip. If he continues on his upward trajectory while leading the Cowboys to success, a new record-breaking extension may just be around the corner.