NFL: Is Doug Martin the Comeback Player of the Year?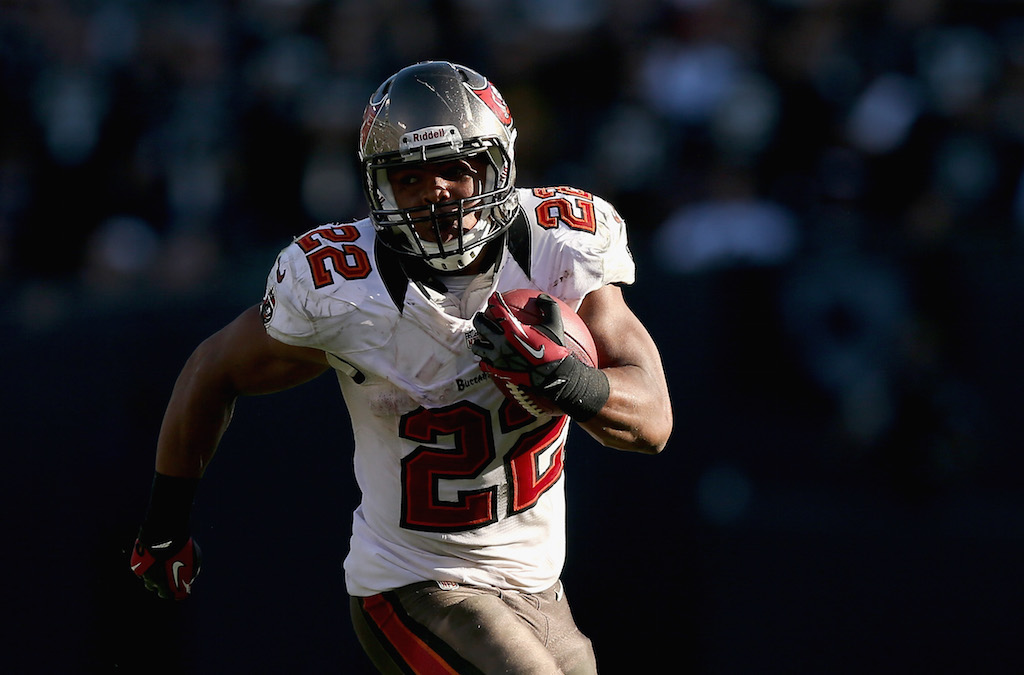 Doug Martin burst onto the scene with the Tampa Bay Buccaneers in his rookie season, rushing for a franchise rookie record of 1,454 yards with 11 touchdowns, which helped him earn his lone Pro Bowl appearance. His stellar first year also included tying the NFL record with four touchdowns in a half in the Buccaneers' 42-32 road win against the Oakland Raiders.
The 26-year-old was in the midst of another Pro Bowl-caliber campaign during his sophomore year, only to see it cut short due to a torn labrum. Martin made a full recovery from the injury, but he only exceeded 60 rushing yards twice and scored just two touchdowns on the entire season. A 108-yard performance against the New Orleans Saints was the only glimmer of hope that the Tampa Bay back had left.  Martin appeared to carry that hope into this year's preseason; he started turning heads, displaying that same burst and speed he had prior to his shoulder injury, and finished with 118 yards on 20 carries in three games played.
With a renewed confidence in his body, Martin finally felt healthy and ready for a fresh start in 2015. "You could say I'm a little more confident in my game," Martin said with a smirk. "It's a new year. Last year I was hurt. This is a new year, fresh start. We have a lot of guys around here who have the passion and the fire to win and I feed off of that." The Muscle Hamster put that belief into play in the regular season, ranking second in the league with 1,214 rushing yards behind Minnesota Vikings tailback Adrian Peterson (both players are 270-plus yards ahead of the competition).
Martin has rushed for at least 70 yards on nine occasions, including topping the century mark four times. He also had his second career 200-yard performance with 235 rushing yards against the Philadelphia Eagles. It was the second-most rushing yards in a game since his breakout performance against the Raiders, making him the third player since the merger with two games of at least 235 rush yards in his career (behind Corey Dillon and O.J. Simpson).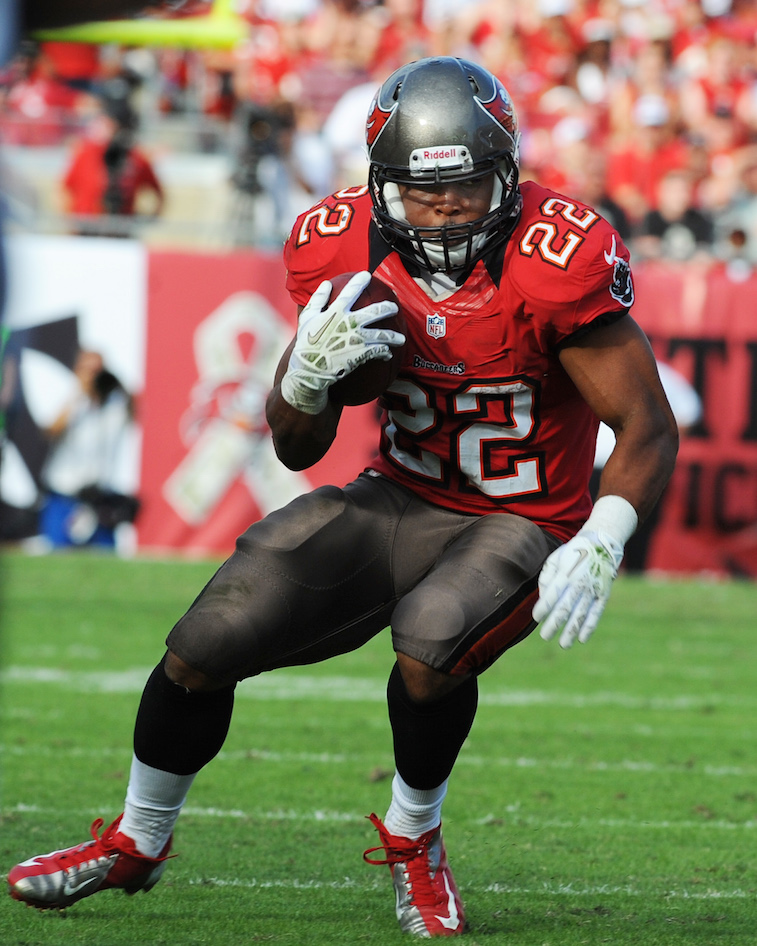 Martin is also on pace to surpass his career high in rushing yards while holding a career-best 5.1 yards per carry — tying for fifth-highest in the league. What is most encouraging about his bounce-back season is that he's back to being a big-play running back, leading the NFL with a career-high 13 rushes over 20 yards. This is extremely reminiscent of his rookie campaign as he was tied for third in the league in that category with 11 carries.
This indicates that Martin has returned to being that same explosive runner he was when he first entered the league. His reliability brings some much-needed stability to the offense for rookie quarterback Jameis Winston, who has played significantly better over the last several weeks. In return, Winston's arrival eased some of the offensive burden off Martin; teams load the box less frequently, so Martin can operate with more room to run. His productive season also puts him in the discussion for Comeback Player of the Year alongside Peterson and Arizona Cardinals quarterback Carson Palmer.
However, and more importantly, Martin's strong campaign will help him get a lucrative long-term contract next offseason as he enters free agency for the first time in his career. The Buccaneers elected to decline the fifth year of his rookie contract prior to this season. This wasn't much of a surprise given that he struggled mightily in 2014. If he's able to stay healthy for the remainder of the regular season, he will be in line for a huge pay raise from the $1.3 million that he's currently earns in his fourth year.
All in all, what Martin has accomplished this season puts him back among the top running backs in the league and makes him a worthy candidate to win the 2015 Comeback Player of the Year award.
All statistics courtesy of Pro-Football-Reference.com, ESPN.com, and NFL.com.