NFL: Is Ezekiel Elliott Ready for Week 1 With His New Deal in Place?
After holding out for the entire preseason, Ezekiel Elliott will not be following in the footsteps of LeVeon Bell and carrying his holdout into the regular season. Just five days before the 2019 NFL season is set to begin, Elliott has agreed to terms with the Dallas Cowboys on a new six-year, $90 million extension. The deal includes $50 million in guaranteed money and keeps the 24-year-old in Dallas through the 2026 season.
If Ezekiel Elliott's production over the last three seasons is a sign of things to come, this has the potential to be a very happy long term marriage for Elliott and the Cowboys. But in the short term, will the team's franchise back be affected by the long layoff?
Elliott has been keeping in shape with a training regimen in Cabo
To stay in shape during his holdout, Ezekiel Elliott has been keeping up a fitness regimen in Cabo San Lucas. He was in good company as well, training with Hall of Fame running back Marshall Faulk. The two backs are both represented by the same agent, Rocky Arceneaux.
"His fitness is great, but playing in games is different," Faulk told ESPN last month. "My job is to close that gap with putting him in active game situations. The only thing we can't simulate is the contact."
Elliott's weight is reportedly in the low 220s, which would put him in some of the best shape of his career. Jerry Jones didn't appear to be too worried about Elliott's fitness during the holdout.
"Zeke has the ability to just completely hit the ground running, if I may use that," Jones told reporters. "He has that, and we expect that. He says it, and I believe him, that he's in great shape. So I don't think that'll be an issue when he does come back."
The long offseason was probably good for the young back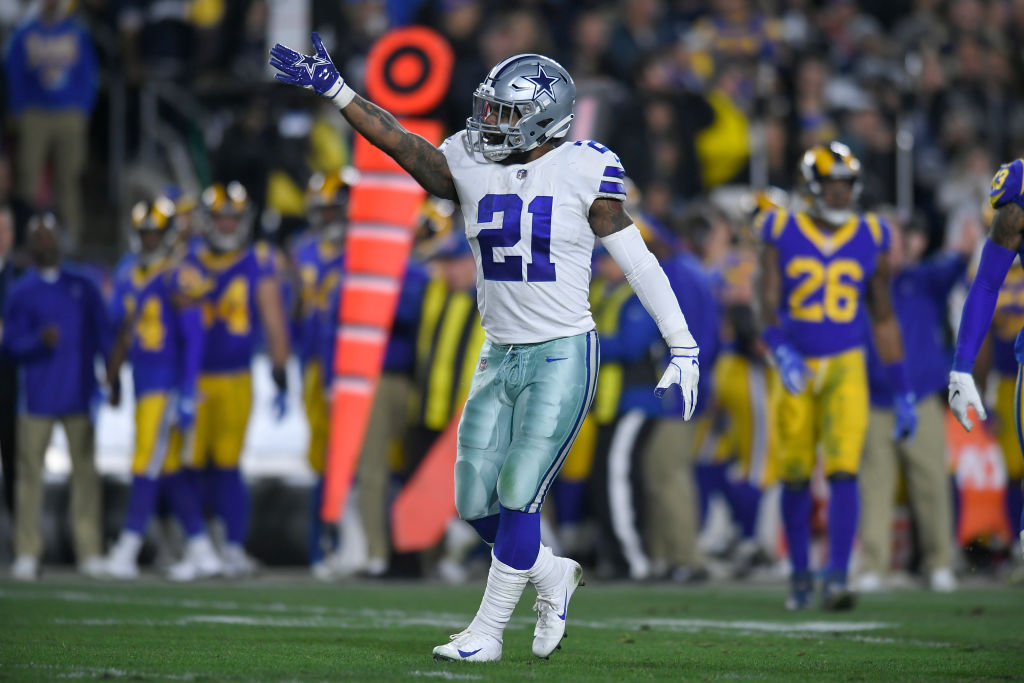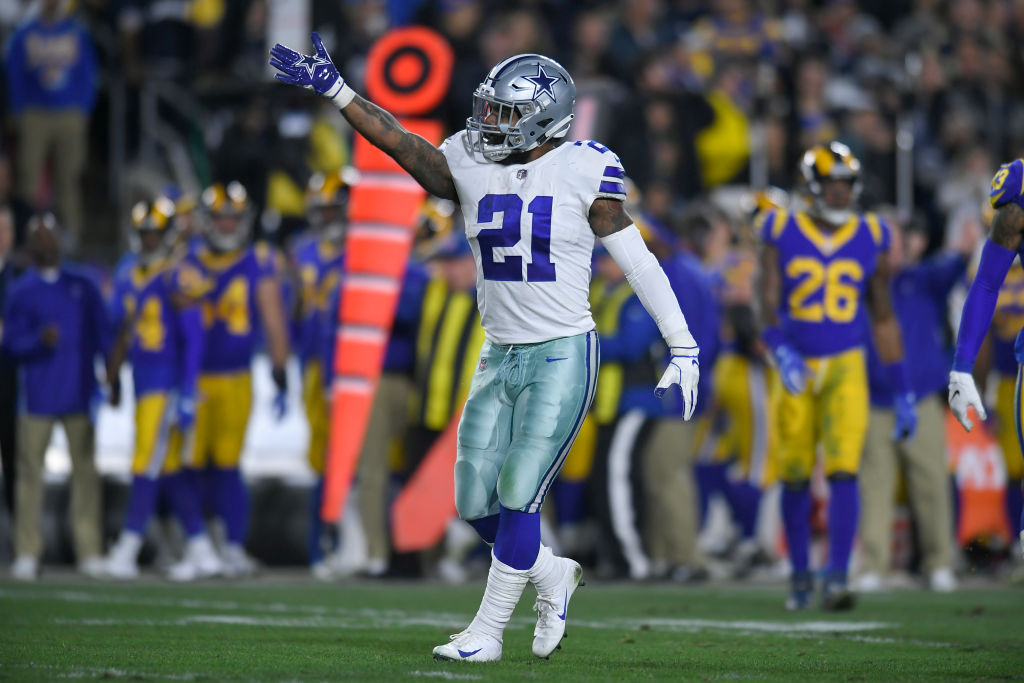 The Cowboys have not been shy about giving Ezekiel Elliott a ton of work since his very first season with the team as a rookie in 2016. Elliott has averaged a staggering 21.7 rushing attempts per game over the last three seasons, leading the league by a comfortable margin in this category for each of the last three years.
Elliott has stated before that he is "all for" the heavy workload he receives, and his consistently strong play throughout the season does nothing to indicate otherwise. But with that said, all of that contact has to take its toll on the body.
A contact-free offseason couldn't have hurt. Sure it might take the 24-year-old a bit of time to get up to speed, but that downside of that could be offset by having fresh legs.
Rusty or not, Ezekiel Elliott should be good to go
Ezekiel Elliott already has two NFL rushing titles under his belt, and if he hadn't have missed six games in 2017, he'd in all likelihood have three. He is an elite back that has earned his place among the NFL's highest-paid running backs.
Players with this much raw talent aren't going to need weeks to get up to speed. The current plan is for Elliott to practice with the team on Wednesday and to suit up as the Cowboys' starting running back on Sunday.
Even at less than 100%, Ezekiel Elliott will be an impact player from the first snap of the game against the New York Giants. Fantasy football fans that drafted him should happily insert him into their lineups in Week 1.