NFL: Is It Time to Lift Josh Gordon's Ban?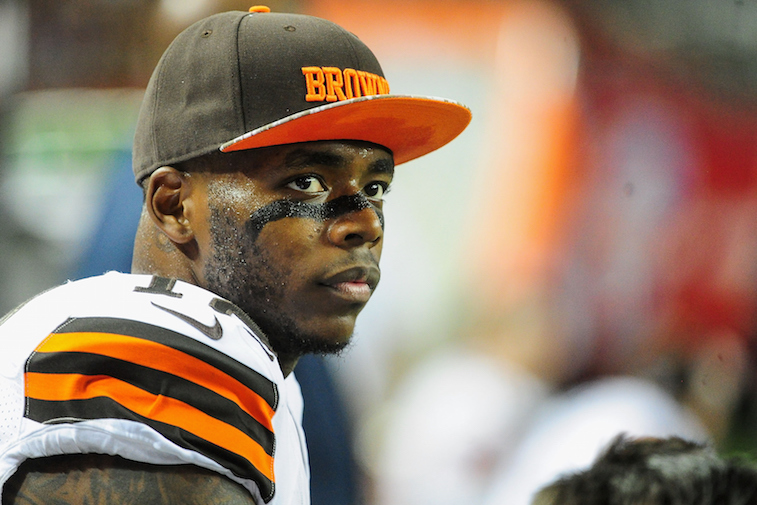 The Cleveland Browns have completed their 8th consecutive season with a losing record (it would be 13 straight, save one winning season in 2007, where they went 10-6) and there's not much for fans to be enticed about regarding the team moving forward. The Browns won only three games in the 2015 regular season and are tied for a league worst with the Tennessee Titans. Cleveland has since undergone some major coaching changes with the firing of head coach Mike Pettine after just two seasons and the hiring of former Oakland Raiders head coach and Cincinnati Bengals offensive coordinator Hue Jackson. Yet there are still a few larger questions surrounding the team, such as Johnny Manziel's future with the organization, but none is more looming than the future of troubled wide receiver Josh Gordon.
The 24-year-old has missed the bulk of the last two seasons due to various off-the-field incidents. He was sidelined for the first 10 games of the 2014 season due to violating the league's substance abuse policy, and last February he received an indefinite ban from the NFL after multiple violations of the league's substance abuse policy. It has been a bumpy road through the first few seasons of his NFL career, which the Browns can't truly be surprised by after taking a chance on him in the 2012 supplementary draft by giving up a second-round draft pick that year.
Gordon's shaky collegiate career left plenty of question marks concerning his character after he tested positive for marijuana three times during his years at Baylor, where he ultimately received an indefinite suspension from the school's head coach Art Briles. Things had appeared to finally turn the corner, but his two suspensions over the last couple of years demonstrated otherwise. It has put the Cleveland Browns in a tough bind because of his stellar play when he's on the field. In his second year in the NFL, Gordon quickly established himself as one of the premier receivers in the league, finishing with a league-best and a Browns' single-season record 1,646 receiving yards on 87 catches and nine touchdowns.
This also included becoming the first player in league history to post two consecutive 200-plus receiving yards games with an NFL record 498 yards during that span. He also recorded the most receiving yards in a four-game stretch in NFL history with 774 receiving yards. Gordon also led the league that year with 30 catches for 20 or more yards and had the longest touchdown reception of the season at 95 yards. It was clear that he was one of the league's most talented players, but his off-the-field issues have since put a cloud over all of that success.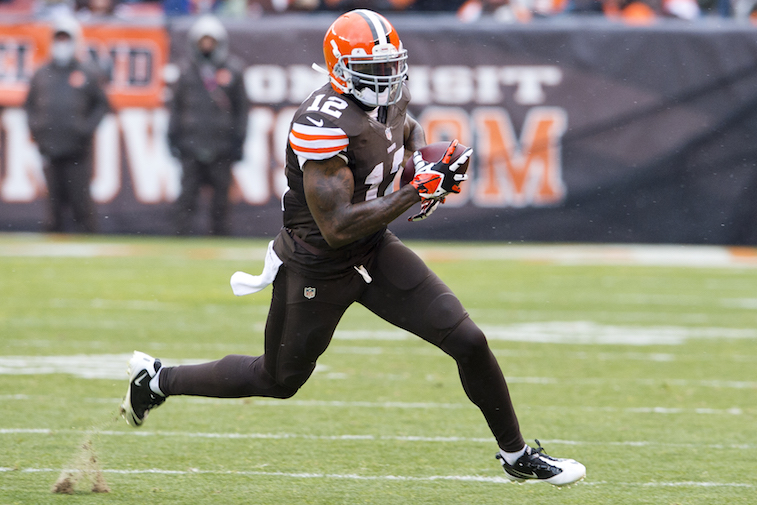 In the last couple of days, Gordon applied for reinstatement to the NFL, the decision for which will come directly from league commissioner Roger Goodell. But should he get another chance at playing?
The short answer here is yes, but on the strict condition that this would be his final chance to play in the league. First and foremost, it's an absolute privilege that very few players get to have, and many have lost and not regained the opportunity — there are players sitting on the outside looking in like Ray Rice, who still wants to get back into the league after his domestic violence case two years ago.
It's obvious that Gordon still has a strong desire to play football, but this will be a true testament of his commitment to the game, his teammates, and more importantly to the Browns. The team has never wavered in their support for Gordon through his personal trials and seems willing to give him one last chance to prove himself in the final year of his contract under their new head coach.
Gordon is without doubt an extremely talented player and game-changer when he's on the field. If he can prove to the league that he has gotten past his problems with substance abuse by staying abstinent through the entire suspension, there would certainly be a greater chance that he could be back on the field next season. Ultimately, the decision will come from whether the league office believes that he has truly learned from these incidents and can be trusted moving forward. It's a tricky tightrope, but Gordon should get the opportunity to prove himself one last time.