NFL: Is John Elway Really the Best GM In the League?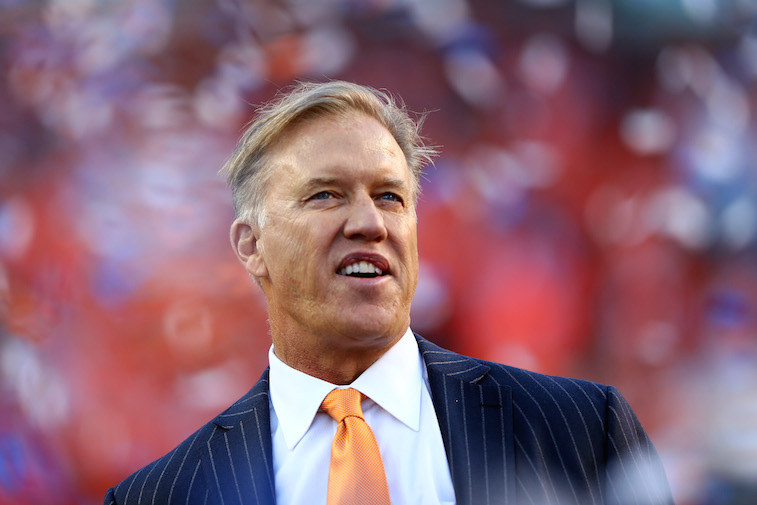 John Elway is without a doubt one of the greatest players in the history of the National Football League. He won two Super Bowl titles, five AFC championships, finished his career with 300 touchdown passes, and is still regarded by many as the best quarterback in league history when it comes to leading fourth quarter comebacks. The No. 1 overall pick in the 1983 NFL Draft was a first-ballot Hall of Fame inductee, played his entire 16-year professional career with the Denver Broncos, and is hands-down the best player in franchise history. All said, if there were a Mount Rushmore for NFL quarterbacks, you would likely see Elway's face carved into the side of the mountain.
Following his retirement as a professional football player in 1998, Elway found success as a businessman and as a co-owner of the now-defunct Colorado Crush franchise of the Arena Football League. Until 2010, the former Stanford Cardinal had a very minimal presence when it came to the Broncos after a falling out of sorts with longtime Denver coach Mike Shanahan. When the team fired Josh McDaniels following the 2010 season, Elway approached team owner Pat Bowlen about reuniting with the franchise, but this time as a front office executive.
In January 2011, Bowlen officially named Elway the team's Executive Vice President of Football Operations. While he did not yet hold the title of General Manager, Elway did have final say over all roster decisions in his first year on the job. He formally added 'General Manager' to his job title in 2014 when he signed a three-year contract extension with the team, and now, after five drafts and four full seasons, one of the best players in NFL history is rapidly becoming one of the top front office executives the league has ever seen as well.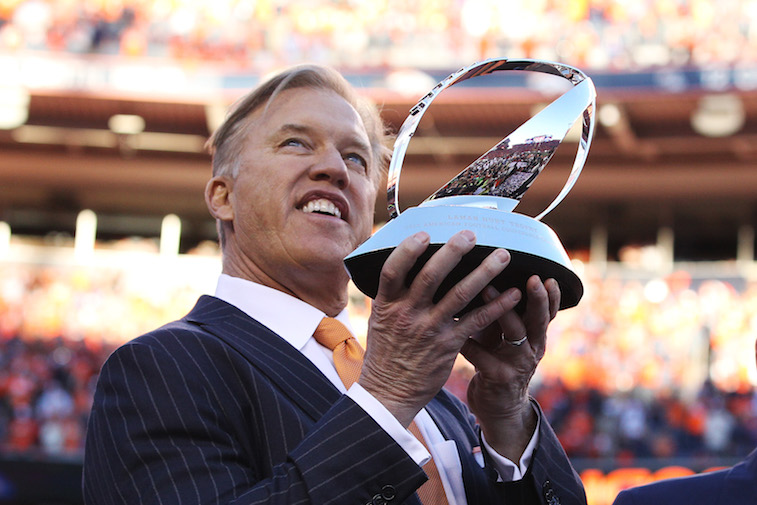 Elway's strength as a GM is without question his ability to attract and sign top-notch free agents. That's not to say he is a bad drafter, though. Some of Elway's more notable draft picks include current Broncos such as outside linebackers Von Miller and Danny Trevathan, cornerback Bradley Roby, tight end Virgil Green, and defensive end Malik Jackson. He also drafted the likes of tight end Julius Thomas, safety Rahim Moore, and offensive guard Orlando Franklin, who all left the team as free agents this offseason. On top of that, Elway also signed both running back C.J. Anderson and cornerback Chris Harris Jr. as undrafted free agents. While that is an impressive list of draft picks, it actually pales in comparison to the list of the free agents he has signed.
Elway's first big splash came when he was able to sign quarterback Peyton Manning, who was arguably the best free agent signing in NFL history. When you combine the Manning signing with his additional free agency hauls that included cornerback Aqib Talib, safety T.J. Ward, outside linebacker and future Hall of Famer DeMarcus Ware, offensive guard Louis Vasquez, wide receiver Emmanuel Sanders, and most recently, offensive guard Evan Mathis, Elway has clearly shown that he can land nearly any player he targets.
Elway's detractors will likely argue that his success in free agency is nothing more than other high-end players wanting to join forces with Manning to chase a Super Bowl title. That may be true, but one can't help but admire the job Elway has done in giving the Broncos loads of salary cap flexibility, as well as the 55-year-old's knack for making tough business decisions look easy. Let's also not forget the fact that during Elway's tenure as the team's highest-ranking football executive, the Broncos have a 46-18 regular season record – which is the best regular season record in the NFL over that time period – and one AFC title.
By now it should be painfully clear to you that Elway is one of the best GM's in the NFL. But is he THE best? He has a strong case for that honor, but for him to overtake the likes of Ted Thompson of the Green Bay Packers, Ozzie Newsome of the Baltimore Ravens, or John Schneider of the Seattle Seahawks, Elway will need to build a Super Bowl-winning team in Denver.
All statistics and draft data courtesy of Pro-Football-Reference.