NFL: Is Russell Wilson a Top-5 Quarterback?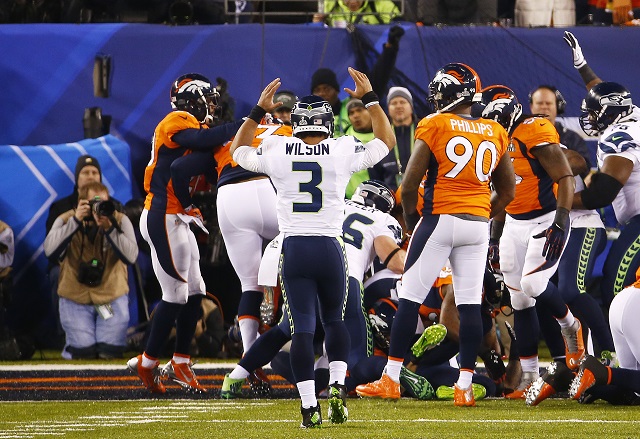 For the second consecutive season, the Seattle Seahawks will be hosting an NFC Championship game. It has proven nearly impossible to go into CenturyLink Field and upend the defending Super Bowl champs in front of the rowdy "12th Man." And, with the Seahawks playing their best football of the season, all signs point to their eventual return to the game's biggest stage. There are many reasons why Seattle is primed for a chance to repeat. They have a great coach, ferocious defense, power running game, and an enviable winning culture. But, regardless of all these qualities, the fact remains: They don't get to this point without Russell Wilson.
Russell Wilson is not your prototypical quarterback. That's not to say that he doesn't have the arm strength or smarts. No one is going to question his leadership skills, strength, or ability to put the ball where it needs to go. But the one thing Wilson lacks, and unfortunately, goes a long way toward evaluating the potential a quarterback will have in the NFL, is height. And Russell Wilson, at 5-foot-11, doesn't have it. Which is why he fell to the third round of the 2011-2012 NFL Draft. A lot of teams passed on Russell Wilson. A lot of teams made a huge mistake.
And I'm sure they know it.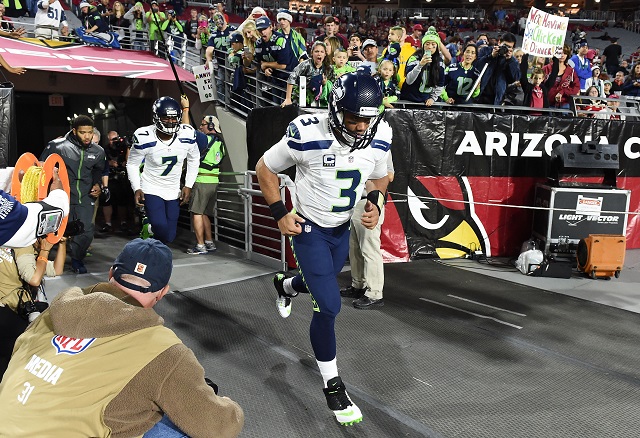 Russell Wilson's numbers lack flair. But, regardless of stats, they produce wins. He produces wins. In fact, Russell Wilson has set an NFL record for the most regular season wins by a quarterback in their first three seasons in the league, with 34 victories. Like most fans, we love it when a QB throws for an obscene amount of yards. Or when they burn a defense for four touchdowns. That kind of play is exciting. But, you know what else is exciting? Winning. Winning is exciting. If you'd take winning over numbers every day of the week, and twice on Sunday, no one does it more than Russell Wilson.
With only 20 touchdown passes and 3,475 passing yards, many will say that Wilson is more of a game manager than a star quarterback. The perception is that Wilson benefits from a monstrous defense and reliable running game. Both of those facts are entirely true, but the former Badger brings so much more to the position, and those things cannot be overlooked. He is great when he gets outside the pocket. He plays with poise and confidence and incredible intelligence. He rarely gets flustered, and he doesn't often take big hits. But, more importantly, Russell Wilson makes big throws. What more can you ask of the face of your franchise? When the game is on the line, you want someone under center that you can count on. There aren't many people more worthy of that trust than Russell Wilson.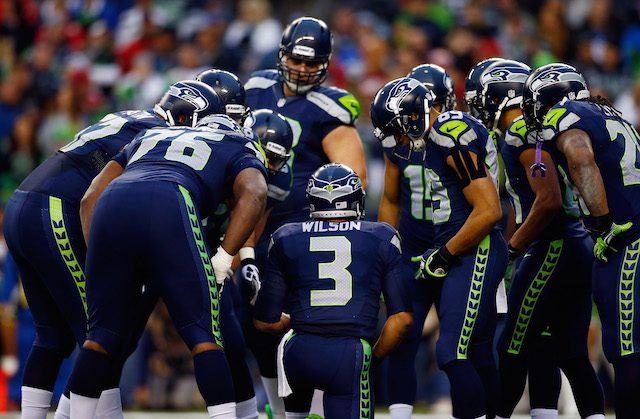 When one examines Russell Wilson, and his place among today's quarterbacks, it would be a travesty to not place him among the best in the league. Forget the stats for just one second, and look at the big picture. The Seattle Seahawks have a legitimate chance to be the first team to repeat as Super Bowl Champions since the Patriots did it back in 2004-2005. With their overpowering defense, they exude intimidation. Great fans, great coach, and great culture epitomize the Seattle Seahawks. They also have Beast Mode in the backfield. Isn't that enough to win it all? Nope. You don't win without the piece that ties it all together. That piece is Russell Wilson.
Is he a Top-5 NFL quarterback? No doubt about it.