NFL: Is Russell Wilson an Elite Quarterback?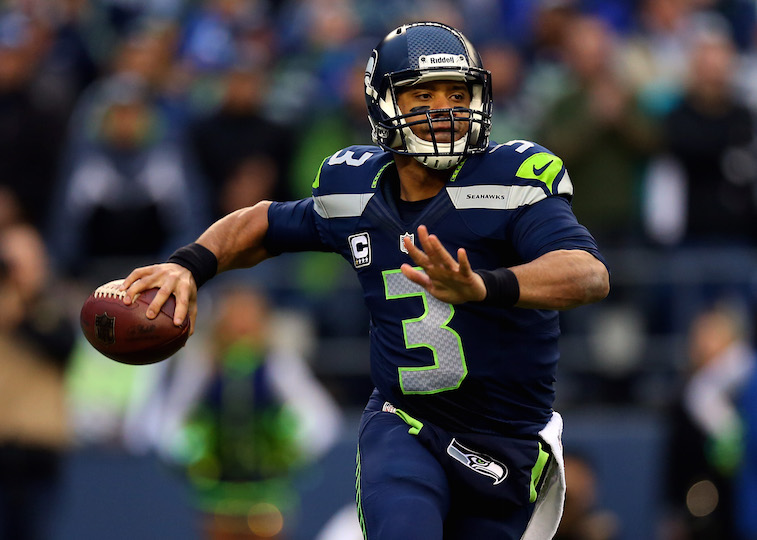 Over the past two months , the Seattle Seahawks have been one of the league's hottest teams, which is primarily thanks to three-time Pro Bowl quarterback Russell Wilson. Prior to Sunday's 23-17 loss to NFC division rival, the St. Louis Rams, the 27-year-old had been on an offensive tear by becoming the first quarterback in NFL history to throw three-plus touchdown passes in five consecutive games and record a quarterback rating of 128.3 or higher over that span.
Wilson is the first Seahawks quarterback to throw five touchdowns in a single game, a feat he has accomplished twice this season. His three touchdown passes in each of the last five games (prior to Sunday) made him just the fifth quarterback in NFL history to do so. He joins the likes of Tom Brady, Peyton Manning, Dan Marino, Steve Young, and Aaron Rodgers.
What was also impressive during this stretch was that he is the first player to throw a league-record 19 touchdowns with no interceptions. This strong stretch places Wilson on pace to break several other Seahawks franchise records. His current 109.3 passer rating ranking is the best in the NFL, and he is set to surpass his team record of 101.6 set in 2013.
Wilson has already thrown for a career-high 3,827 passing yards. With one more game to go in the regular season, this puts him within striking distance of breaking the franchise record of 3,966, which was set by Matt Hasselbeck in the 2007 season. Wilson's 31 touchdown passes this season are a career high, placing him just one touchdown pass short of tying the team record, behind Dave Krieg, who set the mark in the 1984 season.
Wilson's two touchdown passes during Sunday's loss to the Rams put his career total to 103 and pushed him past Indianapolis Colts quarterback Andrew Luck (101) for the third-most of any player in NFL history in the first four seasons of a career. The only two players who sit in front of him are Dan Marino (142) and Peyton Manning (111). Through his first four seasons, Wilson has statistically put himself in elite company by breaking multiple franchise records and putting up numbers that are eerily similar to some of the game's best.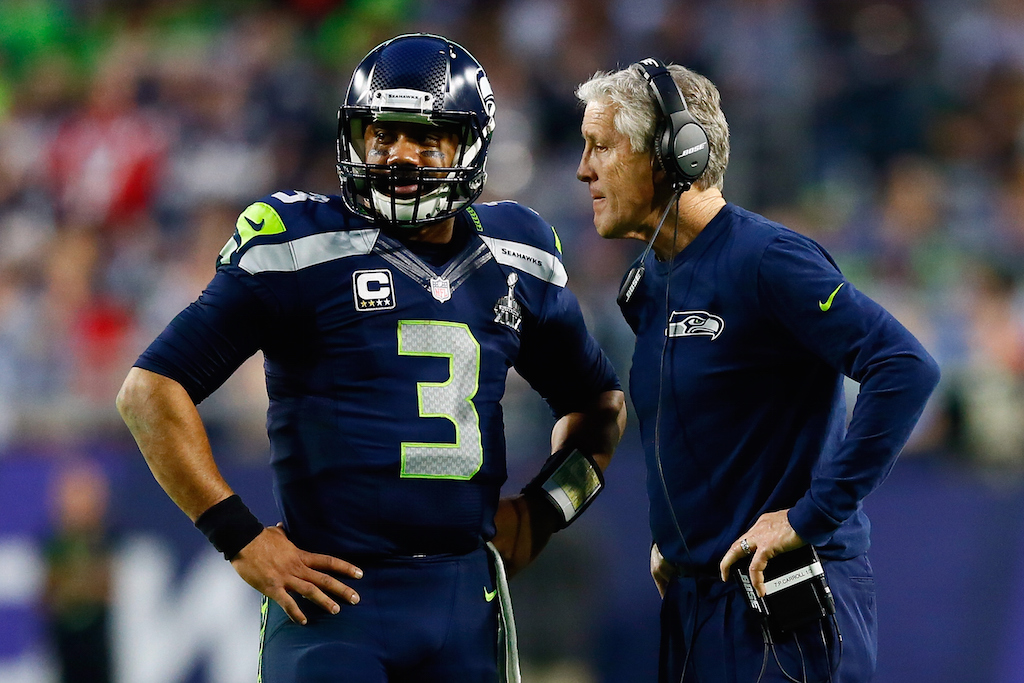 Wilson carried the offense with his arm over the last two months. What's most remarkable is that he's been able to do this even though the running back position has been a carousel of injuries. Pro Bowler Marshawn Lynch has been sidelined for most of the season with an abdomen injury, and his backup rookie Thomas Rawls also suffered a season-ending fractured ankle against the Baltimore Ravens in Week 14. This forced the team to sign a couple players to get production from the spot.
The Seahawks established themselves as a run-first offense in their first four seasons with Wilson. However, circumstances have shifted the offensive load to rest more heavily on Wilson's shoulders — and he has excelled at this responsibility. Wilson's vast improvement in the passing game has made the Seahawks' offense more difficult to plan against.
He has utilized his receiver corp — minus Pro Bowl tight end Jimmy Graham — by depending mostly on Doug Baldwin, who has caught 11 touchdowns over the last five games. Baldwin joined Hall of Famer Jerry Rice as the only player in league history to haul in at least 10 receiving touchdowns over a four-game span. He also became just the third player to have at least two touchdown receptions in four straight games, joining the likes of Calvin Johnson and Hall of Famer Cris Carter.
This level of production throwing the ball puts Wilson in the conversation of the elite QBs in the league. He has accomplished something that no quarterback has done in the league over a five-game stretch, and that deserves recognition. However, this doesn't place him above the likes of Tom Brady, Aaron Rodgers, and Drew Brees. All in all, Wilson's improvement puts him in contention for the title of elite quarterback. If he can continue to put together strong passing performances, his name could be at the top of the list in no time.
Statistics courtesy of Pro-Football-Reference.com, ESPN.com, and NFL.com.