NFL: Is Sean Payton On the Hot Seat Heading Into 2017?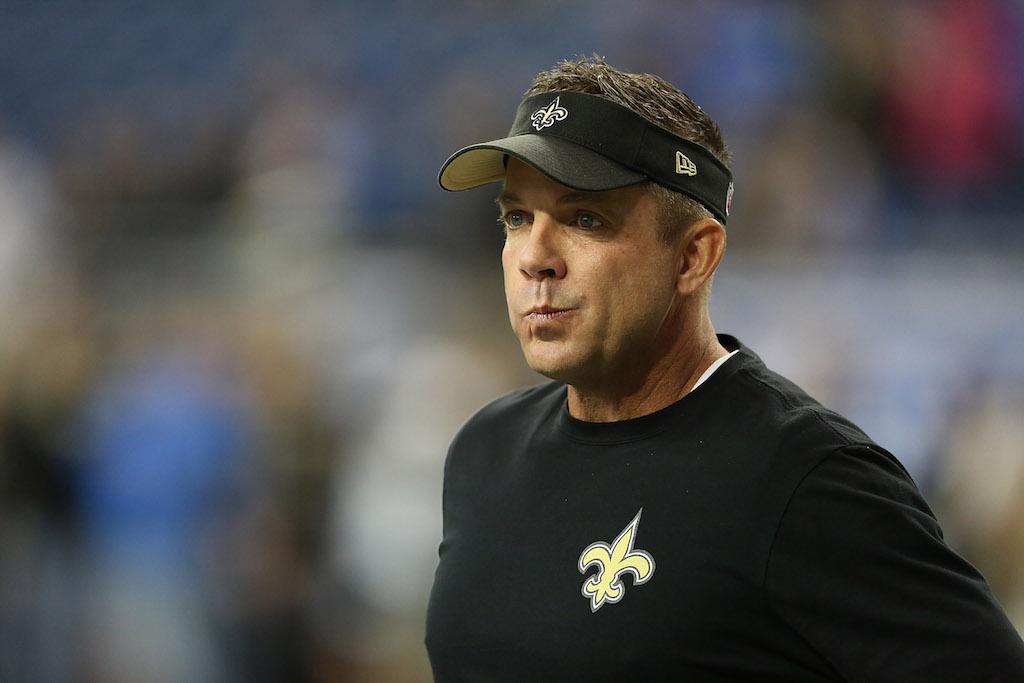 It may look glamorous, but in reality, coaching in the National Football League is not for the faint of heart. NFL coaches regularly put in 20-hour workdays; they must manage some of the biggest egos in the world; and while their salaries are nothing to scoff at, job security simply doesn't exist for the vast majority of them. It's common to see a coach get fired after only one or two seasons on the job. In fact, this happens almost every year.
It's also common to see an established, Super Bowl-winning head coach get the ax if his team starts to slide. We saw this happen with (among others) Mike Shanahan and the Denver Broncos, Bill Walsh and the San Francisco 49ers, John Madden and the Oakland Raiders, and most recently, Tom Coughlin and the New York Giants.
One coach who's in danger of joining this group in 2017: Sean Payton of the New Orleans Saints.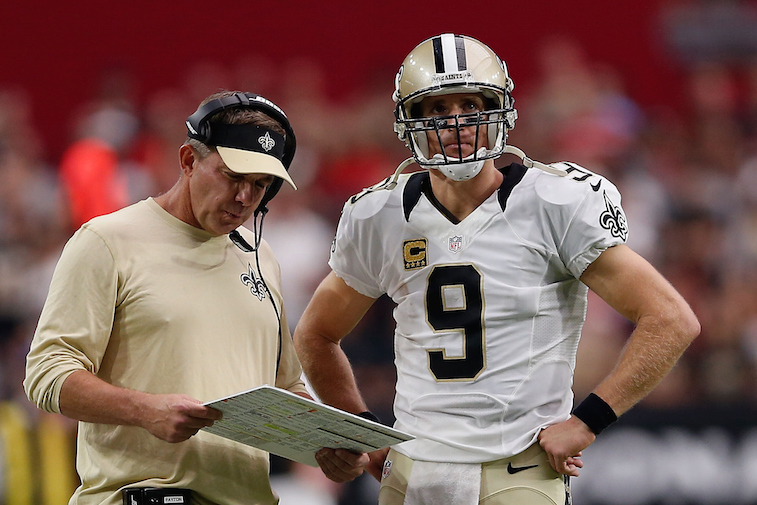 Payton is undoubtedly the best coach in Saints history. He took over the team shortly after Hurricane Katrina devastated New Orleans, and quickly gave the city something to rally behind and get excited about. It all peaked when he led the Saints to a victory over Peyton Manning and the Indianapolis Colts in Super Bowl XLIV.
However, since their world championship, the Saints have struggled to gain traction in the NFC. They remain one of the most high-powered, explosive offensive teams in the league. Yet they've finished with an overall record below .500 and missed the postseason in three straight seasons.
With future Hall of Fame quarterback Drew Brees entering his 17th NFL season and what amounts to being the final year of his current contract, the Saints could go in another direction next year if they fail to make the playoffs in 2017.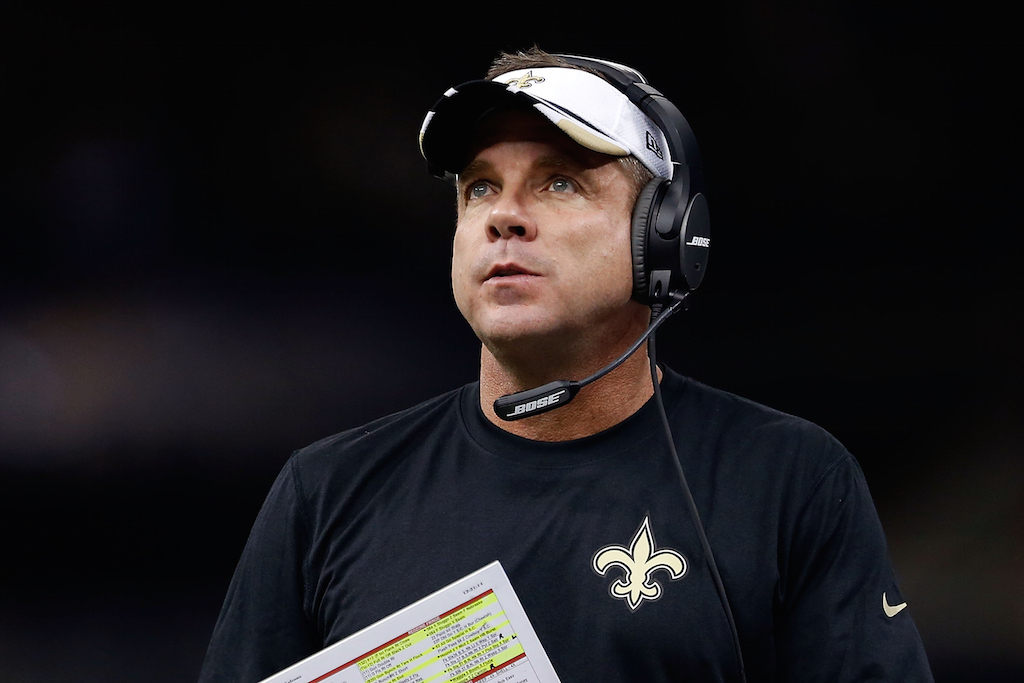 If the Saints were to move on from Payton and clean house in a way the Broncos did with Shanahan back in 2008, the 53-year-old coach should have no issues finding another job.
If the Dallas Cowboys moved on from Jason Garrett, a rumor that's floated around in the past, Payton would likely be among Jerry Jones' top choices as a replacement. We could also see him fitting in well with the Indianapolis Colts, New York Jets, or Detroit Lions.
Payton will be far from the only coach facing pressure to win games in 2017. Here's a look at four other coaches who will be working to save their jobs this season.
John Fox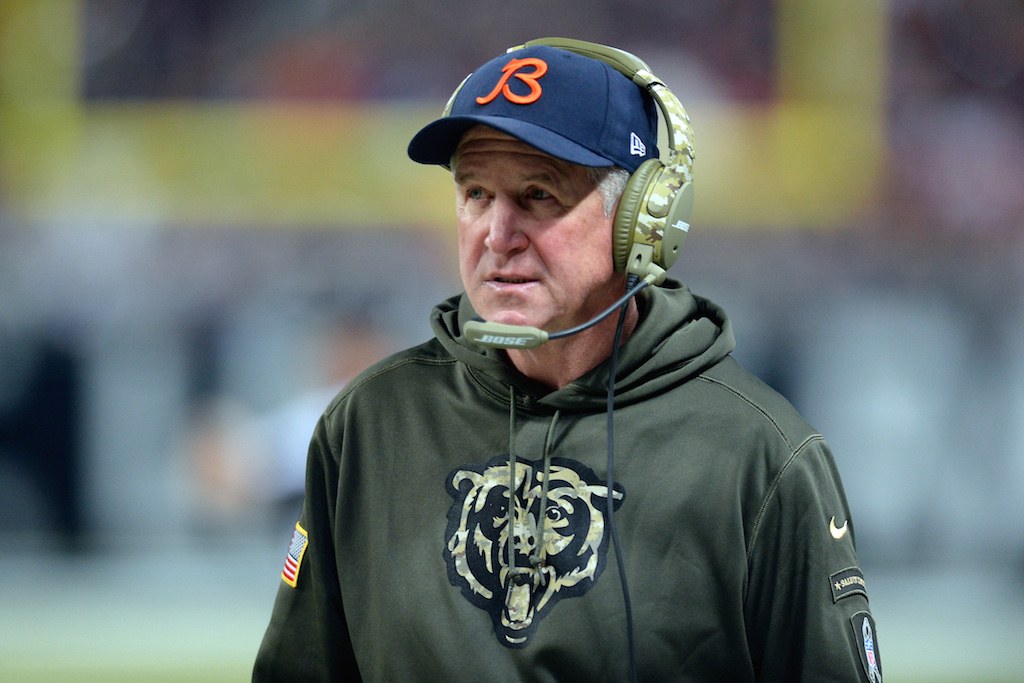 John Fox faces a situation where his back is squarely up against the wall in Chicago. In his two years with the Bears, Fox has compiled a 9-23 overall record. And with the team clearly in rebuilding mode, we don't see his winning percentage in Chicago improving anytime soon.
What's even more telling about this situation: Fox reportedly didn't even know about General Manager Ryan Pace's intention to draft quarterback Mitchell Trubisky until a couple hours before the 2017 NFL Draft opened.
Todd Bowles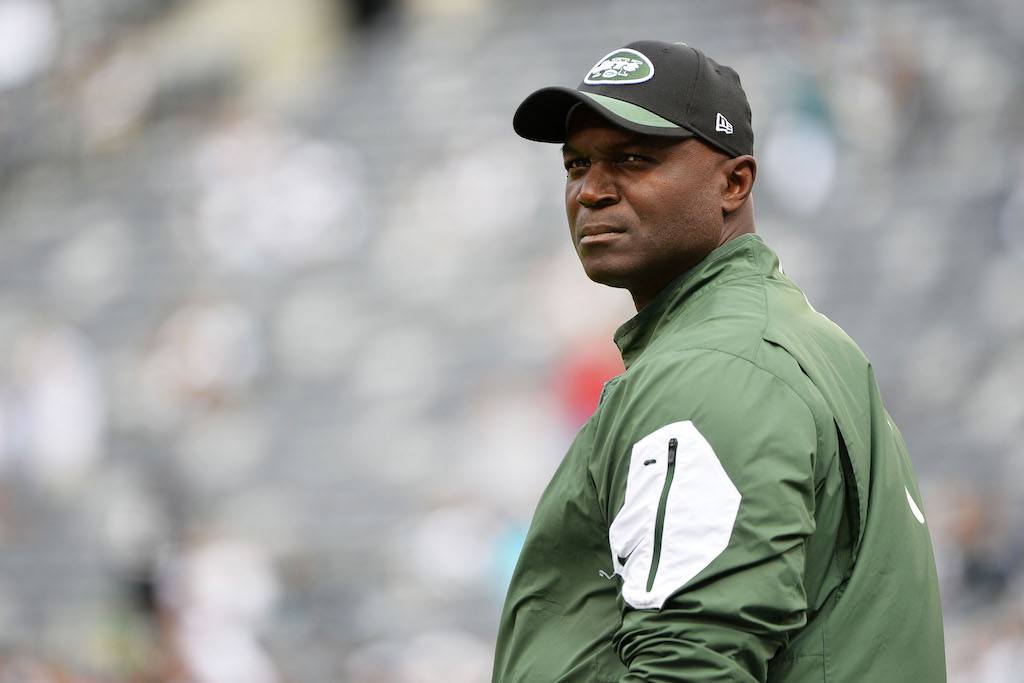 In all reality, Todd Bowles is likely coaching the Jets on borrowed time. The team completely blew up their roster this offseason. They are widely considered to be the top contender to land the No. 1 overall pick in the 2018 NFL Draft.
The Jets seem fully content with tanking the 2017 season. Bowles will likely pay the price next offseason.
Chuck Pagano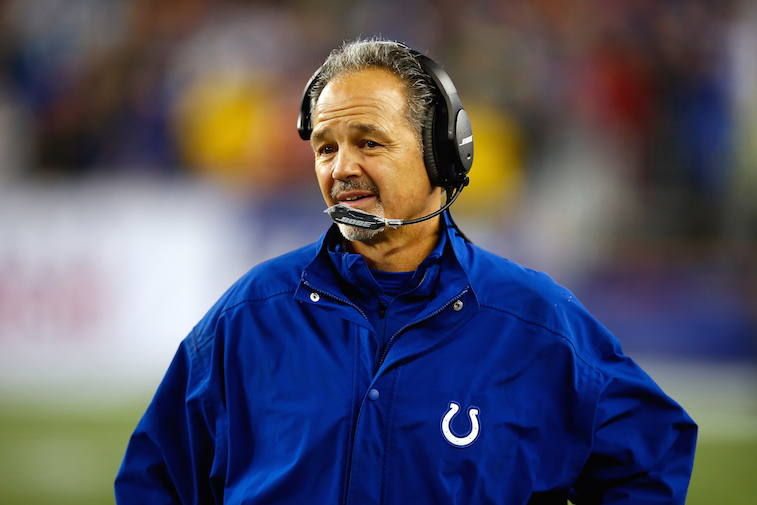 In the NFL, any time a franchise hires a new General Manager, they almost give him the chance to hire his own head coach. Because of this, we believe Chuck Pagano's future with the Colts is cloudy at best.
Pagano has earned a spot on the hot seat, regardless of Indianapolis' front office situation. After coaching the Colts to an appearance in the AFC Championship Game in 2014, Indy has gone 8-8 in back-to-back seasons. The Colts' window with Andrew Luck in his prime is shrinking with every passing season. If they miss the postseason again in 2017, Pagano will be gone.
Marvin Lewis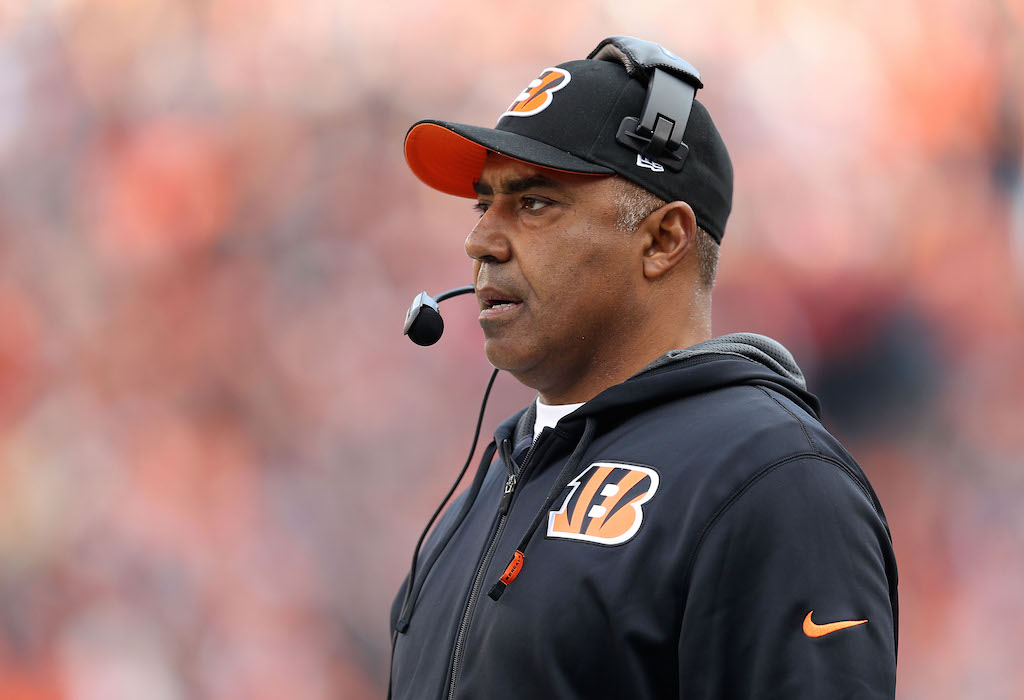 Bengals' head coach Marvin Lewis has won a lot of games (118 to be exact) during his 14 seasons in Cincinnati. Unfortunately for Lewis and the Bengals, none of those wins have come in the postseason. As a result, Lewis firmly entrenched on the hot seat.
Our guess: Lewis needs to guide the Bengals to a postseason victory in 2017 to save his job.
Statistics courtesy of Pro-Football-Reference.