NFL
NFL: Is the Broncos' Defensive Success from 2015 Sustainable?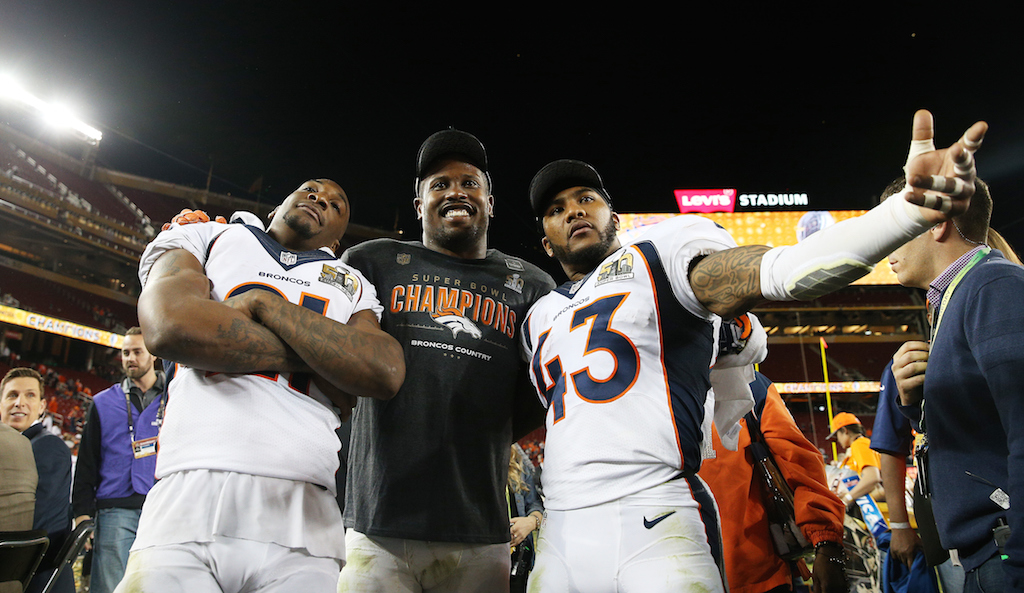 Offense sells tickets and defense wins championships. This is one of the most commonly used clichés by coaches at every level of competitive sports. And in Super Bowl 50, the Denver Broncos proved it to be true. Behind one of the greatest defensive performances in Super Bowl history, the Broncos defeated the Carolina Panthers by a score of 24-10, winning the third Lombardi Trophy in franchise history.
Anybody who followed the Broncos during the 2015 season knows that their showing in Super Bowl 50 was far from their only dominant defensive performance of the year. They were the league's best defense from start to finish in 2015, leading the NFL in sacks (52), total yards allowed per game (283.1), yards per play (4.4), and yards per rushing attempt (3.3). On top of that, the Broncos defense allowed just 18.5 points per game during the regular season, 14.7 points per game during the postseason, and completely shut down some of the best offensive players in the game.
Guys such as Green Bay Packers quarterback Aaron Rodgers, Pittsburgh Steelers quarterback Ben Roethlisberger, New England Patriots quarterback Tom Brady, and of course, Carolina Panthers quarterback Cam Newton (who was recently named the 2015 NFL Most Valuable Player) were all taken off their game and looked like below average quarterbacks when they matched up against Denver's defense.
Unfortunately for the Broncos and their incredibly loyal fanbase, when you have the kind of success that their defense had this season, there will be a lot of interest from other teams around the league in plucking away their impending free agent players. And as if that weren't enough, in today's NFL — where there is a hard salary cap that teams must abide by — keeping a championship roster in tact is nearly impossible. Knowing this, is the success the Broncos defense enjoyed in 2015 sustainable for the long-term?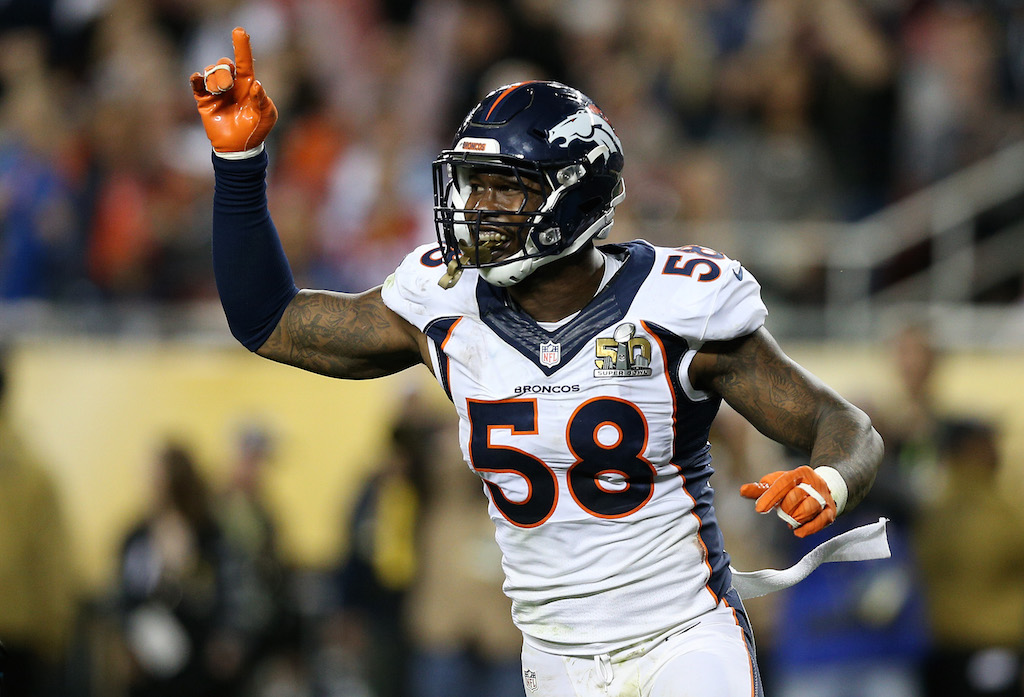 First things first, they will have to find a way to keep several key free agents in a Broncos uniform. Here is a quick look at Denver's impending free agent defensive players:
Von Miller, outside linebacker
Malik Jackson, defensive end
Antonio Smith, defensive end
David Bruton, safety
Danny Trevathan, inside linebacker
Omar Bolden, safety/cornerback/kick returner
Shiloh Keo, safety
Brandon Marshall, inside linebacker (restricted free agent)
Josh Bush, safety (restricted free agent)
Lerentee McCray, outside linebacker (restricted free agent)
Todd Davis, inside linebacker (exclusive rights free agent)
Of that list, the highest-priorities are Miller and Jackson. And in reality, Miller is going nowhere. We believe the Broncos will make him the highest-paid defensive player in league history at some point this offseason, but if the two sides do not reach a deal before free agency opens in March, the Super Bowl 50 MVP will be slapped with the team's franchise tag.
Keeping Jackson in Denver will be trickier, however. The former fifth-round draft pick out of Tennessee has made it clear that he is looking for a massive payday, and the Broncos may not have the salary cap space to give it to him. It would help their case if quarterback Peyton Manning opts to retire, but if he doesn't, it will likely take several players willingly restructuring their contracts (outside linebacker DeMarcus Ware, offensive tackle Ryan Clady, and punter Britton Colquitt to name a few) to keep Jackson in town.
Long story short, the Broncos will find it incredibly difficult to replicate their 2015 season without Miller or Jackson in their lineup. Expect to see General Manager John Elway find a way to keep both guys in the fold for the foreseeable future. After Miller and Jackson, the team's next highest priorities are Marshall, Trevathan, Bruton, and Bolden. Marshall is a restricted free agent, which means there is little chance he is not in Denver in 2016.
Trevathan, on the other hand, is an unrestricted free agent, and like Jackson, the former sixth-round draft pick out of Kentucky will look to use the momentum of Denver's Super Bowl 50 win to cash in with a lucrative new contract. That said, while the Broncos would definitely like to keep Trevathan, he is far more replaceable than someone like Miller or Jackson.
Bruton and Bolden don't see as many snaps on the defensive side of the ball as others, but they are two of the better special teams players in the league. They won't be as costly as their teammates, but you can safely bet that there will be a market for both players when free agency opens in less than a month.
The other factors in the Broncos' quest to sustain their defensive success are, first, keeping their key players healthy and on the field, and, second, adding depth at safety and inside linebacker. These two priorities kind of go hand-in-hand and almost go without saying, yet we are reminded on a regular basis during every NFL season about how important staying healthy and having depth are in making a run at capturing a Super Bowl title.
In terms of adding depth, the Broncos need to look for a third safety who can fill in for Darian Stewart or T.J. Ward without causing much of a drop off, as well as another solid inside linebacker — two if Trevathan departs during free agency — to allow them to rotate players at the position in a similar fashion to what defensive coordinator Wade Phillips does with the team's outside linebackers.
Even if the Broncos are unable to achieve everything we've laid out in this article, they'll still likely have one of the league's best defenses in 2016. That's what having an explosive pass rush, a great defensive line, and a lockdown secondary will do for you. However, if they are able to keep their roster in tact and add depth this offseason, while also being fortunate enough to keep their key players healthy, the Broncos have everything in place to be one of the NFL's premier defenses for many years to come.
Statistics courtesy of Pro-Football-Reference. Contract data courtesy of Spotrac.