NFL: Is the Jaguars' Allen Robinson an Elite Receiver?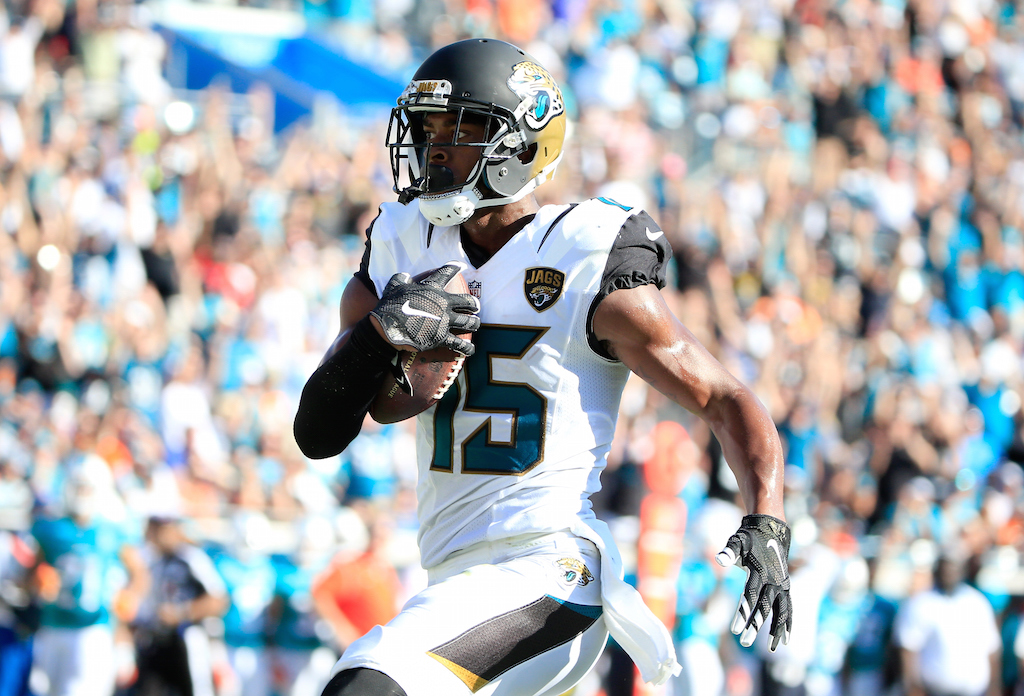 Following a strong rookie campaign in 2014, Jacksonville Jaguars wide receiver Allen Robinson burst onto the scene in his second season with the league, recording 80 catches for 1,400 yards and 14 touchdowns.
The former 2014 second-round draft pick out of Penn State tied for first in the league for the most receiving touchdowns. He was sixth in receiving yards and yards per catch (17.5), ninth in yards per game (87.5), and first in 20-plus yards receptions (31). Robinson became the first Jaguars receiver since five-time Pro Bowler Jimmy Smith to post 1,000-plus receiving yards in a single season. His 14 receiving touchdowns set a single-season franchise record, and his 1,400 yards are the second-most in a single season in team history.
Robinson was also just the fourth player since the 1970 merger to have at least 1,400 receiving yards, 14 touchdown catches, and an average of at least 17.5 yards per catch in a season, joining Hall of Famer Jerry Rice and future Hall of Famers Randy Moss and Calvin Johnson. What's most impressive is that Robinson and Rice are the only players to achieve that feat in their second seasons.
In his breakout year, Robinson had the first six 100-plus receiving yard games in his young career, including three performances with more than 150 yards. This helped him earn his first Pro Bowl selection as an alternate after Johnson bowed out due to an injury.
Robinson entered the league following an extremely productive three-year college career, which saw him lead the Nittany Lions as their top receiving option, posting 75-plus catches for 1,000 receiving in his final two years. Many draft experts viewed Robinson as a possession receiver and viable red-zone target who had the potential to develop into a solid No. 2 option in the passing game.
However, Robinson has quickly surpassed those expectations in his second year, establishing himself as the go-to receiver for the Jaguars. He forms one of the best wide-receiver tandems in the league alongside fellow third-year wideout Allen Hurns, who also had a breakout second season, notching 64 receptions, 1,031 yards, and 10 receiving touchdowns.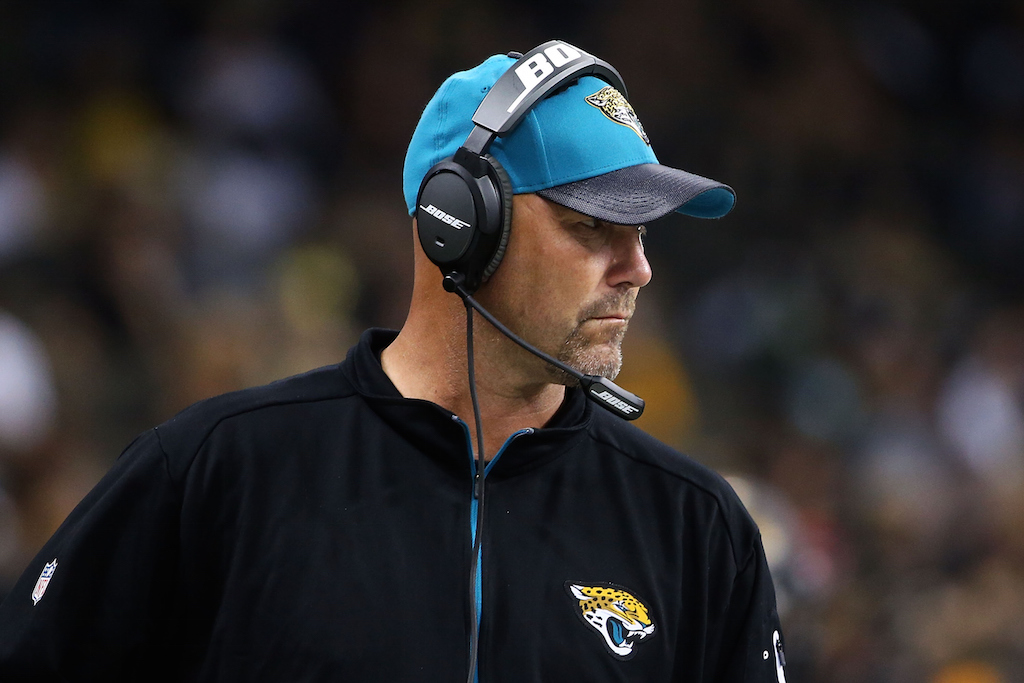 Where Robinson is most impressive, though, is his big-play ability, leading the league last year with 31 catches that went for 20-plus yards, including six receptions that were for more than 40 yards. His 90-yard catch was the longest catch of the season and the longest in Jaguars' history.
Although he doesn't possess above-average speed, the 22-year-old is a highly effective player after the catch, making short-to-intermediate receptions into big game-changing plays. Robinson uses his crisp route-running ability to his advantage, gaining consistent separation from defenders. His size at 6-foot-2 and 220 pounds along with his athleticism gives him the ability to make difficult grabs in traffic.
Robinson also proves to be a sure-handed receiver, making just five drops last season while ranking 11th in the league with 61 catches for first downs, which accounted for 76.3% of his receptions on the season. He is a complete package as a receiver; someone who could become a staple in the discussion of the top players at his position.
What may land Robinson in that conversation even sooner is his strong work ethic, which garnered high praise from the Jaguars' head coach Gus Bradley. "Just keep progressing," Bradley said of Robinson, according to ESPN.com. "He's a guy that is in our building all the time. He's down in the weight room. In talking to a lot of coaches around the league just how he's progressed, he's really caught the eye of many coaches that have gone up against him."
In truth, this could be what separates Robinson from the rest of the field . There are plenty of talented receivers, but without a great work ethic, they often can't fulfill expectations. It's evident that Robinson is invested in his career. This should continue showing the Jaguars that he could become one of the best receivers in the league — someone who could help the franchise return to the playoffs for the first time since 2007.