NFL: Is There a New Favorite in the AFC West?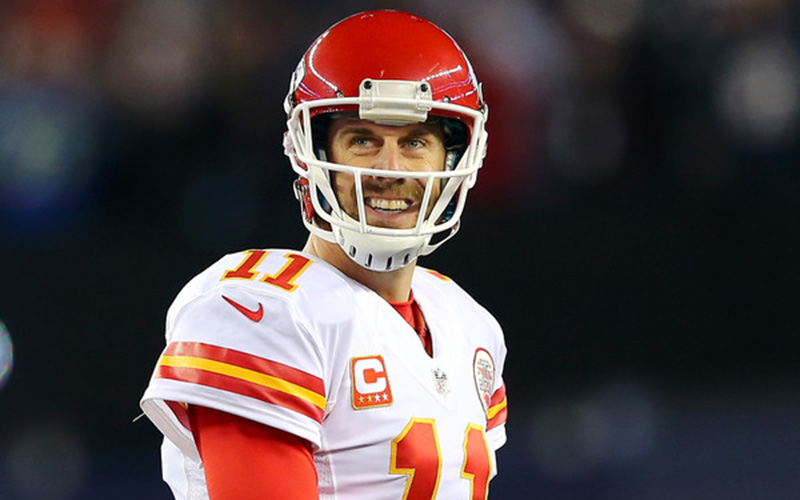 Every season since 2011 (when Tim Tebow started at QB and won a playoff game), the Denver Broncos have controlled the AFC West. With five straight division titles during that span, Denver has managed two Super Bowl appearances (winning one), making life difficult on their AFC West opponents. (Denver owns a 24-6 record against their division rivals over the past five seasons.) Coming off a championship, the Broncos are expected to be at the top of the division once again in 2016. That was before free agency, however.
Denver has lost more critical players — Peyton Manning (to retirement), Brock Osweiler, Malik Jackson, and Danny Trevathan — (seemingly) than any other team in the league. Meanwhile, the Oakland Raiders and Kansas City Chiefs have made key additions in free agency, which could allow them to dethrone the prohibitive favorites. All of the offseason drama in the AFC West made us wonder who the division favorite truly is at this point. With that, we have the post-free agency, pre-draft rankings in the AFC West.
4. San Diego Chargers
Things don't seem to be getting much better for the San Diego Chargers following a disappointing 4-12 campaign in 2015 (their worst season in over a decade). To try and right the ship, they did sign a speedy receiver in Travis Benjamin and re-signed longtime Charger Antonio Gates. However, they let one of the blocks of the franchise, Eric Weddle, walk away in free agency and join the Baltimore Ravens, which might hurt them more than they think.
In the future, San Diego does have a the No. 3 overall pick in the draft. They will probably look to upgrade an offensive line that didn't help their futile run game last season. They could also look for a pass rusher with that pick, as they struggled to get sacks last season, too. Whatever happens throughout rest of the offseason in San Diego, they appear to be several pieces away from realistically competing in the AFC West. At least the city kept the team, though.
3. Denver Broncos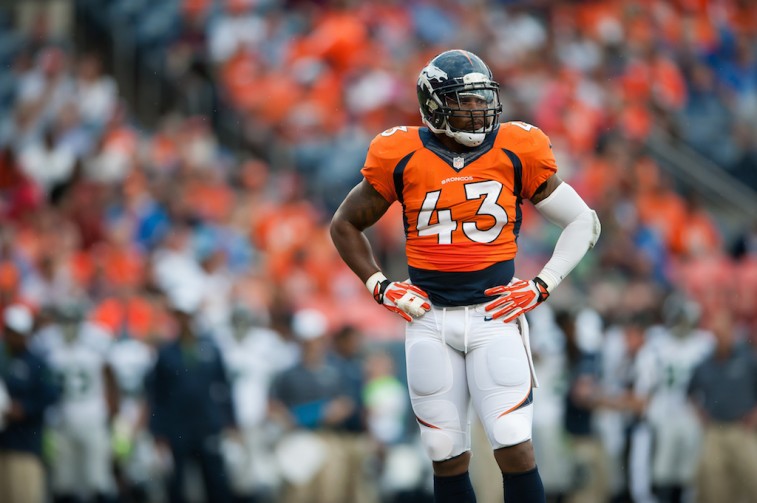 The main reason the Broncos land at No. 3 in these rankings isn't because they lost key defenders in Malik Jackson and Danny Trevathan in free agency. Denver was dominant on defense last season and with young guys ready to step up on their defensive line, Von Miller and DeMarcus Ware still in town, and a vaunted secondary still in play, there's no reason they can't be dominant again in 2016.
However, without a legitimately viable option at quarterback at this point (thanks, Brock Osweiler), the outlook for this team's offense is murky at best. Yes, they traded for Mark Sanchez, who did some things in the league. However, the Broncos can't be comfortable with the Philadelphia Eagles' afterthought leading the way.
They'll likely look to make another trade for a signal caller before too long or turn to the draft for a QB. Retaining running back C.J. Anderson was big (so was the addition of some help on the offensive line), but Denver has some work to do before they will be ready to defend their championship next season.
2. Oakland Raiders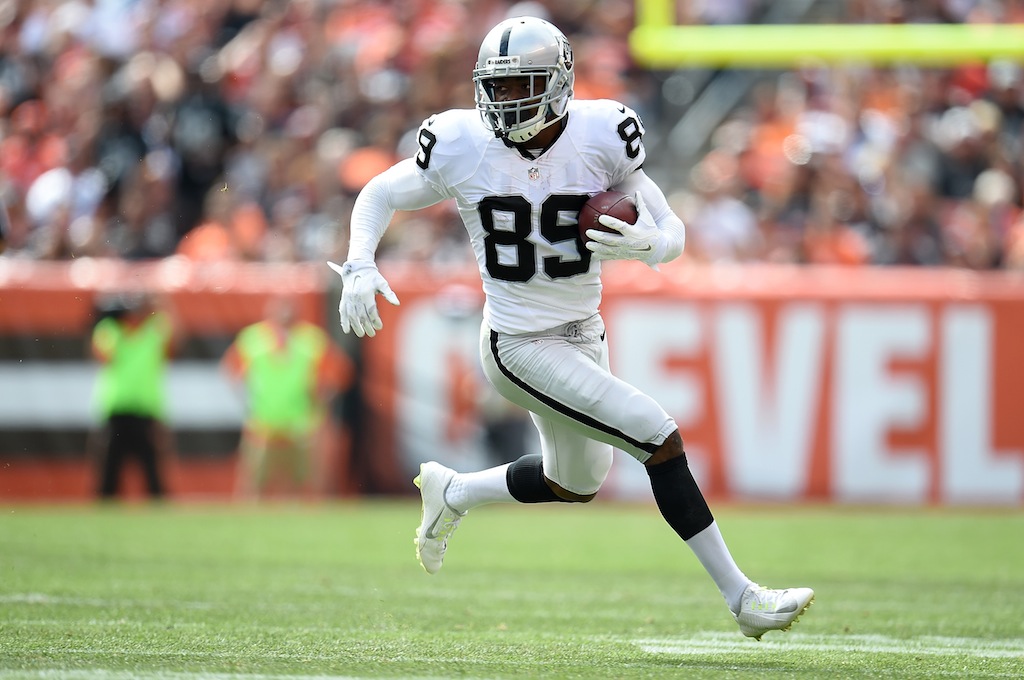 Last season, the Raiders proved that they are a team on the rise, with a 7-9 campaign (one of their best marks since 2002). During this offseason, Oakland has continued to make strides by bringing in key players who could put them over the edge and into the postseason in 2016. Among those acquisitions are linebacker Bruce Irvin, corner Sean Smith, and lineman Kelechi Osemele.
Irvin should do wonders alongside stud pass rusher Kahlil Mack while Smith can help a Raiders' pass defense that was ranked near the bottom of the league a season ago. Osemele proves to be a solid guard and will only help Derek Carr, Amari Cooper, and the Raiders' core of young offensive talent. The culture is changing in Oakland. It would be somewhat of a surprise to see them at the top of the AFC West next season, but they may be able to challenge the others for that position.
1. Kansas City Chiefs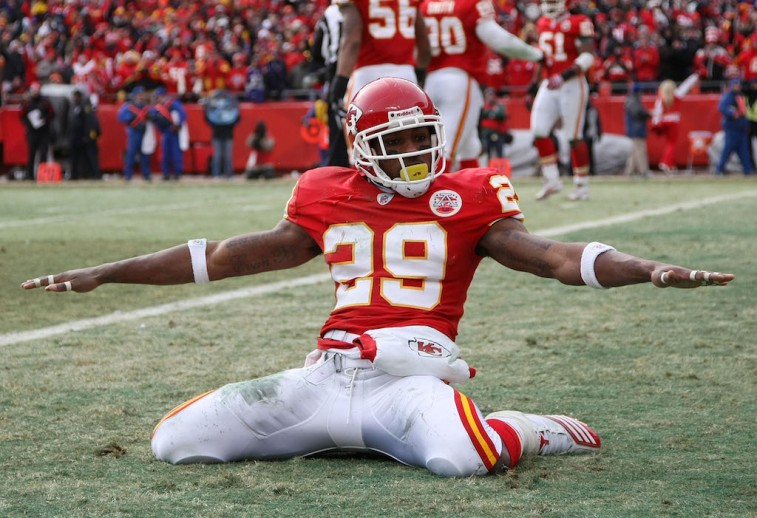 After an 11-5 season that saw them win their first playoff game in decades last season, the Kansas City Chiefs appear to be the class of the AFC West entering next season — right now, at least. They haven't made a bunch of spotlight signings this offseason, but with the players they've retained, the Chiefs are set to be just as good or better in 2016.
Re-signing of longtime Chief Tamba Hali and franchising the heart and soul of the defense in Eric Berry made sense. Those two will contribute to a defense that was excellent last season and that already has great players in Derrick Johnson and Justin Houston. On offense, Jamal Charles will return from injury, which will only help Alex Smith, Jeremy Maclin, Travis Kelce, and company on that side of the ball. Since Andy Reid came to town in 2013, he is building something in Kansas City. It could all come together in 2016.
Statistics courtesy of ESPN.com and Pro-Football-Reference.com.