NFL: Is This Matt Forte's Last Season With the Bears?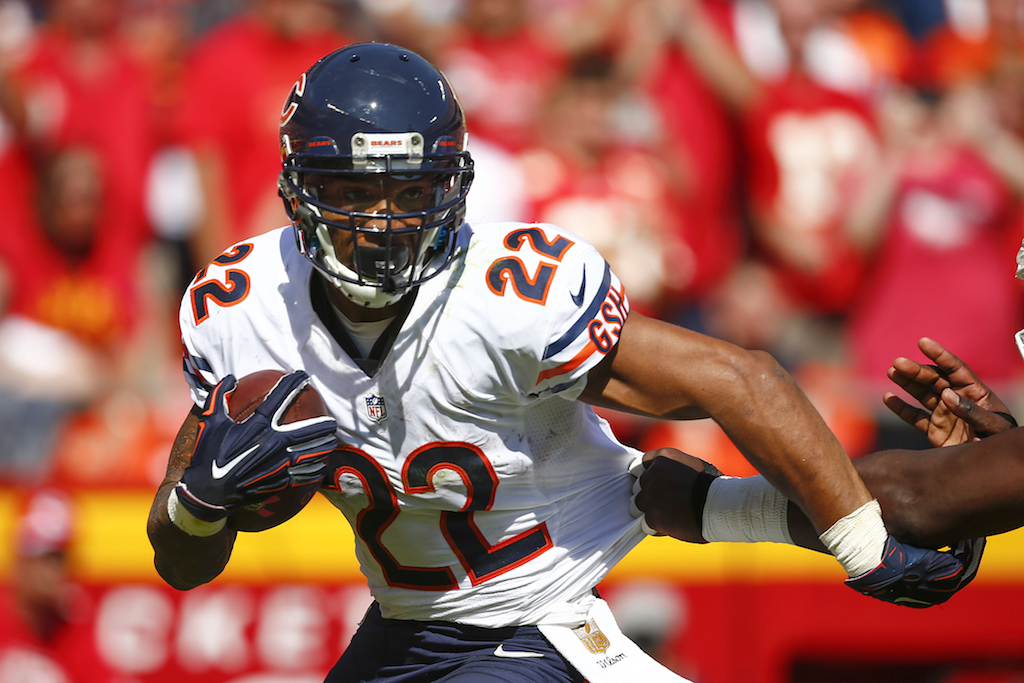 You could put forth a pretty solid argument that Matt Forte will go down as the third greatest running back in Chicago Bears history, behind Walter Payton and Gale Sayers. Forte has certainly earned his place in Bears lore, playing in 114 games to date; ranking third in rushing yards per game (minimum of 60 games played) behind the aforementioned Hall of Famers; fourth in rushing touchdowns behind Payton, Neil Anderson, and Rick Casares; and second in total rushing yards behind only Payton.
But these days, the future in Chicago isn't so certain for Forte. The Bears used a fourth round draft pick on Michigan State running back Jeremy Langford this last offseason and some have dubbed him the running back of the future. Forte still entered the season as the clear starter — and with good reason as he's still a very productive back — but with his contract up at the end of the season and the Bears not expected to contend this year, it wasn't all that clear if he'd finish the season as the starter.
Forte came out strong in Week 1 against the Green Bay Packers, posting 141 rushing yards and a touchdown. But Forte's overall numbers in seven games are a bit skewed by that first game. In his last five games, he averaged just 69 rushing yards, 30 receiving yards, and 3.57 yards-per-carry. To complicate things further, he sprained his MCL in a loss to the Minnesota Vikings on November 1.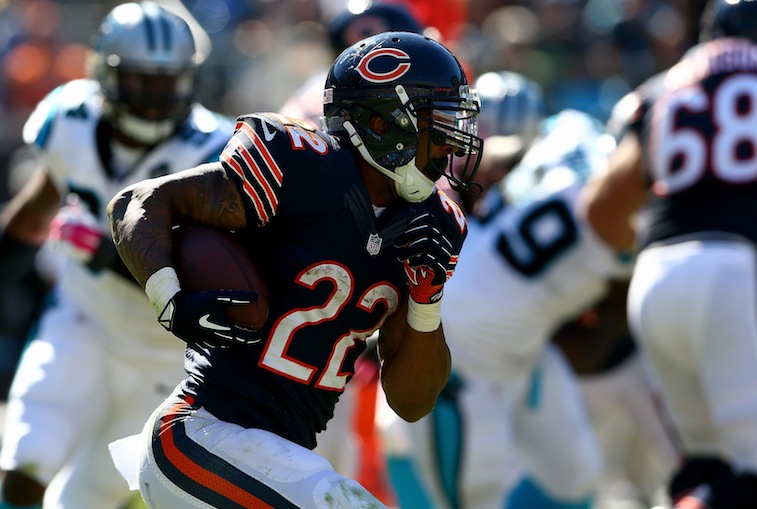 Forte's sprain necessitated Langford coming into the game, and he finished with 46 rushing yards on 12 carries. But with a week of preparation under his belt, Langford put together a strong effort against the Chargers the next week, combining for 142 total yards and a touchdown. And just this last Sunday, Langford had his best professional game to date with 182 total yards and two touchdowns.
Forte is still questionable for the Bears' next game against the Denver Broncos on Sunday, so it will likely be Langford again taking the majority of the carries with the capable Ka'Deem Carey taking a series here and there to give him a break.
Once Forte is available to return, it's hard to see him sliding back in as the every-down back that he has been for the majority of his career. A situation where Forte and Langford share the running duties is probably the best situation for the Bears right now with Forte getting ever-so-close to 30 years old, which is pretty much the magic number for the end of the star running back. If the Bears are serious about winning games, they can't ignore Langford's talent and fresh legs to appease an aging franchise icon.
It's still technically possible — depending on what happens over the next couple weeks against the Broncos and Packers — that the Bears could grab a playoff spot with a month to go in the season. With new Bears head coach John Fox having no personal ties to any players on the roster, it stands to reason that whichever running back produces will be the one that gets the carries, never mind Forte's stature within the organization, with his teammates in the locker room, with the fans, and on the franchise all-time list.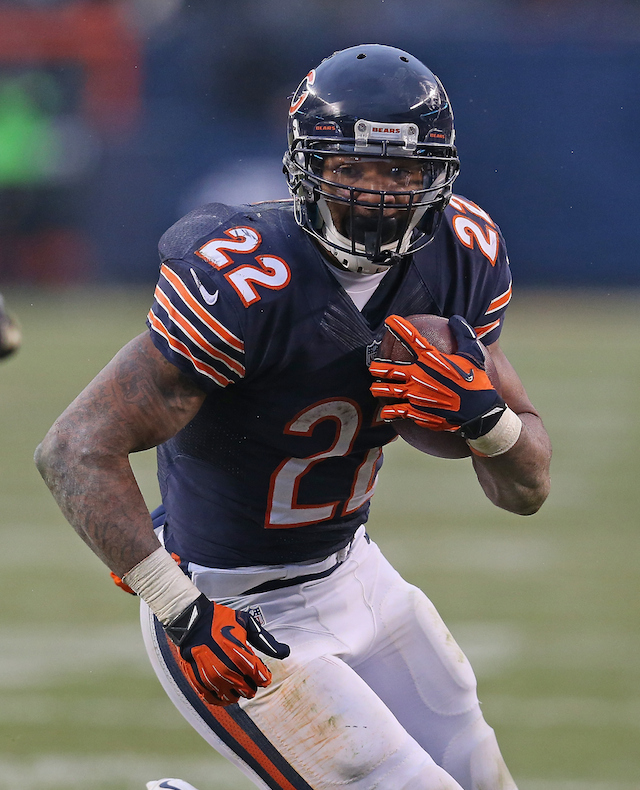 If Langford continues to show that he can be a starting running back in the NFL, it seems like nearly a sure thing that this will be Matt Forte's last season with the Bears. If that is the case, then he has nothing to be ashamed of regarding his time in Chicago. He had two Pro-Bowl selections, played in one NFC Championship game, led the team in rushing every year of his career (so far), and — in the obscure stat category — is currently second all-time in two-point conversions with six.
It might be awkward, considering it's a situation that Forte isn't used to in his Bears career, but it looks like he's headed for a gradually diminished role with the 2015 Bears. Even once he is healthy, he's not a sure bet to be the featured running back. But on the bright side of things, at least Forte's Bears career looks like it will wind down gracefully, with a passing of the torch to the next generation.
That's a lot more than you can say for the many players who stick around long enough to become overpaid under-performers who are reviled by their hometown fans. At least Bears fans will be able to remember Forte for who he is: one of the best to wear orange and blue at Soldier Field.
Follow Ryan on Twitter @RyanDavisMLB
Statistics courtesy of NFL.com and Pro-Football-Reference.com.