NFL: Is Tony Romo a Legitimate MVP Candidate?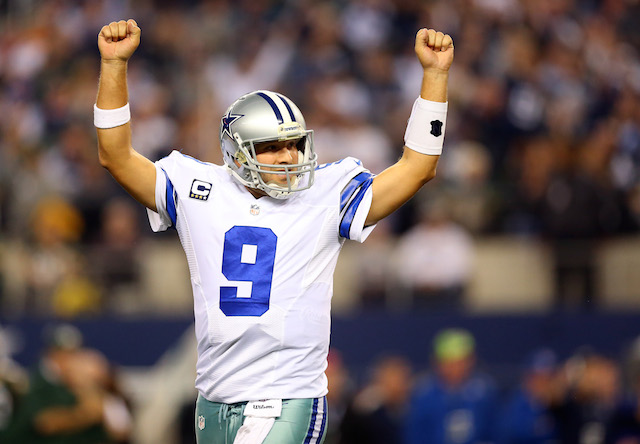 Dallas Cowboys' quarterback Tony Romo might be the most scrutinized player in all of professional sports. In 2014, he has had his best season as a pro and has played himself squarely into the NFL MVP discussion. While he has undoubtedly benefited from the Cowboys' impressive rushing attack that keeps opposing defenses off balance, there is no denying that Romo has improved by leaps and bounds in 2014.
The Cowboys' 42-7 win against the Indianapolis Colts on Sunday clinched their first division title and playoff appearance since 2009. A lot of their success can be attributed to the maturation of Romo as a quarterback. He has gone from being a guy who was best known for having his worst games in his team's biggest games, to a guy who has led the Cowboys to big game wins behind his clutch performances. In a league where guys like Aaron Rodgers, Peyton Manning, and Tom Brady put up huge numbers en route to winning a lot of games, it would be easy to dismiss Romo as a viable MVP candidate.
All statistics courtesy of Pro-Football-Reference.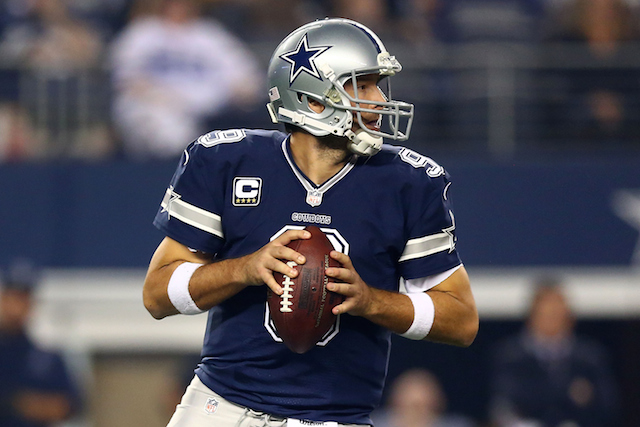 It was looking like Green Bay Packers' quarterback Aaron Rodgers was going to run away with the 2014 NFL MVP award. That was until Rodgers laid an egg in the Packers' loss to the Buffalo Bills in Week 15. His performance in that game opened the door for Tony Romo to make a serious run at the prestigious honor.
Here is a look at Romo's 2014 major quarterback statistics:
11-4 overall record
114.4 quarterback rating (1st in the NFL)
32 touchdown passes (5th in the NFL)
8.49 yards per attempt (1st in the NFL)
70.3% completion rate (1st in the NFL)
4 game-winning drives (2nd in the NFL)
4:1 touchdown to interception ratio
Additionally, ESPN recently reported that Romo's Total QBR rating in the second half of games is 11.6 points higher than the next closest quarterback in the league.
While Rodgers remains the favorite to take home MVP honors this season, there is no doubting that Romo's play has made him a serious contender for the award as well. In fact, Romo may be the only player that may be able to keep Rodgers from winning the second MVP award of his career.