NFL: Jalen Ramsey Makes Surprising Promise to Rams
Star cornerback Jalen Ramsey finally got a resolution to his situation with the Jacksonville Jaguars after he was traded to the Los Angeles Rams earlier this week. It has provided him a fresh new opportunity to get his career back on track with potentially his next long-term home in the NFL. Before the move, Ramsey had made one major decision regarding his future. 
Rams acquire Jalen Ramsey
The Rams have hit a bit of a rut over the past few weeks after dropping three straight games that have pushed them clear out of the top spot in the NFC West.
It also led to them making a spew of trades that included moving Marcus Peters to the Baltimore Ravens and ultimately setting the stage for the team to land Ramsey in a blockbuster deal. Ramsey is now set to headline Los Angeles' cornerback group while being one of their primary pieces of their secondary.
Los Angeles needed more help to their defensive back group after Aqib Talib and John Johnson were both placed on the injured reserve list earlier this week. The decision to trade Peters to the Ravens made that an even more glaring need to be addressed.
Jalen Ramsey's promise to the Rams
One of the primary pushing points for Ramsey's internal issues with the Jaguars was centered on his desire to work out a long-term extension with the franchise despite having two years left on his rookie deal.
Since the move was made, Rams general manager Les Snead has voiced that is something that will be handled at the appropriate time. It appears Ramsey has agreed to make that process easier, as he reportedly told the team that he wouldn't hold out if the two sides didn't agree to a new deal by next offseason, according to Adam Schefter of ESPN.
Ramsey promised the Rams that even if the sides do not agree to a long-term deal this offseason, he will not hold out next season in the last year of his contract, league sources told ESPN.

At the same time, Ramsey also made it clear that if the Rams were to place the franchise tag on him once his contract expires following the 2021 season, then all bets are off. It's an agreement with some reasonable conditions that give the Rams plenty of time to work things out.
Rams and Jalen Ramsey focused on 2019 season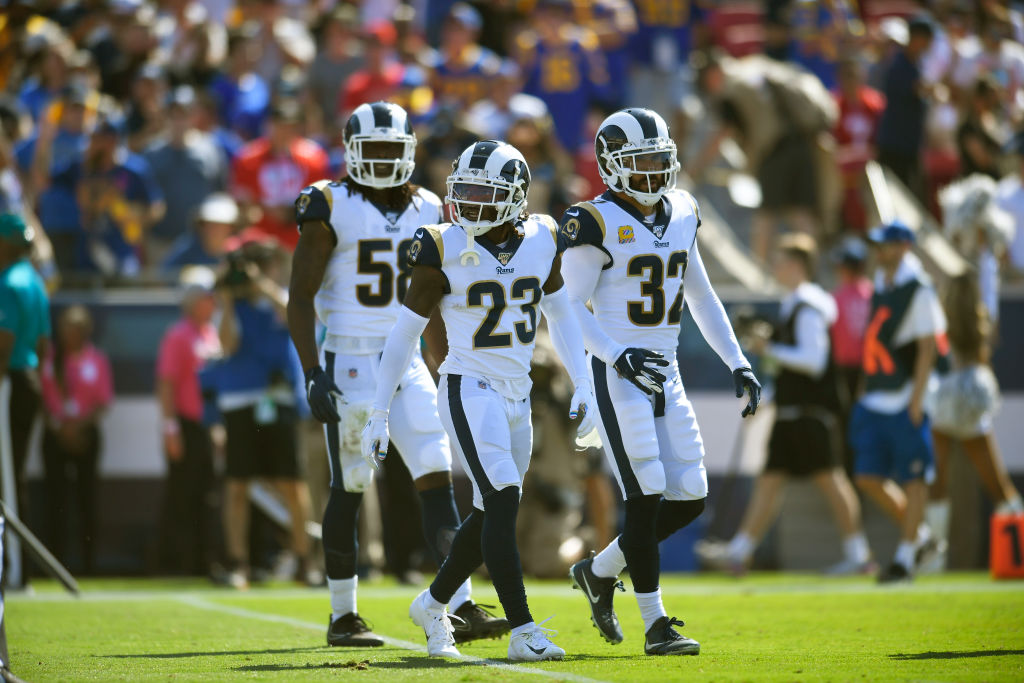 The addition of Ramsey is a significant boost to the Rams defense that could play a pivotal part in helping turn their season around.
Los Angeles entered the 2019 campaign with high aspirations of getting back to the Super Bowl after falling short last February against the New England Patriots. It has been a bumpy last few weeks with a chance to get back on track in Week 7 against another struggling team in the Atlanta Falcons.
The Rams have a bit of a hill to climb to get back to competing for the NFC West division title, with the San Francisco 49ers holding a three-game edge over them following the Week 6 beatdown. There is still much of the regular season left to be played along with another matchup against both the 49ers and Seattle Seahawks that could see things potentially tilt back into their favor. 
It marks the first rough patch under head coach Sean McVay, which could be a true test to see what the Rams are made of with their playoff hopes already in play. Only time will tell if they can get back on track.