NFL: Is Jalen Ramsey Planning His Exit from the Jacksonville Jaguars?
Not long after Jalen Ramsey showed up to training camp in an armored truck, the Jacksonville Jaguars cornerback discussed playing for other teams when his contract expires. He mentioned playing for the Tennessee Titans (his hometown team) or the Oakland Raiders. Since he was drafted three years ago, Ramsey has been one of the best cornerbacks in the league. However, it appears that the Jaguars aren't in a rush to give him a contract extension. There were also rumors last year that the Jaguars were thinking about trading Ramsey.

It appears there are some problems between the team and the player. Is Ramsey looking to get out of Jacksonville because he doesn't like the team? Or this nothing more than a contract dispute?

Ramsey's contract status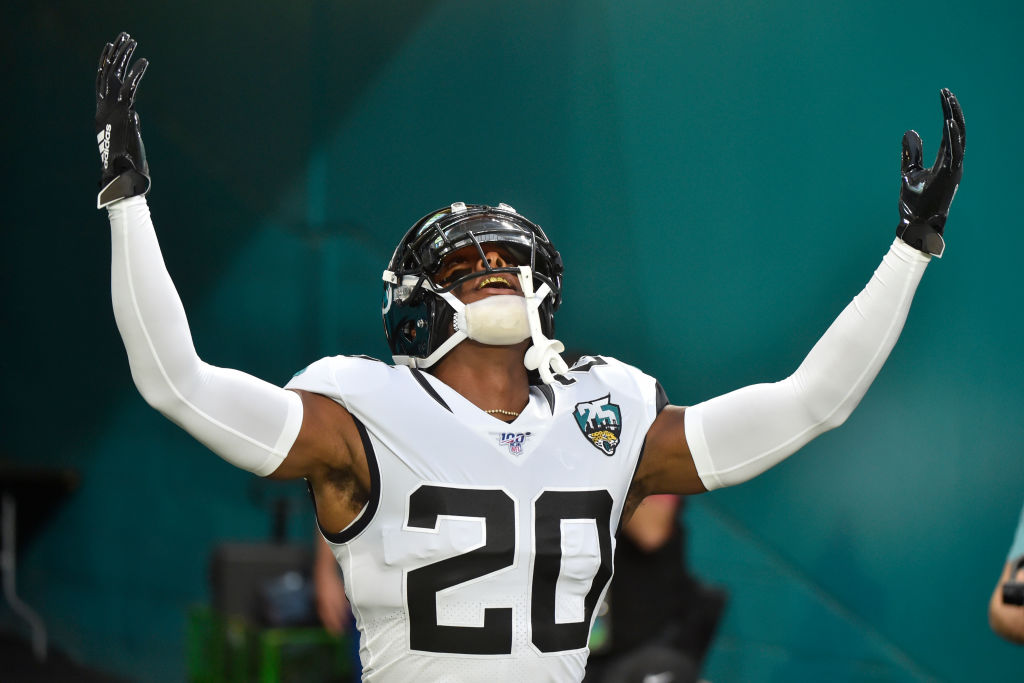 Jalen Ramsey is under contract for the next two years. The Jaguars could use the franchise tag for two more years after that. They could tag him for another year after that, but it's extremely unlikely. The rules would force the Jaguars to pay Ramsey around $30-40 million for that year.

Since Ramsey is only 24, the Jaguars could keep Ramsey through most of his prime without signing him to a long-term deal. He would be under team control until spring 2023. If the Jaguars used the franchise tag, Ramsey would have to force a trade to get a new contract. Because of Ramsey's outspoken nature, using the franchise tag would lead to a public battle between the player and the team.

Will the Jaguars resign Jalen Ramsey?
Ramsey wants to be the highest-paid cornerback in the league. However, the Jaguars may not want to pay him. There is a belief that his play declined last year, though it's not universal. Also, Jaguars' executive Tom Coughlin is a no-nonsense guy whose style clashes with Ramsey's brash and outspoken demeanor.

Because of those issues, no one knows that the Jaguars will do. They may trade Ramsey next year, franchise him once his contract expires, or sign him to the extension he is looking for.

What is Ramsey's goal?
It appears Jalen Ramsey is trying to get the Jaguars to pay him. For Ramsey, getting a long-term contract is imperative. Because the league sets rookie contracts, Ramsey couldn't negotiate a better deal even though he was the fifth overall pick in the draft. This next contract will probably be the largest contract of Ramsey's career. His value isn't going to be much higher than it is right now. The next contract will take him through his prime.

Ramsey has made it clear that he wants the security of a long-term contract. He is one of the most outspoken players in the league. When he wants something, he isn't afraid to say it. Starting this summer, when third-year players can renegotiate their rookie deals, Ramsey started making a ton of noise about getting a huge contract extension. From media statements to twitter posts about other defensive players getting paid, Ramsey has made his position loud and clear.

Ramsey showed up to training camp in an armored car. He told the media that he has outplayed his contract and should get a raise. The common theme of his quotes is to get the contract extension that he thinks he deserves. His statements about playing for the Raiders or Titans were part of a larger discussion about him getting paid.

Based on Ramsey's public statements, it seems like he is trying to get paid. As long as the Jaguars give him a deal at the top of the market, Ramsey will stay in Jacksonville. If the franchise tries to lowball him or franchise tag him, Ramsey will look for a huge payday from another team.