NFL: Jalen Ramsey Trade Puts the LA Rams in Super Bowl or Bust Mode
Less than an hour after we published a piece on how the Los Angeles Rams should target Jalen Ramsey in a trade with the cap space that they freed up from trading Marcus Peters, the trade for the disgruntled Jacksonville Jaguars cornerback was made official. This series of moves gives the Rams a significant upgrade to their secondary, but it also significantly hampers their future and shows that the team is all-in on winning now.
Mortgaging the future for gains in the present
To acquire Jalen Ramsey, the Los Angeles Rams gave up their first-round picks in both 2020 and 2021 as well as their fourth-round pick in 2021, per ESPN's Adam Schefter.
From a football perspective, swapping Marcus Peters (who was traded to the Baltimore Ravens in exchange for linebacker Kenny Young and an undisclosed 2020 draft pick) for Jalen Ramsey is a clear upgrade. While Peters is a two-time Pro Bowler and a former All-Pro back in 2016, he had his share of struggles in his time with the Rams. Ramsey, meanwhile, might be the best cornerback in the NFL; this Rams defense that has allowed 35 points per game over its last three games just got a whole lot tougher.
But at what cost? The Rams have traded away their first-round pick in each of the last three NFL Drafts, and now they just did so for the next two as well.
It's going to be tough for the Rams to keep Jalen Ramsey long-term
Even before the Jalen Ramsey trade, the Los Angeles Rams had major salary cap issues. This season, they have Aaron Donald at a cap hit of $17.1 million, Brandin Cooks at a cap hit of $15.3 million, Jared Goff at $10.6 million, and Todd Gurley at $9.2 million.
All four of these cap hits go up significantly in 2020. The Rams' unwise decision to extend Jared Goff early is going to cost them a cap hit of $36 million next season. Donald goes up to $25 million, Gurley goes up to $17.3 million, and Cooks goes up to $16.8 million. All four players are signed through at least 2023, and with plenty of guaranteed money in their contracts, it would be hard to get out of any of these deals.
Now add Jalen Ramsey to the mix, who is affordable this season with a $2.4 million salary cap. But that number will jump up to $13.7 million in 2020 before Ramsey becomes a free agent in 2021.
How are the Rams going to fit all of these players under the salary cap next year, while also filling out the rest of their roster? And seeing as Los Angeles gave up two first-rounders for Ramsey, they must see him as a long-term investment. How can they make that work, when he will likely command a salary that makes him one of the highest-paid cornerbacks in the game?
It's Super Bowl or bust for the Rams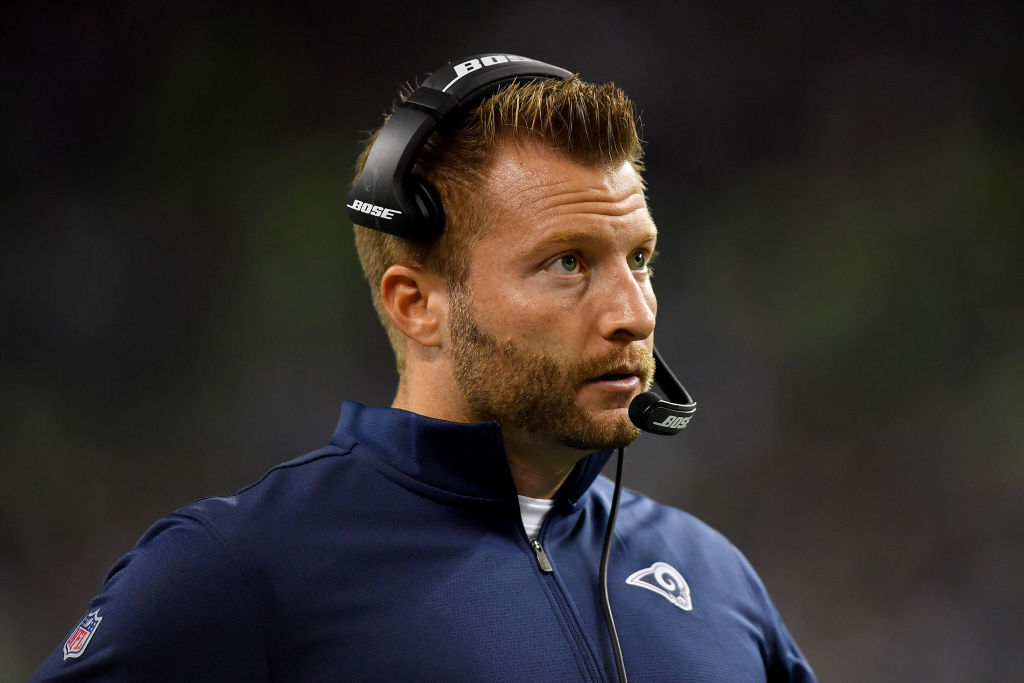 The Rams are all-in. They've got some major salary cap issues ahead of them, and there are going to need to be some serious cuts made to the roster. And those holes won't be filled by cost-controlled first-round draft picks because Los Angeles has traded those away.
If Los Angeles wins the Super Bowl in 2019, this gamble will pay off. But if they don't, it's going to be awfully hard to build any depth around this core in the coming years.
At only 3-3 on the season and sitting in third place in the NFC West, the Rams aren't even a lock to make the playoffs. But they clearly believe in-house that they've got the chance to win it all.