NFL: Kirk Cousins Responds to Adam Thielen's Criticism
The Minnesota Vikings are off to a rough start this season, currently sitting at the bottom of the NFC North standings through the first month. This has led to frustration being vented from star wide receiver Adam Thielen concerning his displeasure with how the offense having a lack of a true passing game with Kirk Cousins, which has brought forth questions about his future. It didn't take long for Cousins to respond to Thielen's strong comments.
Vikings' slow start to 2019 season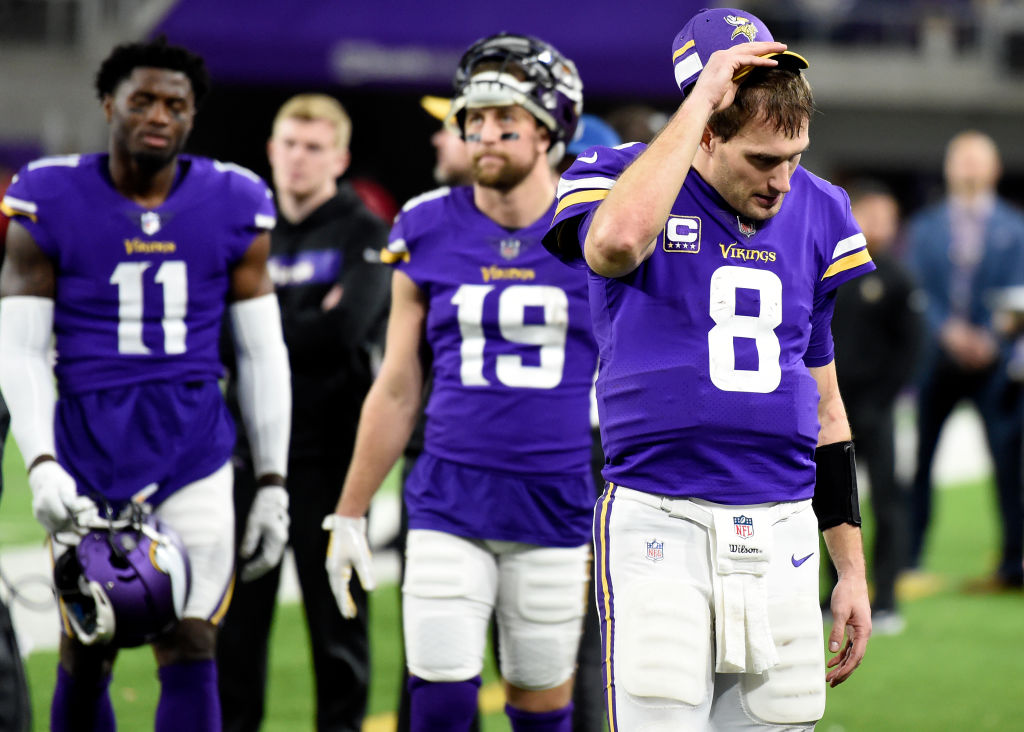 The Vikings entered the season with plenty of optimism and motivation to push past their shortcomings in 2018, where they fell well short of reaching the playoffs.
The front office brought back much of the same roster that has maintained the franchise's high level of expectations of being able to compete for much more than just the playoffs. However, the Vikings have struggled to find consistency out the gate to the 2019 season, having split their first four games, including dropping their first two games on the road.
This start has underlined their lackluster play offensively, which was certainly the case against the Chicago Bears' dominant defense being limited to just six points in a disappointing 16-6 loss on the road. More importantly, it has also led to frustration being aired out publicly.
Adam Thielen airs frustration, Kirk Cousins apologizes
Following Sunday's loss, Thielen was the most prominent voice in the locker room, discussing his displeasure with how the offense is being operated with what he believed to be a one-dimensional game plan, according to Chad Graff of The Athletic.
"At some point, you're not going to be able to run the ball for 180 yards, even with the best running back in the NFL. That's when you have to be able to throw the ball…You have to be able to hit the deep balls."
There isn't any ill-intention with Thielen's comments, but it's clear that he feels that there is no emphasis on the passing game that has not utilized him or fellow star wide receiver Stefon Diggs' big-play ability. Diggs has struggled to get any type of footing this year as he has 13 catches for 209 receiving yards and a touchdown.
It didn't take long for this to make its way back around to Cousins as he voiced on Tuesday during his weekly interview with WFAN that he has to do a better job of making the right reads and throws. (h/t Chris Tomasson of St. Paul Pioneer Press)
"I really want to apologize to [Thielen] because there's too many opportunities where we could have hit him on Sunday…Adam's not just a really good player or one of the best players on the Vikings, he's one of the best players in the NFL, one of the best players in the world, period, regardless of position. And so we want to, we need to, I need to get him more opportunities. Get him the football."
This sets the table for what could be an adjustment point for the Vikings moving forward.
Changes in Vikings' offense ahead?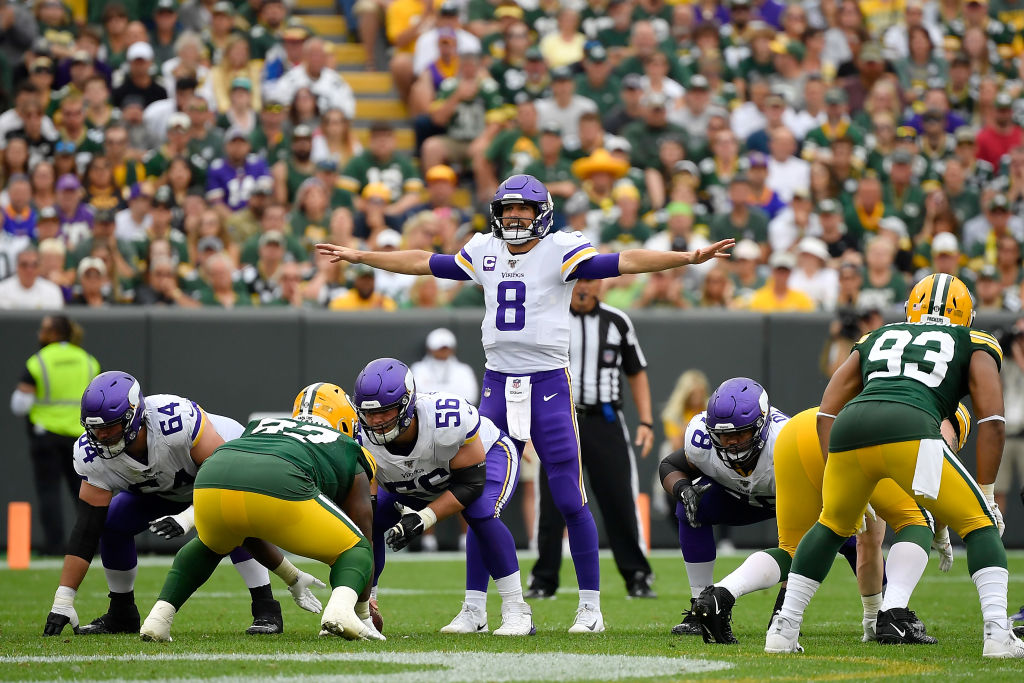 Minnesota is nowhere near the start to the season that they had expected to be through the first four games, but there is still plenty of time for them to turn things around.
There is a strong positive from the stellar play of third-year running back Dalvin Cook, who is finally healthy playing up to his potential as one of the league's most productive players. Cook is currently second in the league with 410 rushing yards along with five touchdowns while hauling in 15 catches for 114 receiving yards.
What Thielen's comments may do is bring a bigger emphasis back to the passing game with Cousins throwing the ball at a higher volume to utilize one of the league's best receiving duos. If the Vikings hope to make a strong push towards the playoffs, they will need their offense to be one of the most productive units in the league.
Ultimately, only time will tell if this is a wake-up call for Cousins and the offense.