NFL Legend Terry Bradshaw Confidently Outlined How the Cowboys Can Clinch a Super Bowl Berth Before Thanksgiving
Excusing their Week 9 blip against the Denver Broncos, the Dallas Cowboys look like one of the best teams in the NFL at the moment. They're 7-2 after nine games, and they've already beaten top opponents like the New England Patriots and Los Angeles Chargers. While there's still a whole lot of season left to be played, NFL legend Terry Bradshaw is already jumping the gun on naming Dallas Super Bowl favorites.
Set to take on the Kansas City Chiefs in Week 11, Bradshaw is claiming a win over Patrick Mahomes and company would lock the Cowboys into a Super Bowl berth.
Terry Bradshaw claims the Cowboys are 1 win away from a Super Bowl berth
While Mahomes and the Chiefs haven't gotten off to the prettiest of starts this season, they still possess a pretty special aura to them. After all, they're made the Super Bowl in back-to-back years, and Mahomes can rattle off 400-plus passing yards on any given Sunday.
Despite their early struggles to begin 2021, the Chiefs are still viewed as one of the favorites to come out of the AFC by the time the postseason rolls around. This makes their Week 11 matchup against the Cowboys pretty eventful. It's an opportunity for Dak Prescott and company to prove their worth as top-tier contenders.
According to NFL legend Terry Bradshaw, a win over the Chiefs would cement the Cowboys as NFC favorites, despite it only being November.
"Dallas needs to go into Kansas City and dominate the Chiefs," Bradshaw said. "Do that; then you're going to see Dallas in the Super Bowl. Alright, I said it, right here."
The Cowboys are undoubtedly emerging as Super Bowl favorites
A Week 11 win (albeit a significant one) wouldn't guarantee the Cowboys a spot in the Super Bowl (for obvious reasons). However, Bradshaw's overarching point of it being an important matchup for the Cowboys rings true.
The Chiefs are coming off a massive Week 10 win over the New York Giants and are looking to prove their value to the rest of the NFL just the same. They're playing at home with a chip on their shoulders. This won't be an easy game for the Cowboys.
With that said, if Prescott and the Cowboys march into Kansas City and secure the win, it will be quite the statement to the rest of the NFL. It'd be near impossible to ignore Dallas if they improve to 8-2 on the season with a win on the road.
Terry Bradshaw foolishly believes Dak Prescott is better than Patrick Mahomes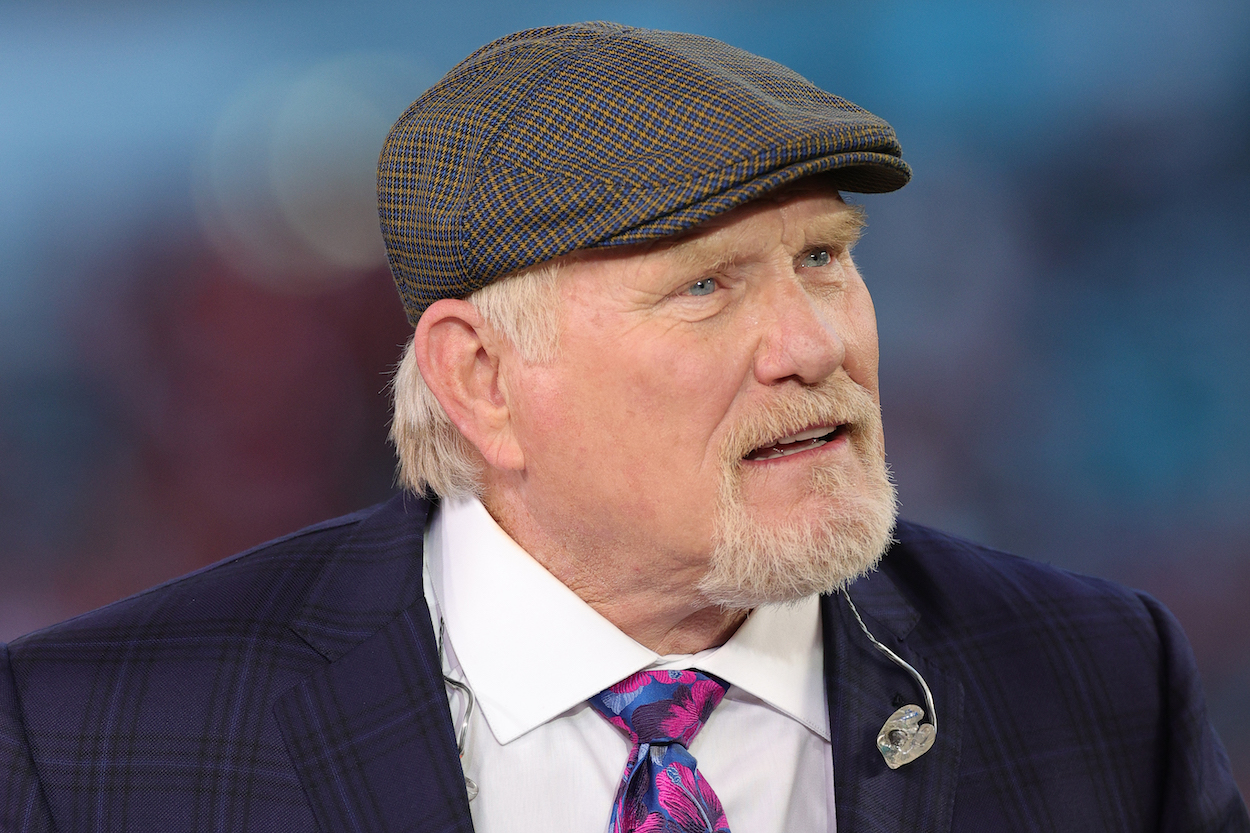 While Bradshaw is correct in saying Week 11 is an ample statement opportunity for Dallas, his follow-up comment highlighting why the Cowboys should be viewed as favorites rings a tad hollow. He went as far as to say Prescott is better than Mahomes.
"They have a better quarterback," Bradshaw said. "I think their quarterback is as good as or better than Mahomes."
Prescott is playing the best football all of his NFL career this year, and Mahomes' turnover issues are worrying. However, Prescott has to outplay Mahomes for another few seasons before that conversation can be realistically entertained. Mahomes is a former league MVP and Super Bowl champion for a reason.
Like Sportscasting on Facebook. Follow us on Twitter @sportscasting19.