NFL: 5 Big-Name Players Who Have Become a Liability to Their Team
Calling a player in the National Football League a liability can mean several different things. It can be related to health issues, off the field problems, substance abuse concerns, declining performance on the field, or financial issues. One thing that players in each of the aforementioned situations have in common, though, is that they all put their respective franchises at a disadvantage.
With the 2016 NFL regular season quickly approaching, we have put together a list of five notable players who have become liabilities to their current teams. You'll notice that our list consists solely of players who have either seen their on-field performance decline, or they have a contract that puts severe financial constraints on their team's front office. Now, without further adieu, here's what we came up with.
1. Joe Flacco, QB, Baltimore Ravens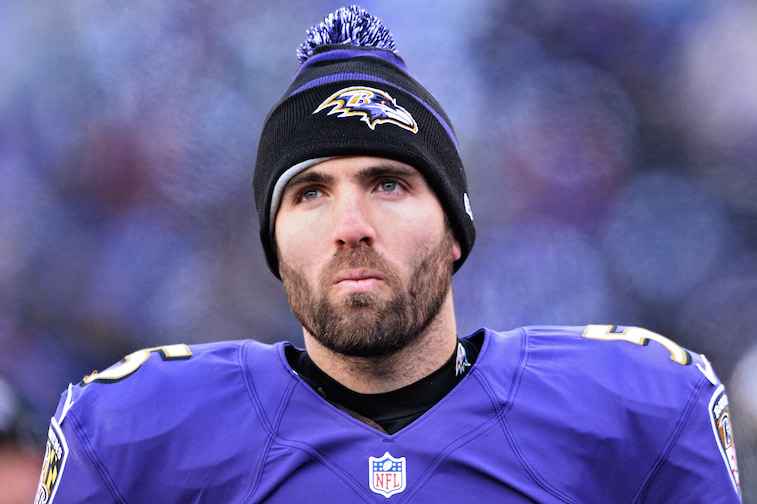 PFF Grade: 68.5
PFF Position Rank: 24
2016 Salary Cap Hit: $22.55 million
Joe Flacco may have led the Ravens to a Super Bowl title following the 2012 season, but in the years since, the former Delaware quarterback has turned into a major liability for the only team he has played with during his eight-year NFL career. Flacco has proven time and time again that his outstanding play during the 2012 postseason was a fluke, and that in reality, he is an average (at best) NFL quarterback. And then when you factor in his massive contract, you have a player that has totally handcuffed his team.
2. Russell Wilson, QB, Seattle Seahawks
PFF Grade: 85.5
PFF Position Rank: 6
2016 Salary Cap Hit: $18.542 million
Russell Wilson's inclusion on this list is mostly financially driven and not really meant to be a knock on him as a player. However, with that being said, as one of highest-paid players in the league the pressure is on him to perform at a level that would justify such a distinction.
While he made major strides in his development in 2015, we still aren't totally confident that he can carry the Seahawks to another Super Bowl title without a dominant rushing attack and an elite defense to fall back on. With the hard salary cap that is in place in today's NFL, Wilson's huge contract will make it extremely difficult for the Seahawks to keep their historically great defense in tact for very much longer.
3. Darrelle Revis, CB, New York Jets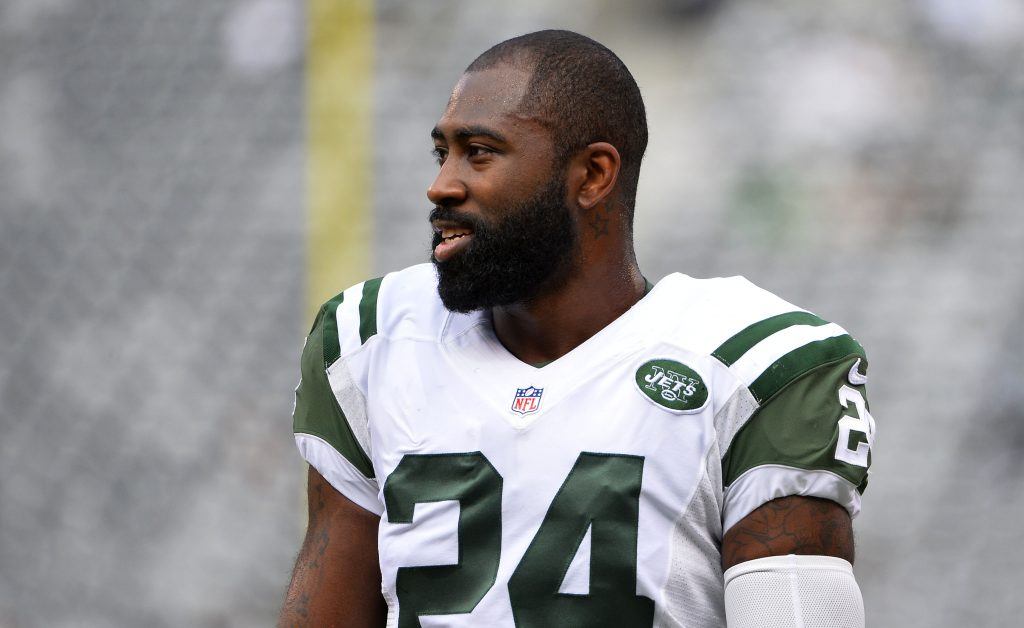 PFF Grade: 79.4
PFF Position Rank: 30
2016 Salary Cap Hit: $17.00 million
While it's true that there is a spot at the Pro Football Hall of Fame in Canton, Ohio waiting for Darrelle Revis shortly after he decides to retire from the NFL, the five-time first-team All-Pro has become a liability for the New York Jets. He can undoubtedly still play at a high level, but there is no denying that his play wasn't up to Revis-standards in 2015.
On top of that, he has the highest salary cap hit in the league among cornerbacks, which is something that isn't exactly helping the Jets find the space to sign quarterback Ryan Fitzpatrick and defensive end Muhammad Wilkerson. Knowing this, we eventually expect to see Revis re-work his current contract.
4. Lawrence Timmons, LB, Pittsburgh Steelers
PFF Grade: 37.9
PFF Position Rank: 87
2016 Salary Cap Hit: $15,131,250
Not only has Timmons' play gone downhill in the last couple of years, but he also has one of the worst contracts in the league. If you don't believe us, just consider the fact that in 2016, Timmons will have a higher salary cap hit than every other inside linebacker in the National Football League. When you combine that with him grading out as the 87th-best inside linebacker in the league in 2015, you have a player who is a major liability to his team.
5. Drew Brees, QB, New Orleans Saints
PFF Grade: 87.6
PFF Position Rank: 4
2016 Salary Cap Hit: $30.00 million
Drew Brees made this list solely for financial reasons. The 37-year-old quarterback showed that he can still play at an elite level in 2016, and we fully expect that to continue into 2016. Nonetheless, his $30 million salary cap hit, which accounts for just under 20% of the Saints' total salary cap space, is just flat out ridiculous.
In fact, Brees' contract severely limits what the Saints can do in free agency and on the trade market. When it comes down to it, he has nobody but himself to thank for the fact that the Saints can't rebuild their roster, specifically their defense, due to their ongoing salary cap issues.
Statistics courtesy of Pro-Football-Reference. Contract data courtesy of Spotrac. Player grades and rankings courtesy of Pro Football Focus.