NFL: Major Update on Saquon Barkley's Status For Week 6 vs. Patriots
Throughout the last couple of weeks, New York Giants star running back Saquon Barkley has continued to make an astoundingly quick recovery from a high-ankle sprain. That has put him well ahead of the expected 4-to-8 week time frame, which has opened up the possibility of taking the field against the New England Patriots on Thursday night. There is now another update on that front concerning his availability for the contest.
Saquon Barkley's speedy recovery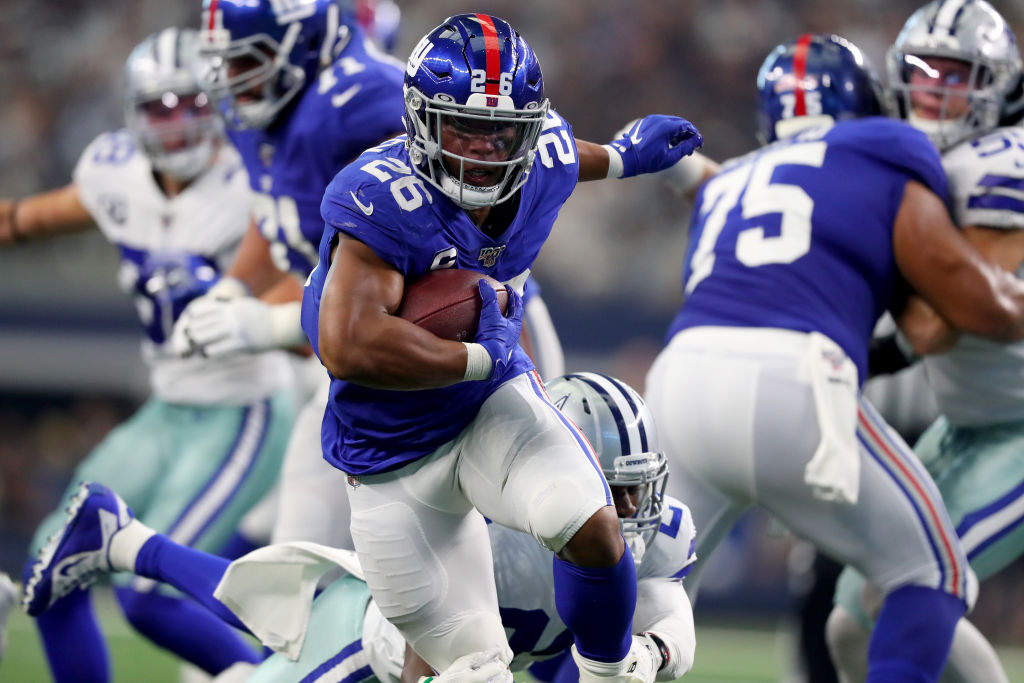 Since suffering a high-ankle sprain against the Tampa Bay Buccaneers in Week 3 action, Barkley has stayed on a steady path toward pushing past the original timetable for his return.
The 22-year-old has made some significant progress in his recovery as he moved out of a walking boot after only a week. It was taken a step further this past week as he was able to partake in on-the-field drills without any noticeable limp or hindrance.
Barkley continued to make notable progress in his rehab as there was also chatter that he could have played against the Minnesota Vikings. That seemingly led to the belief that he could play against the Patriots, but that notion has completely cooled.
Saquon Barkley ruled out against the Patriots
Barkley's ever-increasing workload in his rehab has built a tremendous amount of momentum toward him reaching his target date of Thursday's game against the Patriots.
However, the Giants announced on Wednesday morning that their star running back has been ruled out of the contest. It comes shortly after a report on Tuesday from Jordan Raanan of ESPN that the reigning Offensive Rookie of the Year was "unlikely" to play.
The expectation was that he wouldn't receive medical clearance in time to play in the game. What worked against him was that there was a short window of time to practice to prove that he can handle the physical rigors that come with playing in a game.
He may not be far from getting back onto the field, but he will now have to wait at least one more game.
Giants won't rush Saquon Barkley back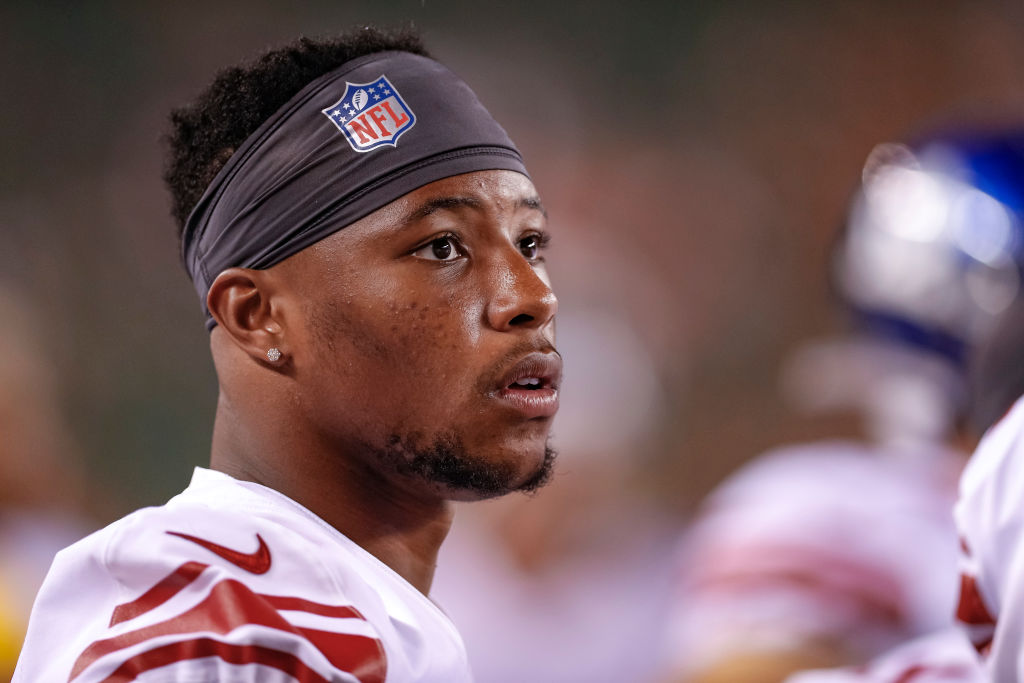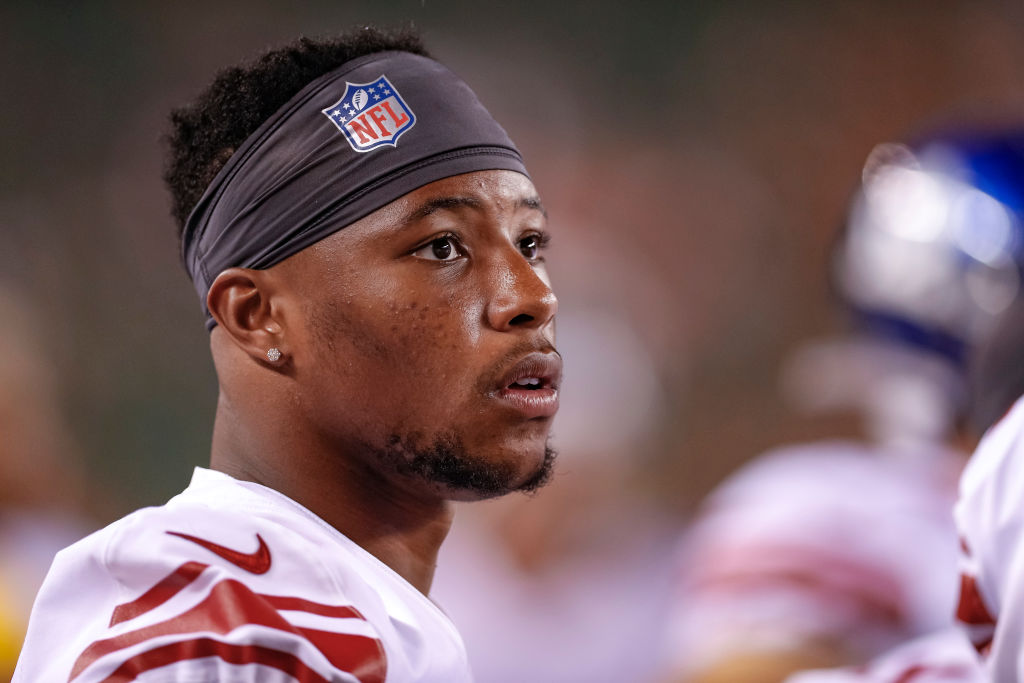 The Giants would be more than delighted to have their best player back against the Patriots, but many factors didn't allow for that to play out in their favor.
The lack of time to participate in a couple of practices ahead of the game didn't provide the medical and coaching staff with enough confidence to declare him ready to play. There are also plenty of risks involved given the type of injury he's dealing with, which makes it more crucial for the team to handle this situation properly.
The decision to hold it off one more game gives him 10 additional days to allow his ankle to heal fully. The Giants may be shorthanded in the backfield with Wayne Gallman already ruled out due to a concussion, but that won't force the team's hand to rush Barkley back. 
If he's unable to play, the team is expected to turn to Jonathan Hilliman to lead the charge in the backfield. Hilliman had nine rushes for 20 yards and a reception for four receiving yards in Week 5 against the Vikings. Elijah Penny is also expected to factor into the equation getting some of the workload in Thursday's contest.
Ultimately, there should be more finality with Barkley's status for Thursday's game over the next day or so.