NFL: Making Pass Interference a 15-Yard Penalty Would Be a Mistake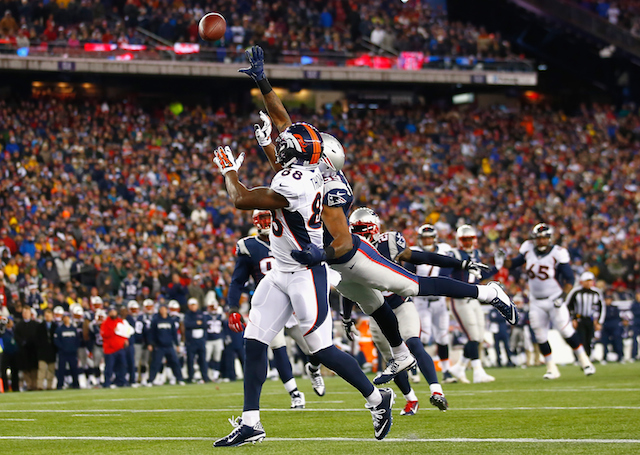 The NFL Competition Committee is scheduled to meet next week in Naples, Fla. One of the main topics that will be up for discussion is the possibility of re-working the current rules regarding defensive pass interference. In addition to exploring the idea of using instant replay to review pass interference calls, the possibility of changing pass interference to a 15-yard penalty, rather than a spot foul, will also be up for debate.
The NFL's pass interference rules have been highly scrutinized by players, coaches, and the media ever since the controversial no-call in this year's NFC Wild Card playoff game between the Detroit Lions and the Dallas Cowboys. Those in favor of changing all pass interference penalties to 15 yards are arguing that the rule change would lessen the impact of interference calls, thus resulting in a more objective interpretation of the rule by NFL officials. With that being said, the Competition Committee would also need to approve the use of instant replay and making the calls reviewable to achieve true objectivity in the matter.
Football purists believe that by making pass interference subject to instant replay, the league would essentially be undermining officials and taking a major human factor out of the game. On top of that, subjecting another game play matter to instant replay will make games even longer and cause even more stoppages than we are already seeing.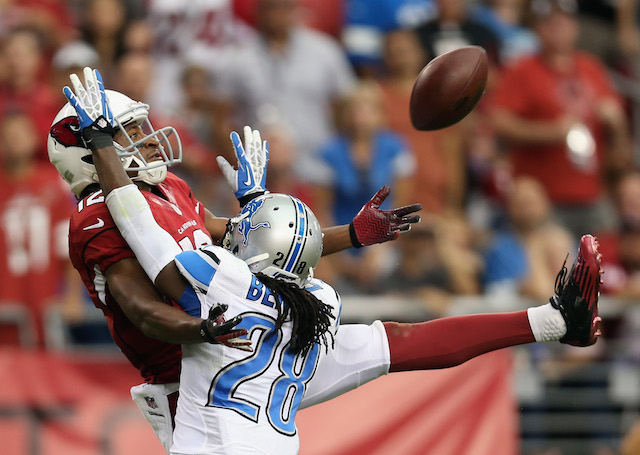 Perhaps the strongest argument against changing the league's pass interference rules is that it will have too much of an impact on the game. While it is absolutely true that a pass interference call on a deep pass attempt can swing a game, it would be far less fair if the league changes its rules to penalize every interference infraction the same way. The 15-yard rule would allow defenders, who know they have been beaten deep, to take a dive, or even tackle, receivers in the middle of their routes to avoid giving up a big play or long touchdown. The reality of the situation is that a 15-yard penalty is far more beneficial to a defense than giving up a touchdown, or giving up a big gain on a deep pass. On the other side of things, being penalized 15 yards for committing a pass interference penalty that occurred less than 15 yards down field would be similarly unfair to defenses.
The NFL would flat-out be making a mistake by adjusting their pass interference rules. While they are far from perfect, the current spot foul penalization is far fairer, for both offenses and defenses, than a standard 15-yard penalty would be. Allowing pass interference calls to be reviewed would also help in eliminating some of the subjectivity currently surrounding the rule, but more importantly, it would not only diminish the human-factor of the game, but it would also add even more stoppage time to games that already last at least three hours from start to finish. This is one rule the NFL needs to leave alone.