NFL: Minkah Fitzpatrick has 1 Simple Request of the Steelers
With only a few short games into the 2019 season, the drama unfolded for a few different teams. One of them was the Miami Dolphins. As coaches and players pointed the finger at each other for their problems, some of the team's athletes, in frustration, sought to get traded to other teams. Minkah Fitzpatrick, being one of them. Fitzpatrick is in Pittsburgh now following a trade, and when he arrived in town, he had one simple request for the Steelers.

Minkah Fitzpatrick's time in Miami
Minkah Fitzpatrick was a first-round pick in the 2018 NFL draft for Miami. Fitzpatrick spent his rookie year moving from safety to nickel to cornerback positions. The coaches for the defense tried to figure out where his talents would best match the team's needs, even though his natural position was safety.

In the meantime, Fitzpatrick struggled to put roots in one place. He asked to remain in one position for the 2019 season, but Miami coaches ignored the request and continued to move him around. With 51 tackles, two interceptions, and 29 assists, Minkah pulled off a promising rookie year despite not focusing his skills in one spot.

Why he wanted to get away the Dolphin defense
The 2019 season opener kicked off against the Ravens. Again, coaches shuffled Minkah Fitzpatrick around the field with no clear direction. He took it all in stride and performed the best he could, even though he didn't feel suited for the position they placed him in. The game turned out to be disastrous for the team as they came out with a 59-10 loss. Fitzpatrick kept quiet from the media but, reportedly, went straight to his agent to get traded out of Miami.

The Dolphins agreed to let him seek a trade, but it would come at a cost. Miami would need high compensation, like first-round draft picks, which is what they received in their trades of Laremy Tunsil and Kenny Stills before the start of the season. The prospects for Minkah looked bleak, though. But, then the Steelers stepped in. Pittsburgh admits having an interest in Fitzpatrick at the 2018 draft, but their first pick came long after Miami picked him up.

Why did Pittsburgh want him?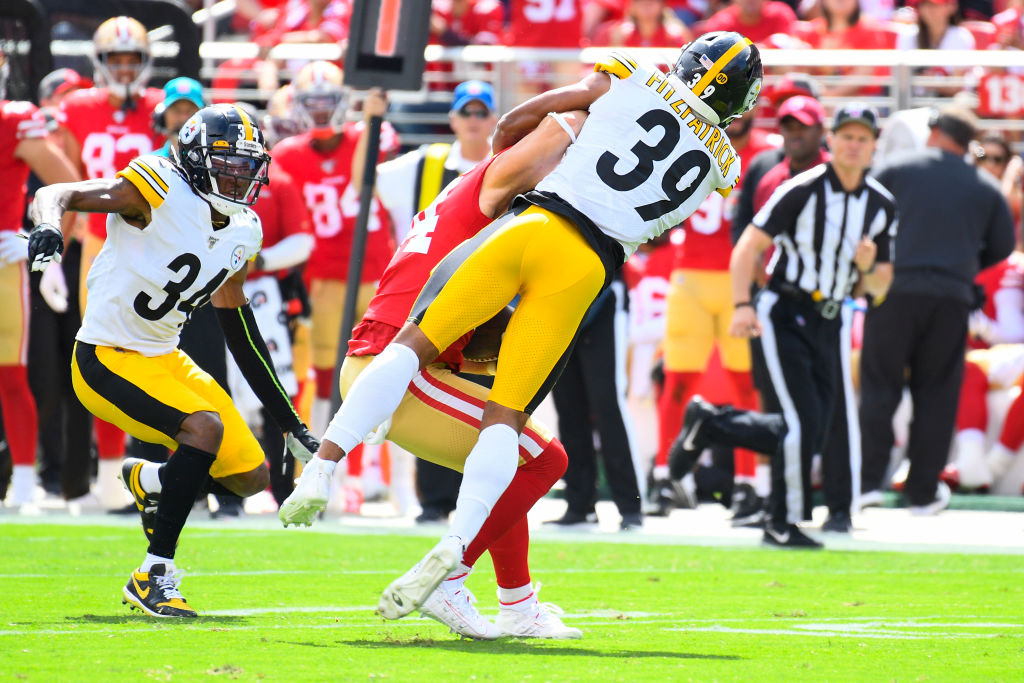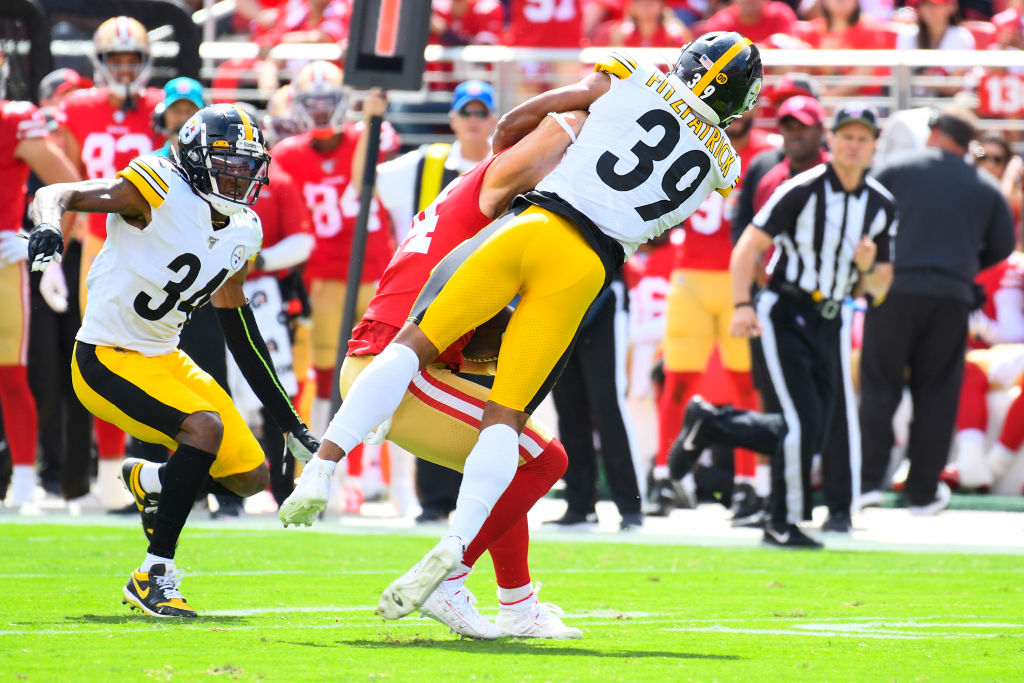 The 2019 season began on a sour note for the Steelers, with a 0-2 record. Pittsburgh, known for its impressive defense, now struggles to get back on top. Their offense, with Ben Roethlisberger's future on the line, didn't fare well either. Because of a shoulder injury, their safety, Sean Davis, moved to the injured reserved list, leaving a hole in their defensive line.
Eager to fill his position, Pittsburgh negotiated for Minkah. The Steelers did what they haven't done since 1967. They gave up their first-round pick in the 2020 draft to Miami for the Fitzpatrick trade. Miami accepted and let him go to prepare for his first game, as a Steeler, against the 49ers.
How did Minkah Fitzpatrick respond to the trade?
The Steelers clearly stated that they plan to start and keep him at the Safety position. Since Minkah Fitzpatrick showed his displeasure at not being grounded in one spot, on the Dolphin defense, this is music to his ears. He considers it an honor that Pittsburgh would give up a first-round pick for him. In response, he plans to work hard and do his job for the team.
He suited up for his first game as a Pittsburgh Steeler against the San Francisco 49ers. After three days of intense practice, Minkah stormed the field and came away with an interception, five tackles, and a forced fumble. The Steelers ultimately lost the game, 24-20, but Fitzpatrick still felt good about his performance.Coach Mike Tomlin also felt he performed well despite the short amount of time thrown at him to learn their plays and get used to the new defensive line. With more practices under his belt, they expect Fitzpatrick to perform even better as he continues to hone his talents as the Pittsburgh Steelers safety.