NFL MVP Rankings: Tom Brady and Aaron Rodgers Lead the Pack
We're entering the home stretch of the 2021 NFL season, which makes this as good a time as any to check in on the MVP race. Several players, including perennial favorites like Tom Brady and Aaron Rodgers, have a chance to win the NFL's top individual honor.
With multiple teams vying for playoff positioning and the Super Bowl being the ultimate goal, the plays made by the following five players will ultimately impact the race for the MVP and the race for the Lombardi as well.
Josh Allen, Buffalo Bills
It has been an up and down season for the 7-4 Buffalo Bills, which has undoubtedly hindered Allen's MVP aspirations.
Still, in terms of pure numbers, Allen has lit up the stat sheets in 2021.
He's completed 66.8% of his passes for 3,071 yards and 25 touchdowns, though he does have ten interceptions. He's also rushed 69 times for 383 yards and three touchdowns with an impressive 5.6 yards per carry average.
Allen would be higher in these rankings if it weren't for a couple of poor performances in losses, including a no touchdown, two-interception stinker in a loss to the Jaguars.
Kyler Murray, Arizona Cardinals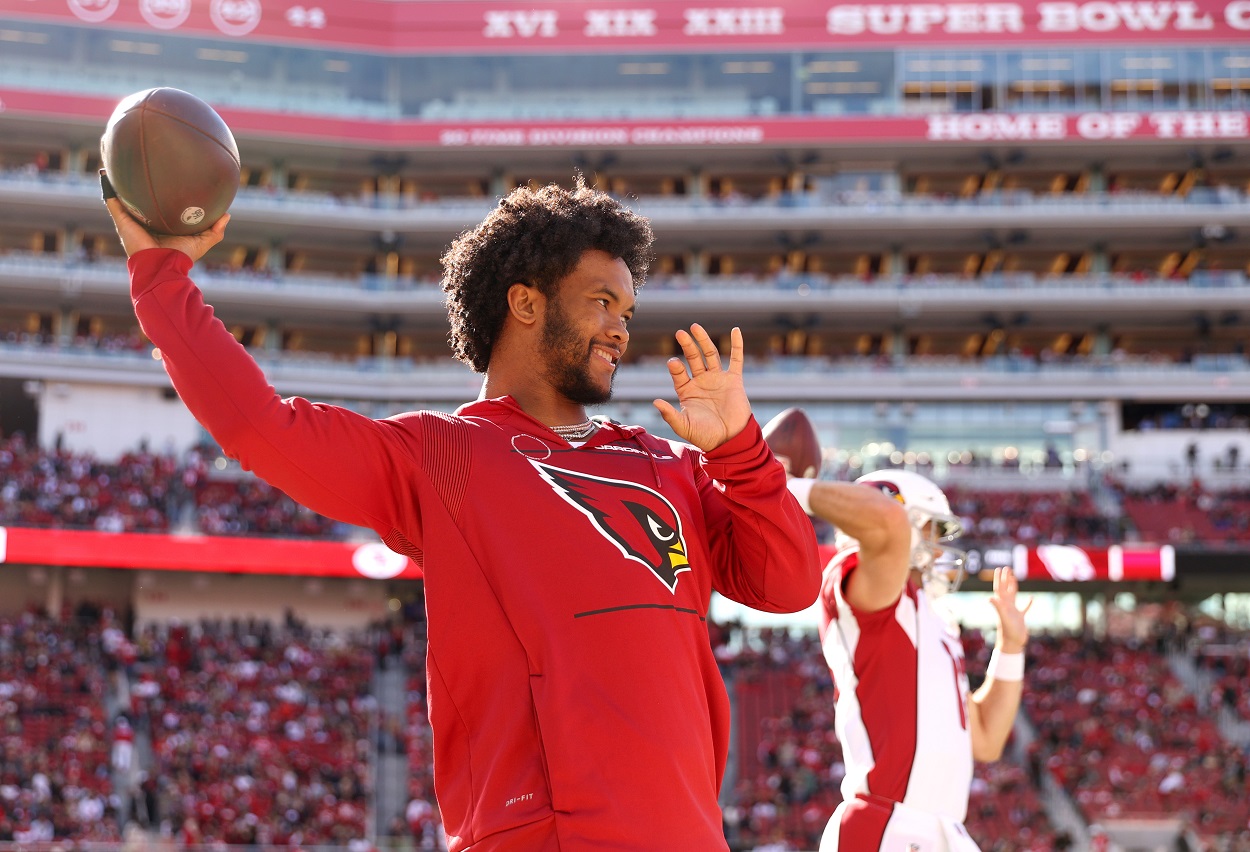 The Arizona Cardinals were expected to be good this season, but few saw them as this good. They're 9-2 and in first place in a very tough NFC West division. Murray's video game-like play at quarterback is a huge reason why despite the fact that he's missed three games due to injury.
Franky, those three lost games hinder him most in the MVP race. He's only played in eight of the team's 11 games, and the Cardinals have gone 2-1 in his absence, led by Colt McCoy.
His stats in his eight games keep him in the MVP race, as does the fact that if he comes back sooner rather than later, it's easy to predict he'll continue to light the league up.
Murray has thrown for 2,276 yards and 17 touchdowns in eight games with seven interceptions, but he does have a completion percentage of 72.7%, which is the best in the league. He's also rushed for 147 yards and three touchdowns.
Jonathan Taylor, Indianapolis Colts
Jonathan Taylor has been absolutely stunning for the Indianapolis Colts. His claim to MVP fame is, of course, his five-touchdown performance against the Bills, but he's been putting up big numbers all season.
Taylor has rushed 209 times for 1,205 yards and 14 touchdowns. He averages a stellar 5.8 yards per carry and is currently the NFL's leading rusher. Taylor has also been scary effective as a pass-catcher, having caught 36 passes for 336 yards and two touchdowns. He averages a back-breaking 9.3 yards per catch.
In terms of importance to his team, an argument can be made that if the Colts don't feature a heavy dose of Taylor on offense, they simply don't win football games.
The Colts are 6-6 and still in the playoff hunt and will be a threat simply because Taylor can take over a game.
Aaron Rodgers, Green Bay Packers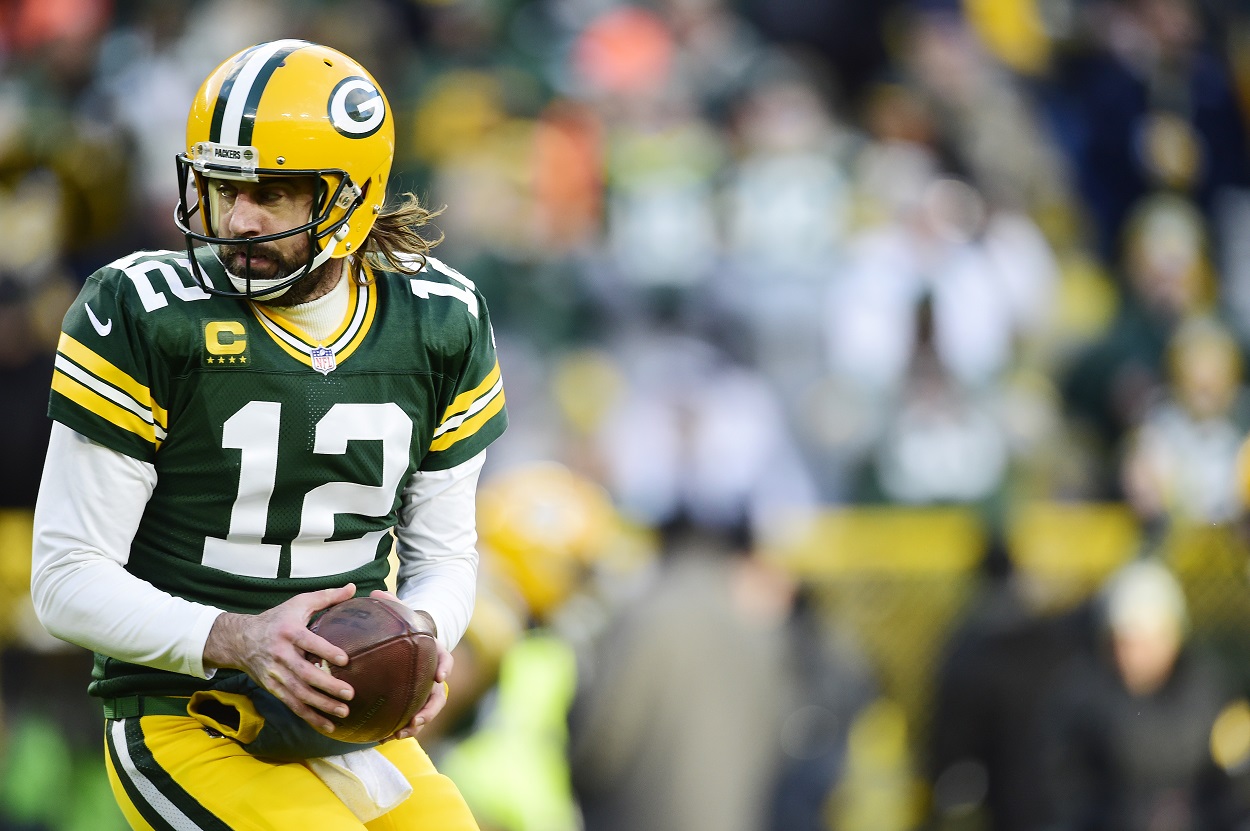 An argument for Aaron Rodgers winning his second-straight MVP and fourth overall could hinge on the Green Bay Packers' 13-7 loss to the Kansas City Chiefs. Rodgers missed that game due to being on the reserve/COVID-19 list, and backup Jordan Love was only able to secure those seven points against an otherwise pedestrian Kansas City defense.
Last weekend saw the Packers put up 36 points on a tough Los Angeles Rams defense, with Rodgers throwing for 307 yards, two touchdowns, and also rushing for one against superstar corner Jalen Ramsey.
He doesn't have the NFL's biggest passing numbers, but in terms of pure efficiency and importance to his team, Rodgers is once again playing like an MVP.
He's thrown for 2,878 yards and 23 touchdowns with just four interceptions. He's also flashed sneaky running ability for this point in his career. He's rushed for three touchdowns and has picked up eight touchdowns on the ground for the Packers so far this season.
Tom Brady, Tampa Bay Buccaneers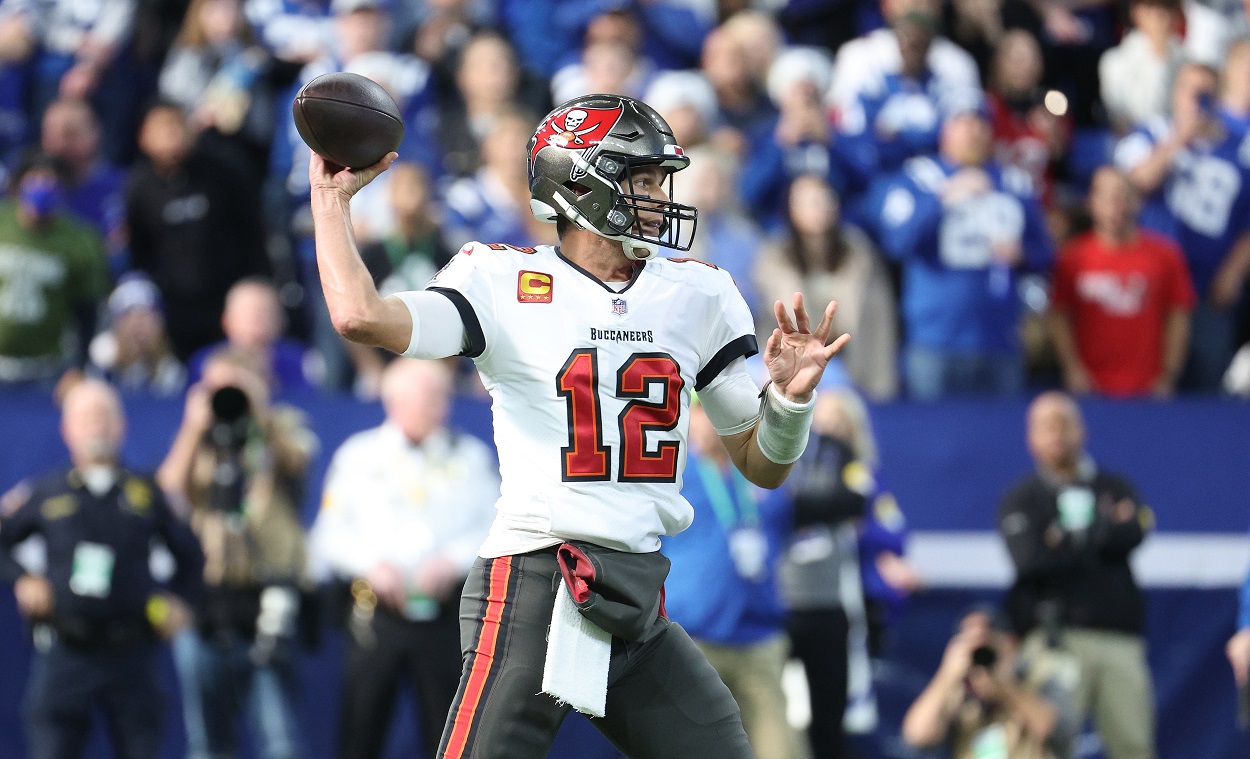 What Tom Brady is doing at 44-years-old is genuinely incredible. He leads the NFL in touchdowns thrown with 30 and is second in passing yards with 3,403. Only Derek Carr has thrown more yards than Brady, but it's not by much. Brady is 12 yards away from leading the league in both touchdowns thrown and yards accumulated through the air.
Again, let's remember that he's 44.
Brady has the Tampa Bay Buccaneers at 8-3, and they're right in the thick of things with a handful of other Super Bowl favorites this year.
It's not out of the question that Brady can somehow, someway, win another Super Bowl in his career. Winning two-straight in his first two seasons in Tampa would only increase his legend, but at this point, are you willing to bet against him?
If Brady can simply keep up his current pace, he's hands-down the favorite to win his fourth MVP award.
Stats courtesy of ESPN and Pro Football Reference.