NFL Net Worth: How Rich Is Tom Brady, Terry Bradshaw, and Other Famous QBs?
The net worth of famous quarterbacks has always attracted immense attention, with most people being interested in knowing how much these players earn. With the publicity these players are accorded, anyone would be interested in knowing their net worth. Among the famous QBs who have sparked a heated debate regarding how much they earn include: Tom Brady, Terry Bradshaw, Dan Marino, and Drew Brees. Their wealth should not be underestimated, as they are ranked among the wealthiest NFL quarterbacks. If you are wondering what these NFL net worths happen to be, below is a breakdown of each player.
What is the Brady family worth?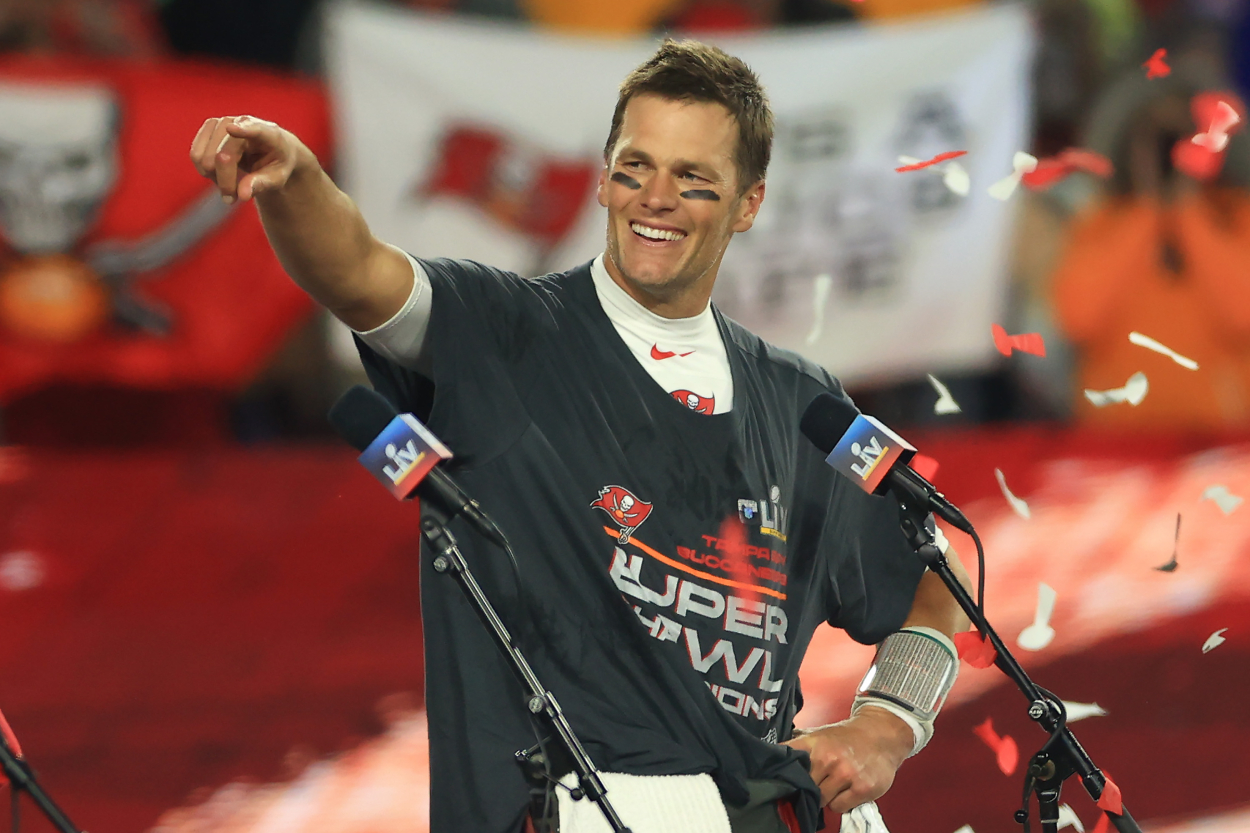 Tom Brady and his wife, Gisele Bündchen, are a force to reckon with. Together, the power couple has managed to accumulate massive wealth, which has no doubt put them in the limelight. Brady is a quarterback icon who has participated in various games and won numerous accolades. Additionally, he is also an entrepreneur whose active participation in business cannot be ignored, and has been involved with a crypto-currency exchange firm, alongside his wife. He has won three NFL MVP awards, and also managed to accumulate approximately $250 million. 
Meanwhile, Bündchen is a supermodel who has carved her own niche in the beauty industry, and is among the highest-paid models in the world. Just like her husband, she has managed to scoop up various awards. Her net worth? It's a whopping $400 million. That means, in total, Brady and Gisele have a net worth of $650 million.
Rob Gronkowski is a close ally to Brady, and the duo partnered on the field to bring a great win for the Tampa Bay Buccaneers despite their age difference. What is Gronkowski's net worth? Like Brady, Gronkowski is wealthy in his own right, with a net worth of $45 million.
What is Terry Bradshaw's net worth?
Terry Bradshaw is a legendary footballer who has helped throughout his football career the Steelers win four Super Bowls. However, during his era, the Super Bowl champion couldn't make as much as the current NFL players, since payments could not match the current rates. Although there isn't a ton of reliable information regarding how much Bradshaw made during his football tenure because it was so long ago, his other ventures include trading in multimillion dollar airplanes, he reportedly made about $470,000 during his final season.
Due to his prowess on the field, the iconic player was able to accumulate enough wealth to support him as he engaged in other businesses. Bradshaw pursued a career in media as a games analyst with CBS, which contributed significantly to his reasonable wealth; his annual salary is reportedly in the $2 million range. His other ventures include trading in multimillion dollar airplanes.
Taking all of this into consideration, Bradshaw's net worth is estimated at $45 million, according to Celebrity Net Worth.
What is Dan Marino worth?
Dan Marino enjoyed a successful football career as he played for the Miami Dolphins for 17 seasons. Just like other QBs, he was a valued NFL player during his tenure and helped the Miami Dolphins become successful — resulting in 10 playoffs. According to Celeb Net Worth, Marino's net worth is estimated to be $35.35 million.
What is Drew Brees' net worth?
Drew Brees enjoyed his 19 years of a successful NFL career with the New Orleans Saints, which earned him great fame and an impressive net worth. Brees has signed various, huge contracts through the years, including a $50 million contract he signed with the New Orleans Saints in March 2020. He also received a signing bonus worth $23 million, and has also earned approximately $244 million in his football career. Additionally, Brees is a successful businessman and enjoys a career in broadcasting. In total, Brees' estimated net worth is about $120 million, according to Wealthy Gorilla and $160 million, according to Celebrity Net Worth.