NFL: NFC East Offseason Team Needs
There is definitely no love lost between the four teams in the NFC East. This has led to the division being arguably the most competitive division year-in and year-out in the NFL. In fact, there actually hasn't been a repeat division-winner since the 2004 season. In 2014, it was the Dallas Cowboys who surprised everyone and won the division with a 12-4 overall record. Given the competitive nature of the division and the fact that all four teams have always been willing to aggressively spend money in free agency, it would come as no surprise if the teams of the NFC East are very active this offseason.
With that, here is a look at the top three offseason needs for all four teams in the NFC East.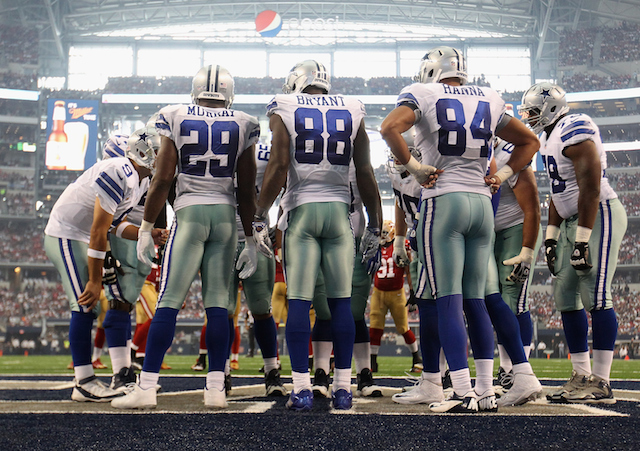 Dallas Cowboys
2014 Record: 12-4, lost in NFC Divisional round
Top Needs:
Defensive Line
Linebacker
Cornerback
The Cowboys' top priority this offseason is finding a way to re-sign wide receiver Dez Bryant and running back DeMarco Murray. If they can only keep one, it will be Bryant, but expect to see the Cowboys do everything possible to keep both. After that, their defense needs some serious attention.
The Cowboys will need to start with their defensive line, where Anthony Spencer, George Selvie, and Nick Hayden are all free agents that the team may not be able to afford to re-sign. Expect to see the Cowboys address their defensive line issues through the Draft rather than by signing high-priced free agents.
Similarly, the Cowboys have a situation at linebacker where Rolando McClain, Bruce Carter, and Justin Durant are all free agents. It will be nearly impossible to re-sign all of them with only $8.7 million in salary cap space. This is another position that the Cowboys will likely have to address through the Draft.
Lastly, the Cowboys will need to add at least one cornerback to their incredibly thin group of defensive backs.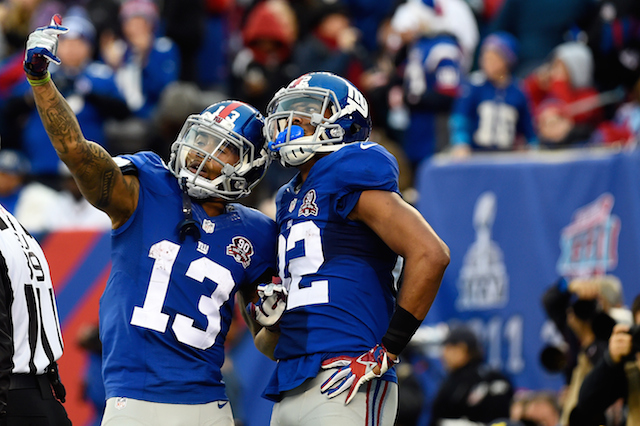 New York Giants
2014 Record: 6-10, missed playoffs
Top Needs:
Linebacker
Offensive Tackle
Safety
The Giants appear to have finally escaped their salary cap issues that had plagued them in recent years, and on a positive note, they looked like one of the better teams in the league toward the end of the 2014 season. However, for them to return to being one of the top teams in the NFC, they will need to patch a few holes in their roster.
First off, they will need to make a decision on whether or not to re-sign defensive end Jason Pierre-Paul. With him back in the fold, they will be able to shift their focus to other positions. On the defensive side of the ball, they desperately need to find an impact inside linebacker and find at least one safety that can step in and contribute with Antrell Rolle and Quintin Demps. The Giants have the flexibility to address these needs through the Draft or through free agency.
Lastly, the Giants will need to find a way to upgrade the right tackle position, where incumbent Justin Pugh struggled in 2014.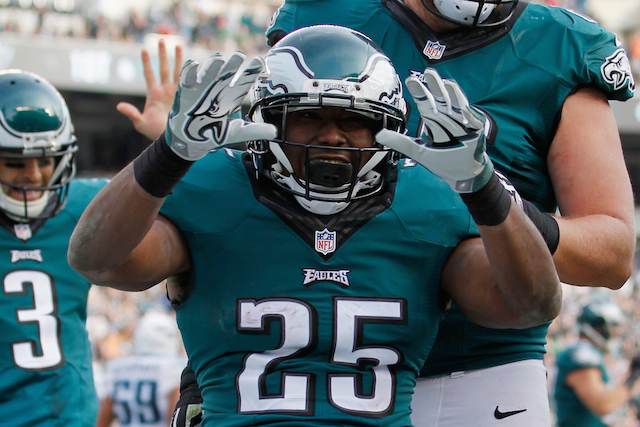 Philadelphia Eagles
2014 Record: 10-6, missed playoffs
Top Needs:
Cornerback
Safety
Quarterback
The Eagles are facing a conundrum that will likely be one of the hot topics of the NFL offseason. Do they trade away multiple draft picks to make a run at former Oregon quarterback Marcus Mariota, or do they use their current stash of picks to improve their defense? Only time will tell, but either way, they will need to improve their defense if they want to return to the playoffs in 2015.
The Eagles need to add at least two quality cornerbacks, with one of them being a capable starter. Likewise, Philadelphia will need to upgrade at the safety spot opposite of Malcolm Jenkins. Lastly, the Eagles should be looking to find a potential replacement for veteran inside linebacker Dememco Ryans. The good news for the Eagles is that they have eight draft picks at their disposal and $19 million in salary cap space to make the necessary improvements.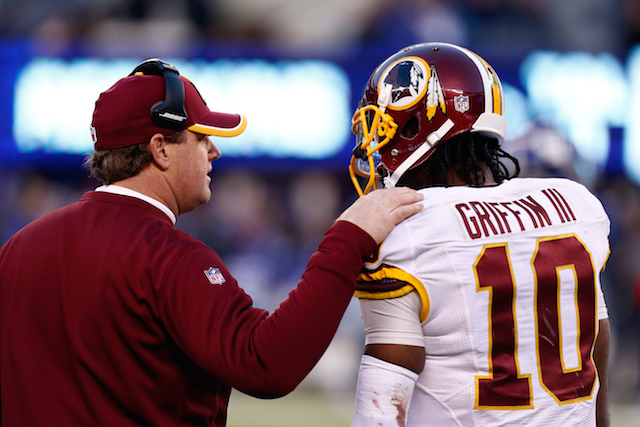 Washington Redskins
2014 Record: 4-12, missed playoffs
Top Needs:
Secondary
Offensive Tackle
Defensive Line
Due to the ongoing Robert Griffin III saga, the fact that the Redskins have one of the most talented offenses in the NFL often gets overlooked. New General Manager Scot McCloughan will likely be looking to add a right tackle to one of the better offensive lines in the NFC, and if RGIII can come close to regaining his rookie form, the Redskins could potentially turn things around in a hurry.
On the other hand, the Redskins defense needs a lot of attention. They will be likely looking for three new starters in their secondary – one cornerback, and two safeties – and will also need to improve at defensive tackle and the defensive end spot opposite Jason Hatcher. With only $11.7 million in projected salary cap space, the Redskins will likely have to fill most of these holes through the Draft.