NFL: NFC North Offseason Team Needs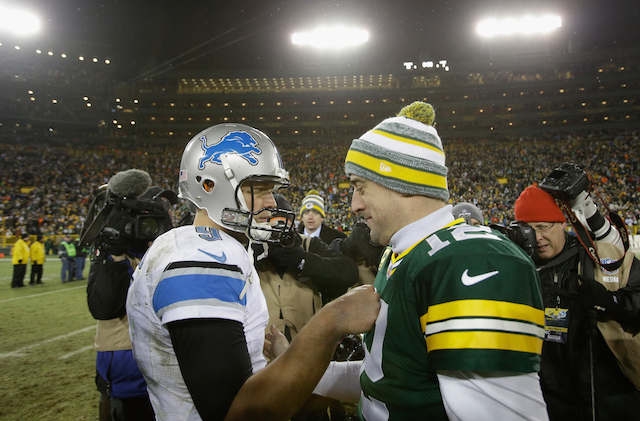 The NFC North was well represented in the NFC playoffs this year, with the Detroit Lions losing a heartbreaker in the wild-card round and the Green Bay Packers squandering a 16-0 halftime lead in their loss to the Seattle Seahawks in the NFC Championship. While the Lions and Packers are both expected to be among the top teams in the NFC again in 2015, the Chicago Bears and the Minnesota Vikings are both in full-fledged rebuilding mode.
The Bears will be breaking in a new head coach in John Fox, who will be their third head coach since Jay Cutler arrived in Chicago in 2009. The Vikings will be entering year two of the Mike Zimmer regime, and their success in 2015 likely depends on the development of quarterback Teddy Bridgewater. Taking the next step means something different for all four teams, but at the end of the day, they will all be looking to improve this offseason.
With that, here's a look at the top three needs for all four NFC North teams. All statistics are courtesy of Pro-Football-Reference.com.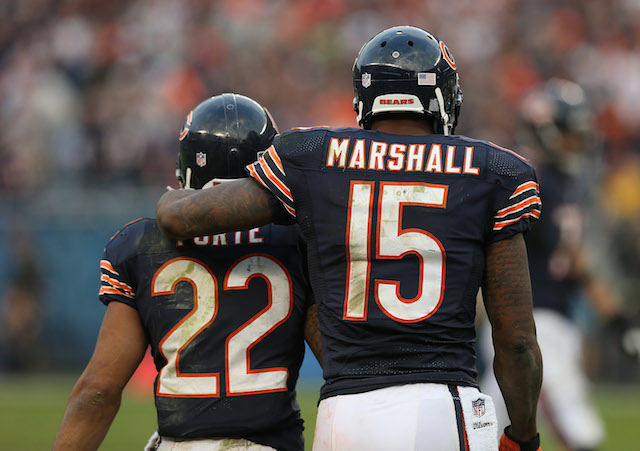 Chicago Bears
2014 record: 5-11, missed playoffs
Top needs:
Linebacker
Pass rusher
Secondary
Whether new head coach John Fox and new General Manager Ryan Pace like it or not, they are financially tied to quarterback Jay Cutler. Of course, that could all change if they can convince another team to take Cutler off their hands, which is highly unlikely. With Cutler likely in the fold for the 2015 season, the Bears will definitely need to improve their offensive line, but their more pressing issues are on the defensive side of the ball.
Chicago has yet to find an adequate replacement for Brian Urlacher at inside linebacker, and with Lance Briggs nearing the end of the line, the Bears will need to reload at outside linebacker, as well. Fox and Pace will likely address this position through both free agency and the draft.
Next up, the Bears need serious help in the pass-rush department. They signed Jared Allen this past offseason, and he is simply not the same player that he was for so long in Minnesota. Expect to see Chicago target a pass-rusher early in the 2015 NFL Draft.
In sticking with the defensive theme, the Bears will also need to improve their secondary. The Bears have a handful of guys who can be solid contributors in their secondary, but none of them are real game-changers. At some point, the Bears will need to add a shutdown cornerback given the fact that they have two games per year against both Calvin Johnson and Jordy Nelson. Expect to see Chicago make a run at both Darrelle Revis and Byron Maxwell if they hit free agency.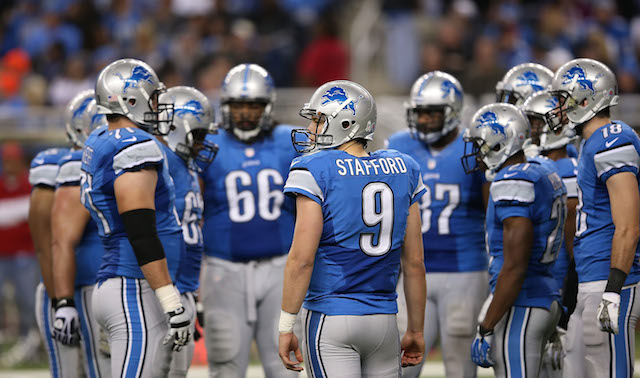 Detroit Lions
2014 record: 11-5, lost in NFC wild-card round
Top needs:
Defensive line
Offensive line
Cornerback
The Lions will have a gaping hole in their defense if they lose All-Pro defensive tackle Ndamukong Suh to free agency. If he stays with the team, Nick Fairley likely won't. Either way, the Lions will need to add at least one impact type of defensive tackle this offseason. Likewise, the Lions could also stand to get younger at defensive end, as well.
On the offensive line, Dominic Raiola has been the team's center since 2001, but it may be time to start looking for his replacement. He is now 36 years old, and in 2014, Pro Football Focus graded Raiola as the 37th best center in the league. The Lions could also stand to improve at left guard and right tackle, but those positions are not as pressing as center.
Lastly, the Lions need help at cornerback. Defensive coordinator Teryl Austin asks his secondary to play mostly man-to-man coverage, and the Lions need depth at the cornerback position. Rashean Mathis and Darius Slay had solid seasons in 2014, but don't be surprised if the Lions are aggressive in adding another cornerback or two this offseason.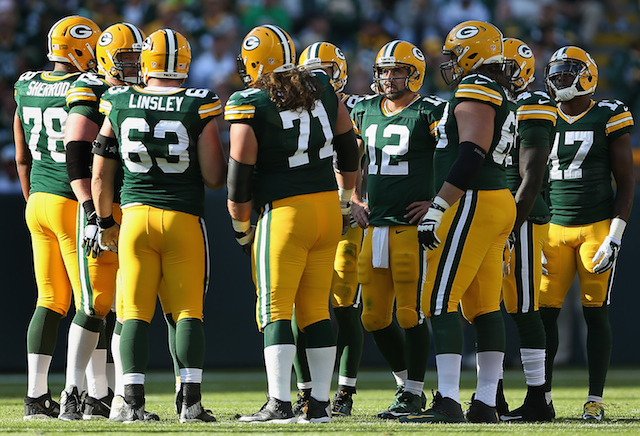 Green Bay Packers
2014 record: 12-4, lost in NFC Championship game
Top needs:
Offensive tackle
Tight end
Inside linebacker
This will be a long offseason for the Packers following their epic collapse in the NFC Championship Game. With that being said, they have the pieces in place to be one of the best teams in the league again in 2015.
To start, they will need to make a decision on offensive tackle Bryan Bulaga. If they choose to re-sign the 2010 first round draft pick, their starting offensive line in 2015 will likely look identical to that of 2014. If they let Bulaga go, they will have a pressing need at offensive tackle. Let's not forget that the Packers go as Aaron Rodgers goes, so keeping him upright is a high priority.
The Packers could also use some help at tight end. Andrew Quarless and Richard Rodgers are solid contributors, but neither is a real dynamic receiving threat. This is a position that could easily be addressed in free agency or the draft.
The Packers were so desperate to get better at inside linebacker that they moved All-Pro outside linebacker Clay Matthews to the inside. In doing this, they lost Matthews' elite-level pass rushing presence. Expect to see the Packers add multiple inside linebackers this offseason.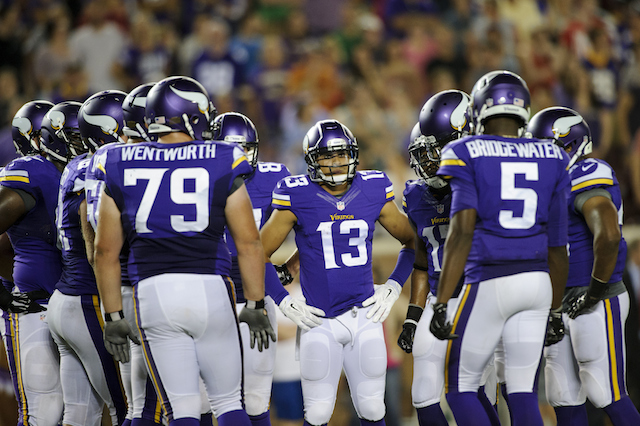 Minnesota Vikings
2014 record: 7-9, missed playoffs
Top needs:
Offensive line
Wide receiver
Running back
The Vikings appear to have found their answer at quarterback in Teddy Bridgewater, and now they will be tasked with improving the talent around him. The left tackle position will need to be addressed, as it is looking more and more like 2012 first-round draft pick Matt Kalil is a bust. In addition to left tackle, the Vikings will also need to improve at both left and right guard.
Cordarrelle Patterson is a threat to score every time he touches the ball, but he has yet to develop the consistency he needs to have to be considered an elite wide receiver. Expect to see the Vikings address this position in both free agency and through the draft.
Lastly, with Adrian Peterson's status with the Vikings up in the air, Minnesota is going to need to add another back to complement Jerick McKinnon. This is a position that can be bolstered with a mid-round draft pick or a reasonably priced free agent acquisition.