NFL: NFC South Offseason Team Needs
The NFC South was the worst division in the NFL in 2014. Their division champion had a losing regular season record, and they are home to the team that will be picking first overall in the 2015 NFL Draft. With that being said, there are multiple NFC south teams capable of making drastic turnarounds in 2015. For that to happen, they will need to have strong offseasons. Here is a look at the top three offseason needs for all four NFC South teams.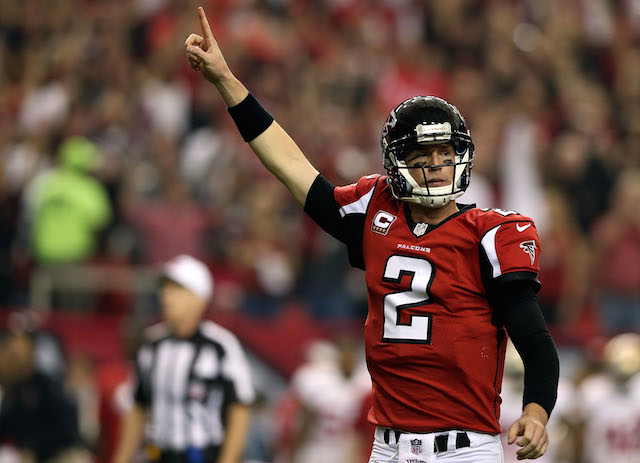 Atlanta Falcons
2014 Record:  6-10
Top Needs:
Tight End
Defensive Backs
Pass Rusher
New Falcons head coach Dan Quinn is inheriting a talented roster, but he will need to improve several positions for Atlanta to return to being one of the top teams in the NFC. Offensively, it became very clear during the 2014 season that future Hall of Fame tight end Tony Gonzalez's retirement left a gaping hole in the Falcons offense. Levine Toilolo has shown some promise at the position, but expect to see the Falcons make a run at a free agent like Julius Thomas or Owen Daniels. Other offensive positions that will require Atlanta's attention this offseason include tackle, center, and running back.
Defensively, Quinn has a lot of work to do for the Falcons to have a defense that is even remotely comparable to the one he helped build with the Seattle Seahawks. First and foremost, they will need to find a way to acquire at least one dominant pass rusher. The free agency market for pass rushers will likely be scarce, but the Falcons should be able to find help at the position with the eighth pick in the 2015 NFL Draft. Next up for the Falcons defense, should be reinforcements for their secondary. Desmond Trufant looks like he could be a Pro Bowl caliber player during his career, but every other secondary position could use an upgrade. There will likely be several high-quality free agent defensive backs available this offseason, with Byron Maxwell, who played for Quinn in Seattle, being a player to keep an eye on.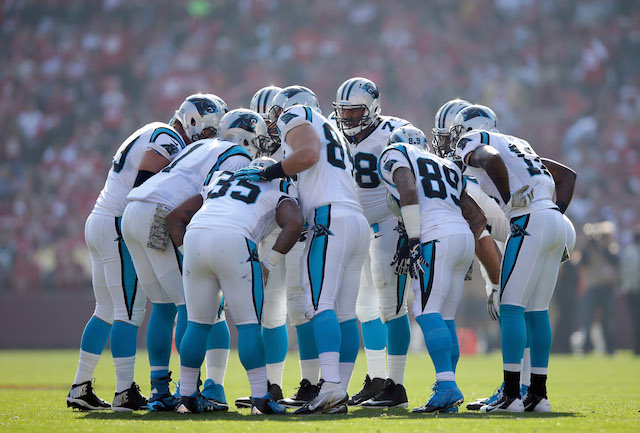 Carolina Panthers
2014 Record:  7-8-1, lost in Divisional round of NFC Playoffs
Top Needs:
Offensive Tackle
Defensive End
Wide Receiver
The Panthers snuck into the NFC playoffs with a sub-.500 overall record, and went on to beat the Arizona Cardinals in the Wild Card round. For them to improve and make a return trip to the playoffs in 2015, they will need to do a much better job of protecting quarterback Cam Newton. Starting offensive tackles Byron Bell and Nate Chandler struggled mightily in 2014, and the Panthers could easily replace them either through the Draft or with a player like Bryan Bulaga during free agency. Also, while 2014 rookie Kelvin Benjamin looked like a rising star, the Panthers will definitely need to add depth at the wide receiver position this offseason.
On the defensive side of the ball, the Panthers will need to address the safety position and find a replacement for defensive end Greg Hardy, who reportedly will not be returning to Carolina in 2015.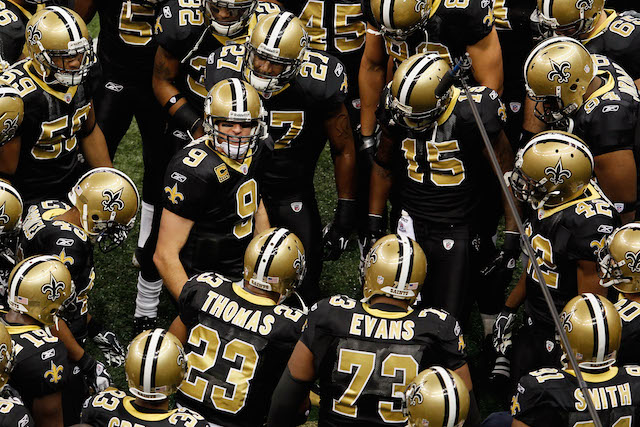 New Orleans Saints
2014 Record:  7-9
Top Needs:
Center
Cornerback
Pass Rusher
The Saints' highly disappointing season in 2014 came in large part due to their defensive struggles. Getting a healthy Jarius Byrd back into their lineup will help, but they still need major help at the cornerback position. Keenan Lewis had a solid season in 2014, but he will need to be better for the Saints to return to the playoffs in 2015. Given the Saints ugly salary cap situation – they are currently projected to be $23.1 million over the cap in 2015 – they will likely need to find a cornerback who can contribute through the Draft. Another major hole in their defense is at pass rusher. Junior Galette is a Pro Bowl type of player, but for Rob Ryan's defense to be successful in 2015, they will need to find a way to add another talented pass rusher on the other side.
Offensively, the Saints were again a top-10 scoring unit, but in 2015 they will need to find a replacement for center Jonathan Goodwin.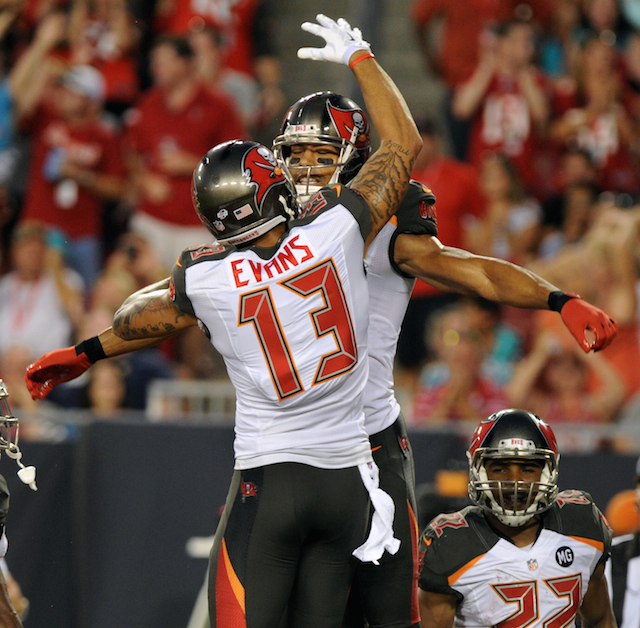 Tampa Bay Buccaneers
2014 Record:  2-14
Top Needs:
Quarterback
Offensive Line
Linebacker
The Buccaneers were so bad in 2014 that they own the top pick in the 2015 NFL Draft, and all signs are pointing to the Bucs using that pick on former Florida State quarterback Jameis Winston. From there, they will need to revamp their offensive line to keep Winston upright during his rookie season. Tampa Bay's offensive line was arguably the worst in the league in 2014, and they will likely be looking to replace as many as three starters for the 2015 season.
On defense, the Bucs are very thin at linebacker. Lavonte David is one of the best in the league, but he is one of only three linebackers under contract with the team right now.