NFL: The Top 3 Needs For Each of the NFC West Teams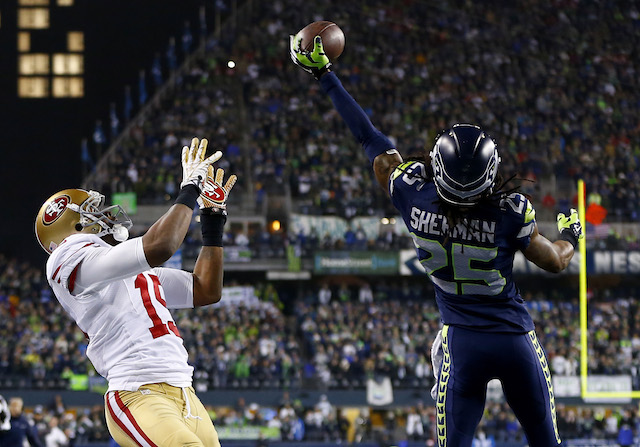 The NFC West has been arguably the toughest division in football over the last five years. Super Bowl XLIX marked the third-straight year the NFC West has represented the NFC in the Super Bowl, and this year, the Seattle Seahawks were one boneheaded play call from what would have likely been back-to-back Super Bowl titles.
The Seahawks will bring back their core nucleus, but like every other team in the league, they will be looking to improve in a few key areas. The Arizona Cardinals are coming off a surprisingly good 2014 season, but have to make several improvements if they are going to take the next step in their development. The St. Louis Rams have one of the best young defenses in the league but will need to be substantially better offensively if they are going to be a playoff team in 2015. Lastly, the San Francisco 49ers will be breaking in a new head coach and will be looking to improve their roster despite facing serious salary cap limitations.
With that, here is a look at the top three post-draft offseason needs for all four NFC West teams.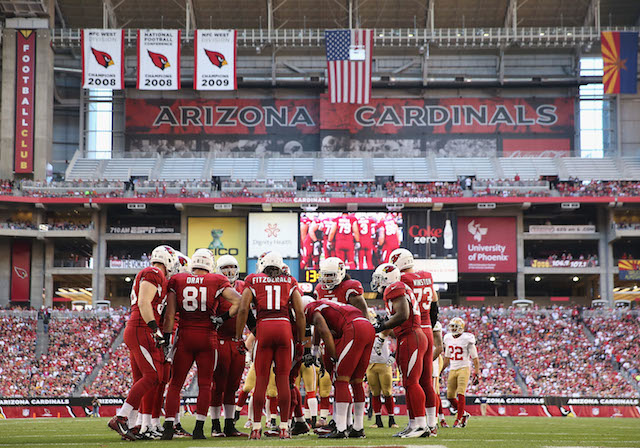 Arizona Cardinals
2014 Record: 11-5, lost in NFC Wild Card round
Top Needs:
Defensive Line
Linebacker
Running Back
The Cardinals do have a talented and productive defensive line unit led by Calais Campbell, but with all of their key contributors getting older and approaching free agency, it will be important for Arizona to re-load across their defensive line this offseason.
The Cardinals have to find adequate replacements for inside linebacker Larry Foote, who retired, and outside linebacker Sam Acho, who signed with the Chicago Bears during free agency. If they do, their defense will again be stout in 2015.
Andre Ellington was a nice surprise in 2014, but the 26-year-old running back's size makes him better suited to share the load with another runner. The Cardinals drafted David Johnson out of Northern Iowa in the third round of the 2015 NFL Draft, and could be interested in veteran running back Ray Rice once training camp rolls around.
St. Louis Rams
2014 Record: 6-10, missed playoffs
Top Needs:
Tight End
Offensive Line
Wide Receiver
The Rams are putting their trust in the recently acquired Nick Foles to be their quarterback in 2015, but for him to be effective, St. Louis will need to surround him with playmakers. They added Todd Gurley in the NFL Draft, but still have glaring holes at tight end and wide receiver.
The Rams were able to sign All-Pro left tackle Jake Long as a free agent in 2013, but his career in St. Louis was brief and marred by knee injuries. Long is now a free agent, and the Rams still need to improve at practically every position along their offensive line for them to be strong enough offensively to make a postseason push in 2015.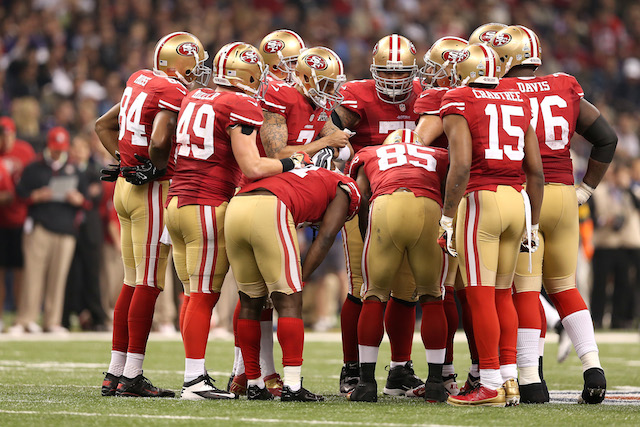 San Francisco 49ers
2014 Record: 8-8, missed playoffs
Top Needs:
Wide Receiver
Defensive End
Cornerback
The 49ers are now in full-fledged rebuilding mode. They opted to go with potential rather than immediate impact during the 2015 NFL Draft, and were hit hard by free agency and retirement this offseason. Their offense is still in dire need of a true No. 1 wide receiver, and their offensive line needs to be rebuilt as well. The one position of need that they didn't touch during the Draft or free agency was cornerback. Don't be surprised if the Niners have a top-10 pick in the 2016 NFL Draft.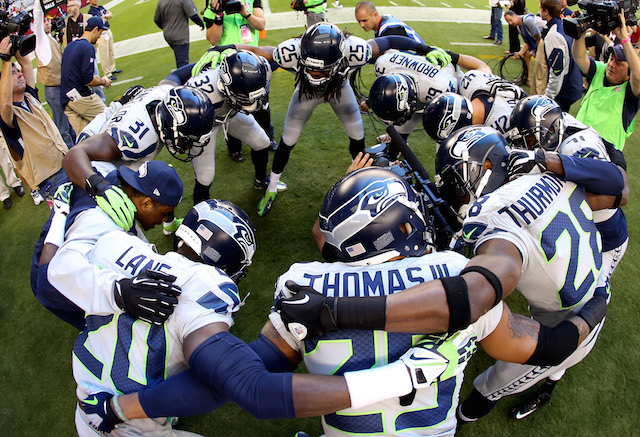 Seattle Seahawks
2014 Record: 12-4, lost Super Bowl XLIX
Top Needs:
Center
Defensive Tackle
Wide Receiver
The Seahawks are in excellent shape to be among the best teams in the league for the foreseeable future, and this offseason will likely revolve more around planning for their future from a salary cap perspective and ensuring that they can keep their core in tact. With that being said, there are positions that the Seahawks will undoubtedly be looking to improve.
Seattle pulled off one of the biggest blockbuster trades in recent memory when they acquired All-Pro tight end Jimmy Graham from the New Orleans Saints in exchange for their first round draft pick and center Max Unger. With the move, the Seahawks filled one hole (tight end), but created a new need (center).
Another position that will need to be addressed is defensive tackle. The Seahawks took Kristjan Sokoli in the sixth round of the 2015 NFL Draft, but at this point he doesn't really answer their questions at the position.
Lastly, Seattle still needs to get better on the outside at wide receiver to help quarterback Russell Wilson in the passing game. They will have Doug Baldwin back, Jermaine Kearse, Paul Richardson, and Ricardo Lockette back, but while they have the makings of a good receiving core, what the Seahawks could really use is a big target at wide receiver to go with their speedy group of smaller wide outs.