NFL Owners, Union Agree on Temporary Rule Changes for Practice Squads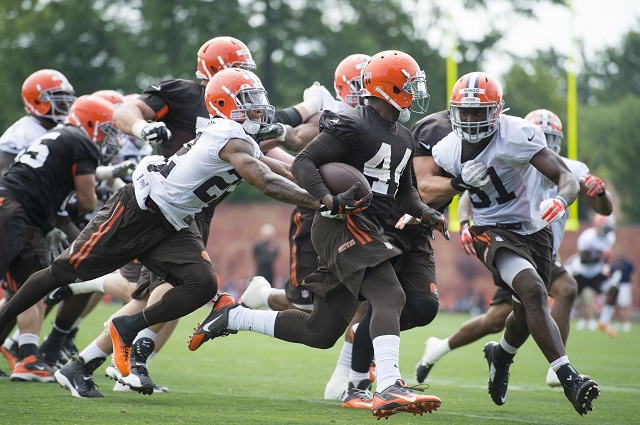 The NFL players union and the league have agreed to increase the size of each team's practice squad by 25 percent, opening up two more slots in the in-between and allowing teams to keep direct tabs on up to 10 players, instead of eight. The change will be made before franchises are required to determine a final roster for this season, per ESPN, so franchises will be allowed to keep two more players on call before things get underway in early September. That's right – we're only two weeks away from football.
An NFL practice squad can be best compared to purgatory. It's where you'll find players who show enough promise to make an NFL roster but who don't quite fit into the active team. The rules that govern the squad rules are slightly obtuse, but essentially, practice squads practice with the normal team; are prohibited from playing in regular-season or playoff games; aren't paid as well as the players who are on the nominal 53-man NFL roster; and can be signed away to any other team at any time.
Further complicating things, NFL teams can only put a player on the practice squad for two seasons, unless they hit specific criteria — namely that the team hasn't had an opening for him on the regular roster during his two years, or if he was only on the 53-man roster for fewer than nine games during one NFL season. Under the old rules, three games on the practice squad would have been enough to count as one year; for purposes of this rule, it has now been doubled to six.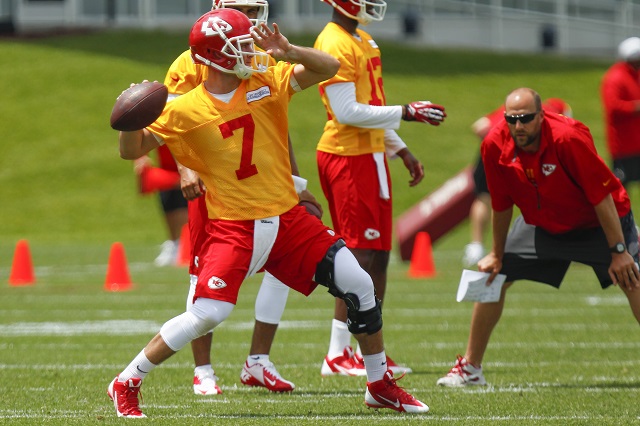 While no one has dreams of winding up on a practice squad, this in-between moment nonetheless remains the best chance for prospective players to hone their skills in front of teams and earn a paycheck playing football, since practice squads are more visible to NFL teams than their minor league equivalents. The league doesn't have a real development league where it can stash players, whether they be pulled because of injury concerns or because they're on the cusp of readiness.
The proposal was originally brought up during the Orlando owners' meeting in March, but was only passed earlier today. As of today, the current adjustment will only last for two seasons, so the practice squad size could go back to eight players in two years. That said, it seems unlikely that the NFL would take that step back, even if it is enacting what is essentially a trial period for the new rules.