NFL: Patrick Mahomes Heading Toward a Historic Payday?
Through his first two-plus seasons, Kansas City Chiefs quarterback Patrick Mahomes has emerged as one of the top talents in the league. Mahomes has helped transform the Chiefs into a powerhouse in the NFL with legitimate Super Bowl aspirations in 2019 that could help him cash in historic fashion next offseason.
Patrick Mahomes' historic start to his NFL career
Since grabbing ahold of the starting job prior to last season, Mahomes has taken the league by storm behind his stellar play that has already seen him capture an MVP award before turning 24 years old.
In his breakout 2018 campaign, Mahomes put up huge numbers by leading the NFL with a league-best 50 touchdown passes along with for 5,097 passing yards on a 66% completion rate. He became just the third player in league history to record 50 or more touchdowns in a season, joining future Hall of Famers Tom Brady and Peyton Manning.
Mahomes has continued that torrid pace in 2019 as he notched 1,195 passing yards on 71.9% completion percentage along with 10 touchdowns to zero interceptions and a 134.9 passer rating through the first three games. This has him on a trajectory to put up an NFL record 6,373 passing yards with 53 touchdowns while further pumping up his early case to repeat as the MVP.
On top of that, Mahomes has become the first player in NFL history to have 6,576 passing yards, 60 passing touchdowns, and a 115.3 passer rating over his first 20 career games. He also set the all-time mark with six performances with at least 300 passing yards and four touchdowns in his first 19 career games.
Chiefs could offer Patrick Mahomes first $200 million contract
Mahomes' historic production has firmly settled him in as the Chiefs' franchise quarterback for the long haul.
With several of the league's quarterbacks such as Carson Wentz, Russell Wilson, Matt Ryan, Aaron Rodgers, and Jared Goff all getting new lucrative deals over the last several months, it has brought into the limelight his contract situation. During an appearance on ESPN's Get Up on Thursday, NFL insider Adam Schefter voiced that Mahomes could receive an extension offer north of $200 million from Kansas City next offseason.
This massive deal would far surpass the five-year, $150 million extension that Ryan worked out with the Atlanta Falcons. It would also put him well above the NFL-record $35 million annual salary that Wilson has in his four-year, $140 million with the Seattle Seahawks.
Keep in mind, Mahomes is currently in the third year of his four-year, $16.4 million rookie deal that will pay him roughly $9.7 million over the next two seasons.
Chiefs will break the bank for Patrick Mahomes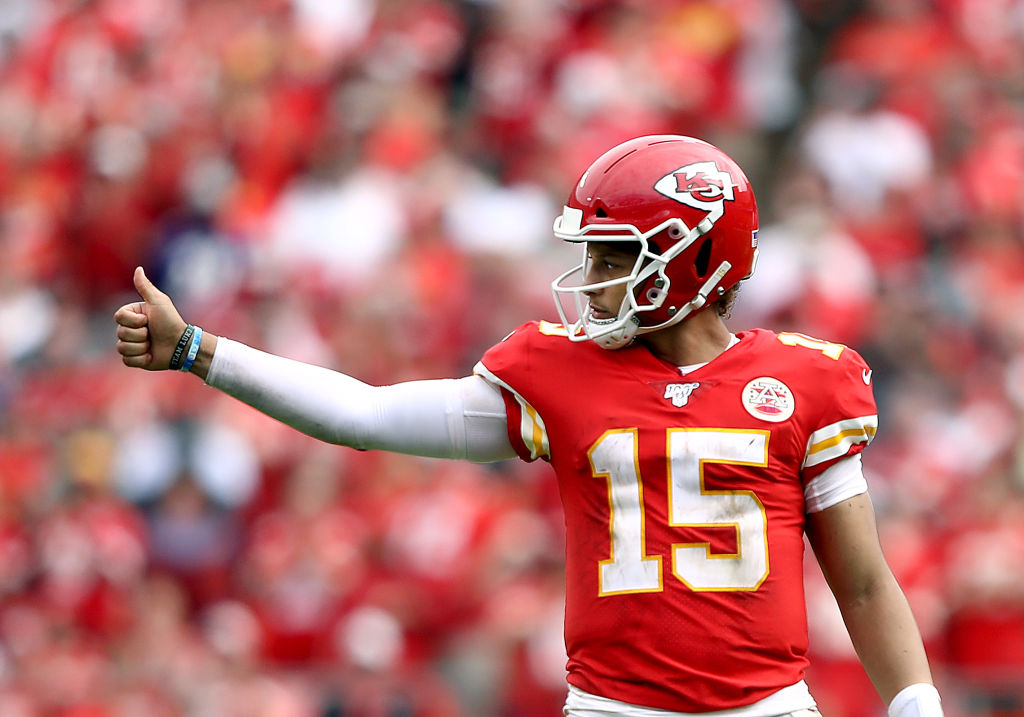 This has put the ball in the Chiefs' court in the coming months to hammer out what will foreseeably be a record-breaking extension with their star quarterback.
Mahomes has already established himself as arguably the game's best player at his position while still being years away from the prime of his career. From that aspect alone, it's hard to comprehend that he can still markedly improve from what he has already shown that has helped him earn an MVP award and possibly a second one in 2019.
He is a special talent that has skyrocketed to elite status in the NFL, while more importantly making the Chiefs into a potential Super Bowl contender for years to come. Knowing all that, it increases the pressure on Kansas City to work out a deal that could make Mahomes first $200 million player in NFL history.
The only question that may remain is how much money the Chiefs will be willing to unload to retain their star quarterback.