Why Elite NFL Players Should Cheer for Russell Wilson and His new Contract
With one demand, Seattle Seahawks quarterback Russell Wilson helped give power to future high-end NFL players. While certain deadlines in the NFL are firm, including the trade deadline and the start of free agency, Wilson played his own hand when he told his team to either pay him by April 15 or be prepared to lose him. The result was a new $140 million deal which guarantees him $107 million and brings the grand total of his contract to $157 million.
What it means for Russell Wilson
The Seahawks could have let Russell Wilson go, but the thought of losing him without a proven backup was too much of a risk to handle. In playing his hand, Wilson took a gamble that would either get him paid in Seattle or get paid somewhere else. With $65 million coming up front with his bonus, a large chunk of the deal is already in his pocket.

Wilson made waves when he immediately became a Super Bowl quarterback, but he hasn't been back since. Some fans criticize Wilson's relative lack of success, while others excuse it. When he's at the top of his game, Russell Wilson is an elite QB, but as age catches up to him, his lack of size could hurt as his athleticism naturally goes away with age.

Although these questions may be fair, the Seahawks showed that they have trust in their star quarterback for years to come, even including a no-trade clause which gives him more power if he is to be moved one day.
Is there a precedent for this among NFL players?
Although a power play of this magnitude may not have precedent in the NFL, pro athletes have been playing hardball for several years as a way to get more power from the owners.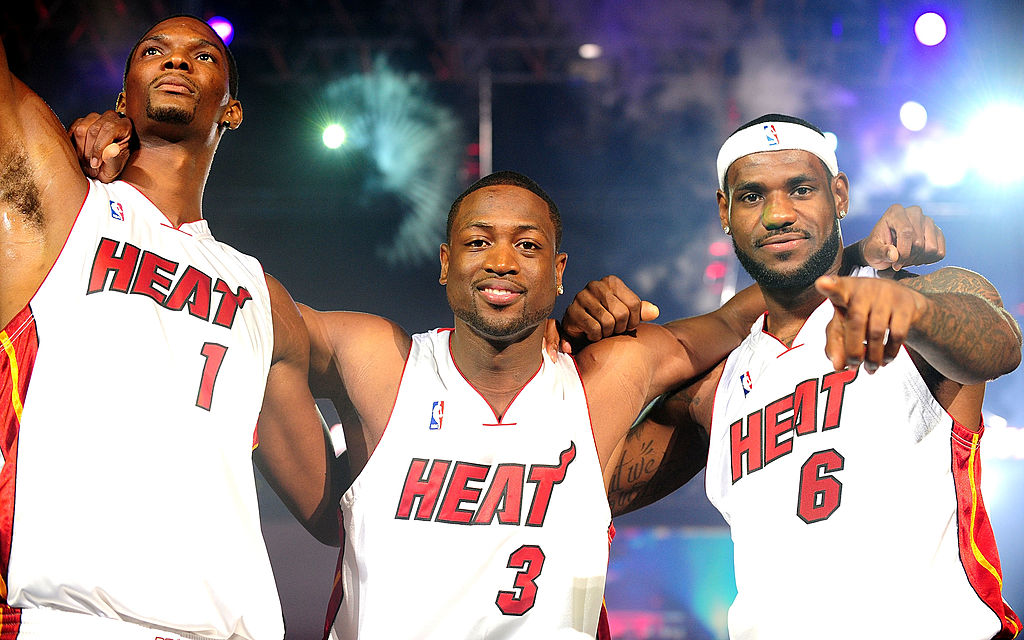 In the NBA, many saw LeBron James and Chris Bosh's decision to sign with the Miami Heat and form a superteam as a way to show the league that just as it can control their destiny, the players can as well.

Baseball star Bryce Harper saw what happens when the league tries to impose their power. He eventually got his record deal, but he had to wait until spring training started before a team finally agreed to terms that met with his approval. The owners run these leagues, but the players are beginning to understand that without their star power, the leagues cannot succeed.

What does this mean for other players?
NFL players will not ignore what Russell Wilson did with his deal, and the results of it could send shockwaves down the rest of the NFL. Other star quarterbacks such as Patrick Mahomes and Carson Wentz could theoretically impose similar deadlines when they are up for their own extension talks.
Although it worked out for Wilson, there's no guarantee that other teams will comply with the players who try to impose their will. As a quarterback, Wilson has a clear advantage; other positions don't have the same level of importance and don't garner the same payday. However, that does not mean that the other NFL players can't try similar strategies.

While the dollar amounts may change, and the strategy could be fine-tuned over time, Wilson's move shows other players, be they quarterbacks or kickers, that they can get some leverage from their teams. It is a move which will likely embolden several players, and scare owners and front offices who want to run teams their own way.

Whether this effect is an offshoot of what's happened in the other sports or the harbinger of similar strategies in the NFL, it marks a huge step forward in the battle for players' right to have their own power.