7 NFL Players Who Exceeded Expectations in Week One
Heading into Week 2 of the 2016 NFL regular season, the focus is either on teams looking to build momentum after a win or right the ship after a loss. However, for these NFL players, it's all about continuing to trend upwards. These outstanding athletes below exceeded all of our expectations in the opening week — and Week 2 calls for encore performances. Let's check out the seven NFL players who shocked us after breaking out in the opening week of regular-season action.
1. Carson Wentz, QB, Philadelphia Eagles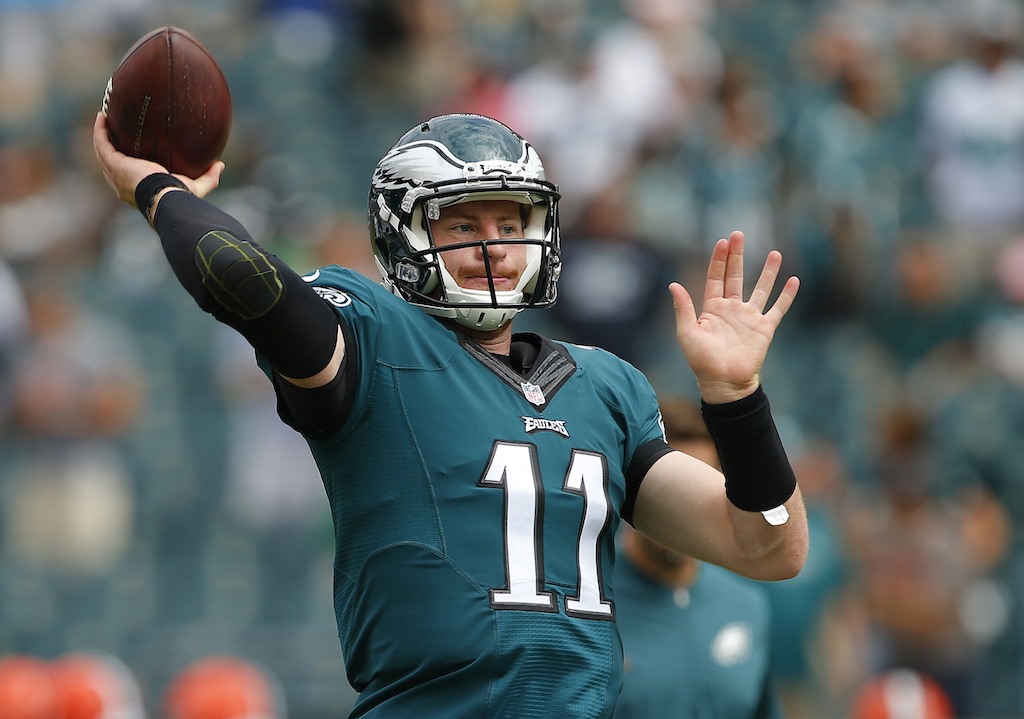 Carson Wentz wasn't perfect in his NFL debut, but he was pretty stellar for a pro newcomer. He completed 22 of 37 passes for 278 yards and two touchdowns while showing impressive zip on his passes and a great ability to read opposing defenses quickly. Yes, his performance came against the woeful Cleveland Browns, but Wentz still deserves a lot of praise, especially after missing almost all of the preseason with a rib injury. The 23-year-old came into this game with minimal practice time and only one game worth of preseason action — and he showed haters what he's made of.
2. Theo Riddick, RB, Detroit Lions
As NFL.com's Ian Rapoport reported, the Detroit Lions and Theo Riddick agreed to a three-year contract extension just two days before their first game.
The #Lions and RB Theo Riddick have agreed on a 3-year extension worth $12.75M, source said. DET doing WORK today.

— Ian Rapoport (@RapSheet) September 9, 2016
Riddick quickly made it known that the Lions made the right decision to extend their time with him, as he dominated in Week 1. The 32-year-old proved he has the potential to be one of the best dual-threat backs in the league, rushing seven times for 45 yards with a touchdown, while also catching five passes for 63 yards and an additional score. There's nothing not to like about Riddick's game, and he could be a key piece of the Lions' puzzle all season long.
3. Tajae Sharpe, WR, Tennessee Titans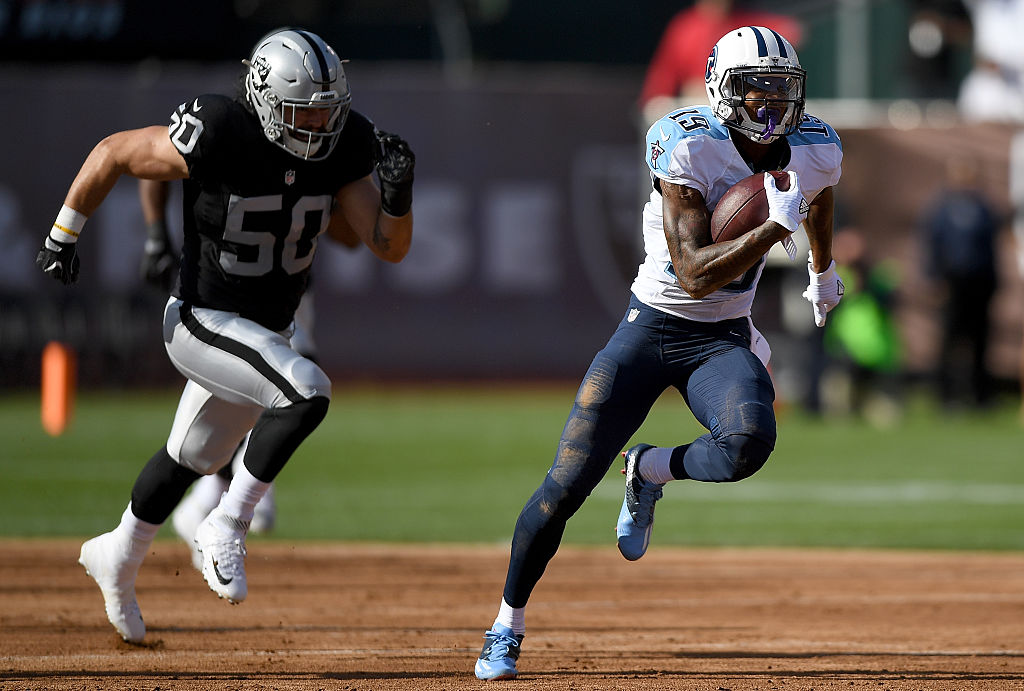 Is it safe to say that the Tennessee Titans got a steal in their 2016 fifth-round pick, Tajae Sharpe? The young wide receiver from the University of Massachusetts was the definition of a No. 1 wide receiver in Week 1, catching seven passes for 76 yards. To top it off, he also saw 11 targets from second-year quarterback Marcus Mariota, demonstrating to everyone that the two have a strong connection. Sharpe will only continue improving, and we predict he will be a vital part of Tennessee's offense for years to come.
4. Willie Snead, WR, New Orleans Saints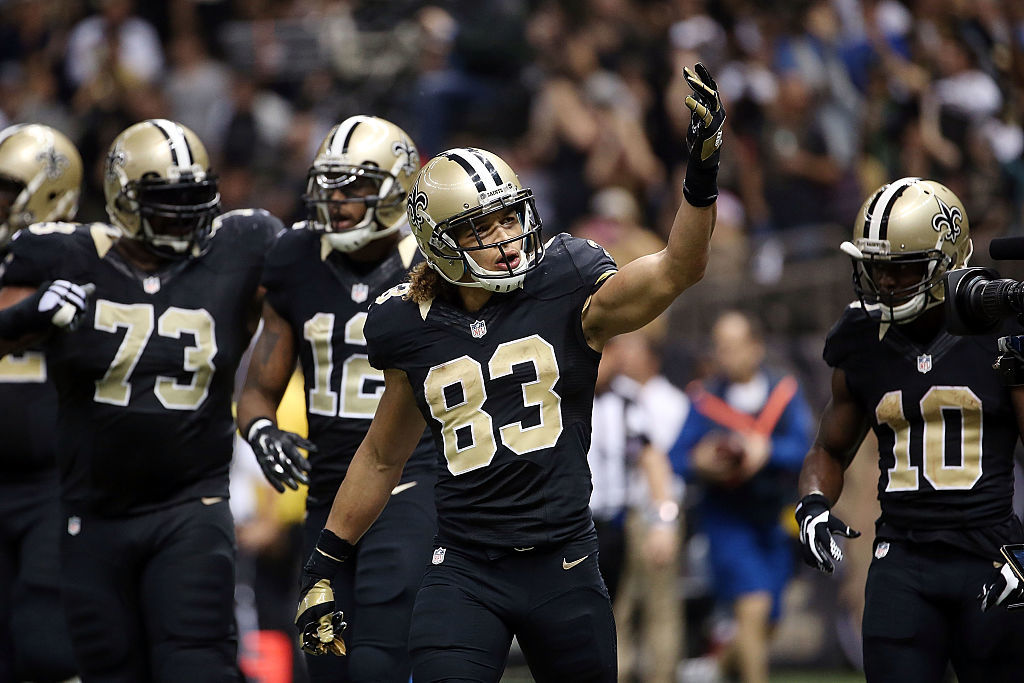 On the Sunday of Week 1, Willie Snead was one of the best wide receivers in the NFL — right there with his teammate Brandin Cooks. While the explosion from Cooks isn't shocking, Snead's tremendous performance wasn't as easy to predict. The former undrafted free agent wound up catching nine passes (on nine targets) for 172 yards and a touchdown. He picked apart the Oakland Raiders' defense and proved that he's more than capable of being an excellent receiving option for Drew Brees next to Cooks.
5. Spencer Ware, RB, Kansas City Chiefs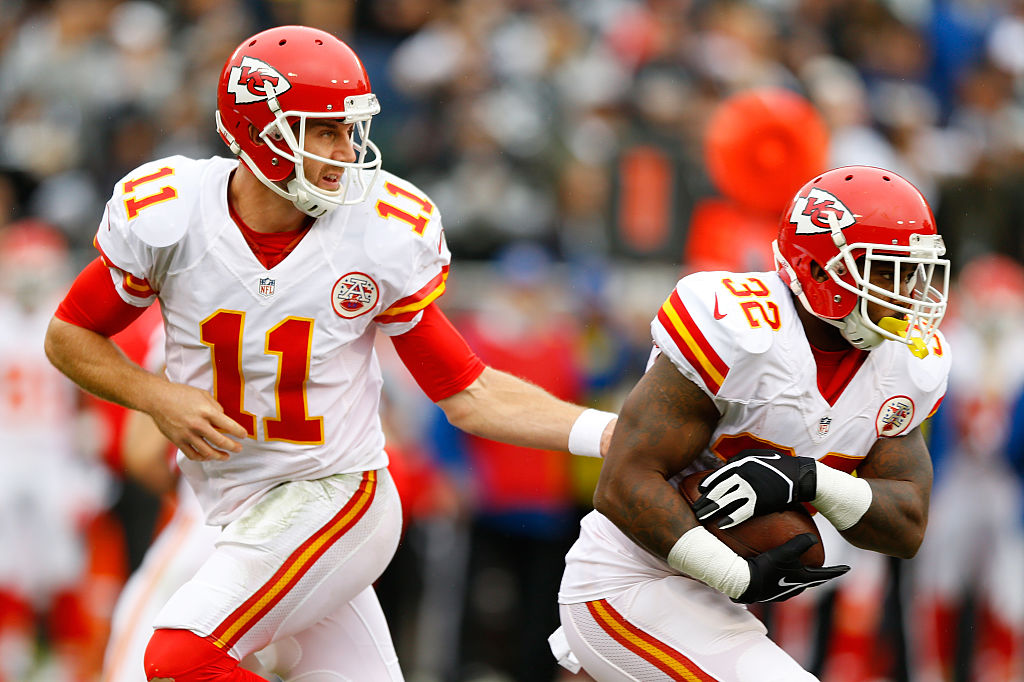 When the Kansas City Chiefs announced that Jamaal Charles wouldn't be ready to go in Week 1, fans assumed Spencer Ware would be the man to take over in the backfield. However, it's a pretty safe bet that no one expected him to be quite as dominant as he was, though. Ware not only rushed 11 times for 70 yards and a touchdown, but he caught seven of eight targets for a whopping 129 yards, too. Along with Alex Smith, he was the key piece behind Kansas City's furious comeback against the San Diego Chargers.
6. Will Fuller, WR, Houston Texans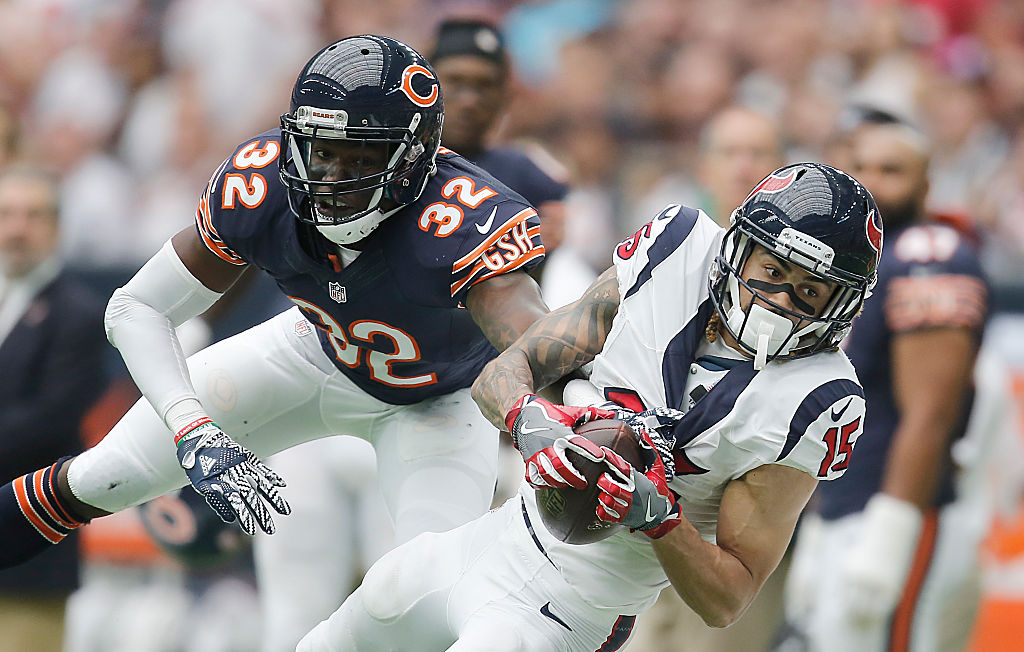 After we were way, way off the Will Fuller bandwagon, we now officially will hop back on it again. Fuller looked great in his NFL debut, proving hat he was more than just a body-catching wideout; he did a little bit of everything while showing his exceptional speed. The 22-year-old wrapped up his day with five receptions for 107 yards and a touchdown. If not for a big drop, his stat line could have been even more incredible. Regardless, it's a safe bet that Texans fans are thrilled with his Week 1 production.
7. Mohamed Sanu, WR, Atlanta Falcons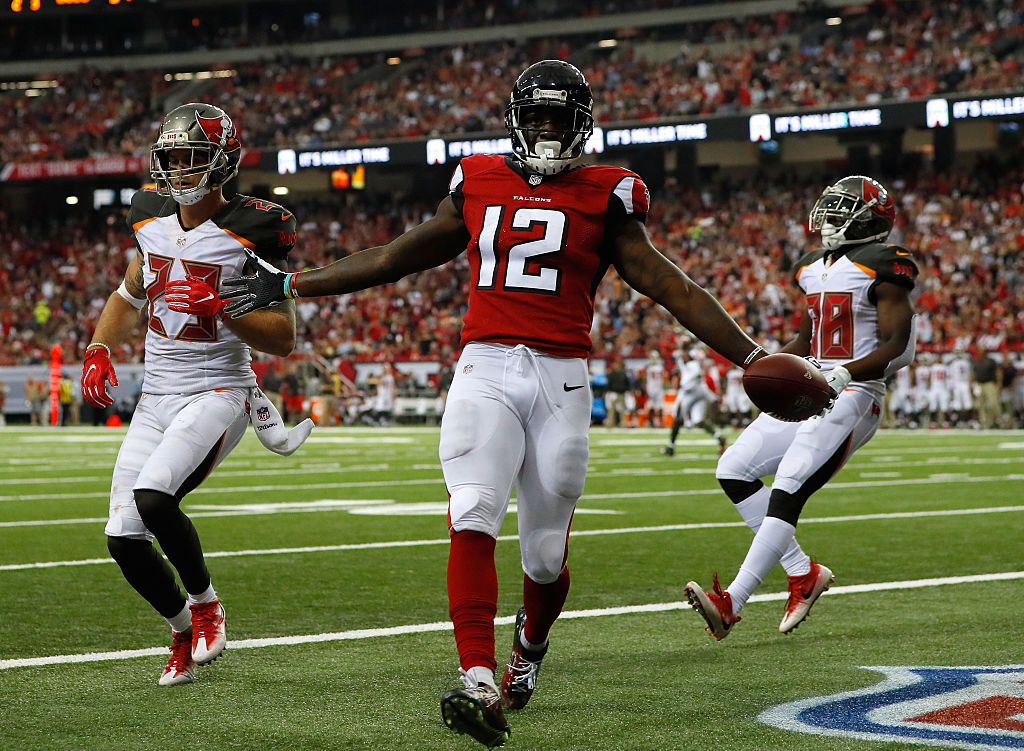 Mohamed Sanu was primed and ready to take over the No. 2 receiver spot for the Falcons, but few people likely expected him to hit the ground running like he did. The former Cincinnati Bengal was a top target for Matt Ryan, seeing eight targets that he converted into five receptions for 80 yards with a touchdown — and he added a two-point conversion for good measure. Sanu also played through an ankle injury. He is poised to have a big game against the Oakland Raiders in Week 2.
Statistics courtesy of ESPN and Pro-Football-Reference.