7 NFL Players Who Exceeded Expectations in Week 2
Week 2 of the 2016 NFL season is in the books, and there were plenty of takeaways from the action. A few superstars who were MVP favorites aren't looking the part, while other players are exceeding expectations in a big way. Today, we're going to take a look at the NFL players who thrived in Week 2, even when the odds were against them. We'll start with the Thursday night game and a player who not only exceeded statistical expectations, but is also in the process of debunking am old myth about 30-year-old running backs.
1. Matt Forte, RB, New York Jets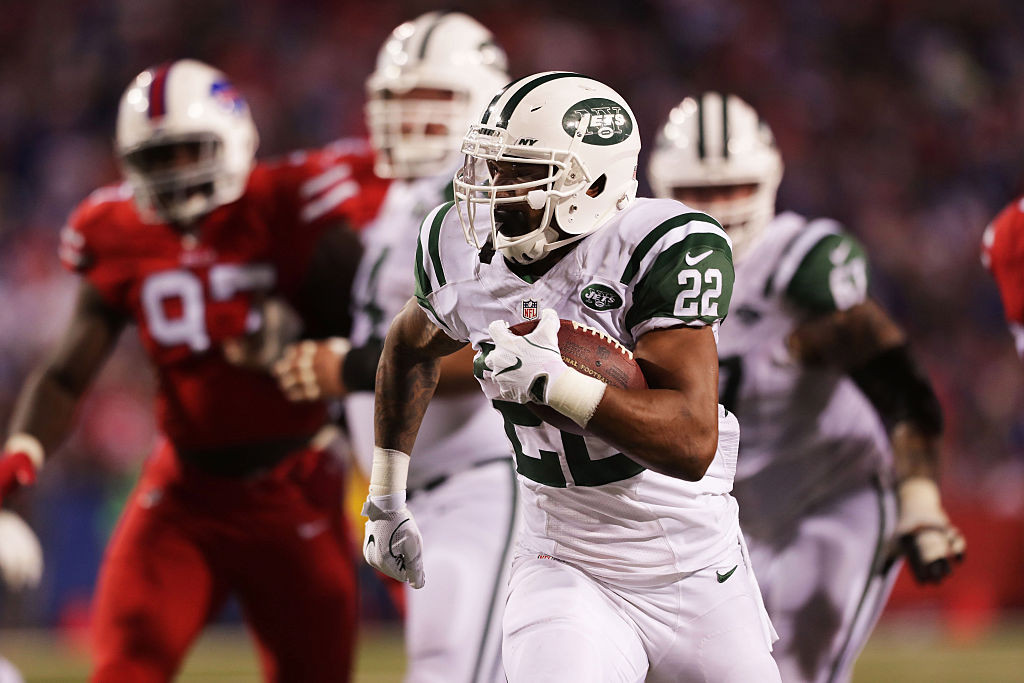 It wasn't surprising to see Matt Forte rush for 100 yards. What was shocking was seeing him receive an incredible 30 carries and score three touchdowns. Forte is on pace for a ridiculous number of touches this NFL season. If this keeps going, he could end up with 450-plus combined carries and receptions. This is highly unlikely, but in Week 2, the 30-year-old running back pretty much shattered expectations.
2. Stefon Diggs, WR, Minnesota Vikings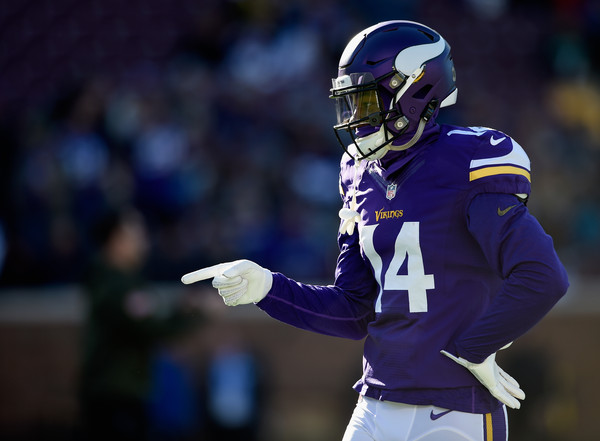 After seeing Stefon Diggs catch seven passes for 103 yards with Shaun Hill under center in Week 1, expecting him to total 80 yards in Week 2 — Sam Bradford's debut — wouldn't be too crazy, right? His final stat line: nine receptions for 182 yards and a touchdown. Diggs is the real deal, and his sophomore campaign is on pace to be even more impressive than his rookie NFL season. If Diggs and Bradford can continue to build their rapport, they could be a strong, successful combo to watch this season.
3. Travis Benjamin, WR, San Diego Chargers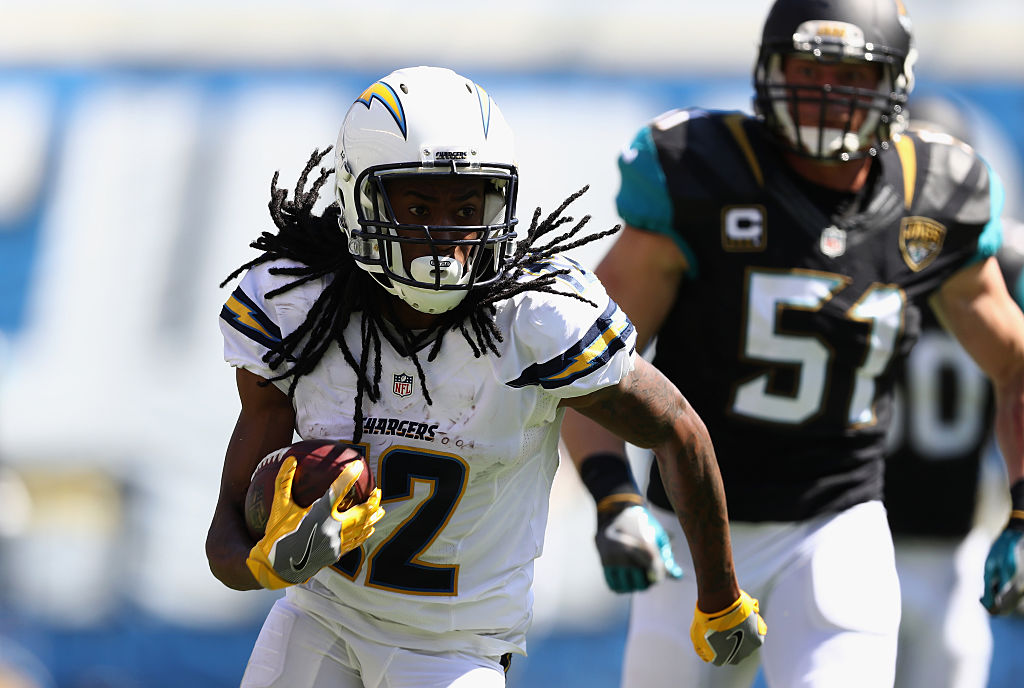 When the Chargers lost wide receiver Keenan Allen for the season, someone needed to step up. Fortunately, many of San Diego's receivers helped fill the void on Sunday, but no one was quite as impressive as Travis Benjamin. Not only did the 26-year-old catch six passes for 115 yards, but he also scored two touchdowns. Expect Benjamin to see plenty of targets over the coming week. He will quickly become one of Philip Rivers' favorite targets.
4. Martellus Bennett, TE, New England Patriots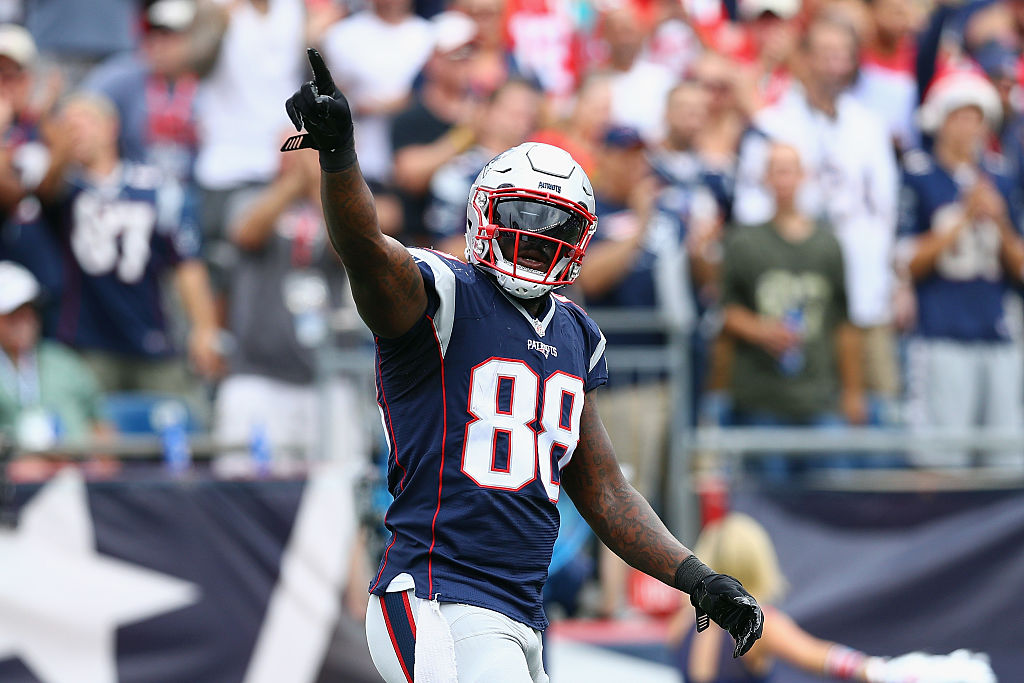 In Week 1, when Rob Gronkowski became inactive, the New England Patriots' expectation was that Marcellus Bennett would step up and shine. Unfortunately, he totaled just three catches for 14 yards in an eerily quiet day. Apparently, everyone was just one week ahead of Bennett's breakout game for his new team, as he caught five passes for 114 yards and a touchdown in Week 2 against the Miami Dolphins. Even with Gronkowski out, few NFL fans and critics could have expected Bennett to show up the way he did.
5. Corey Coleman, WR, Cleveland Browns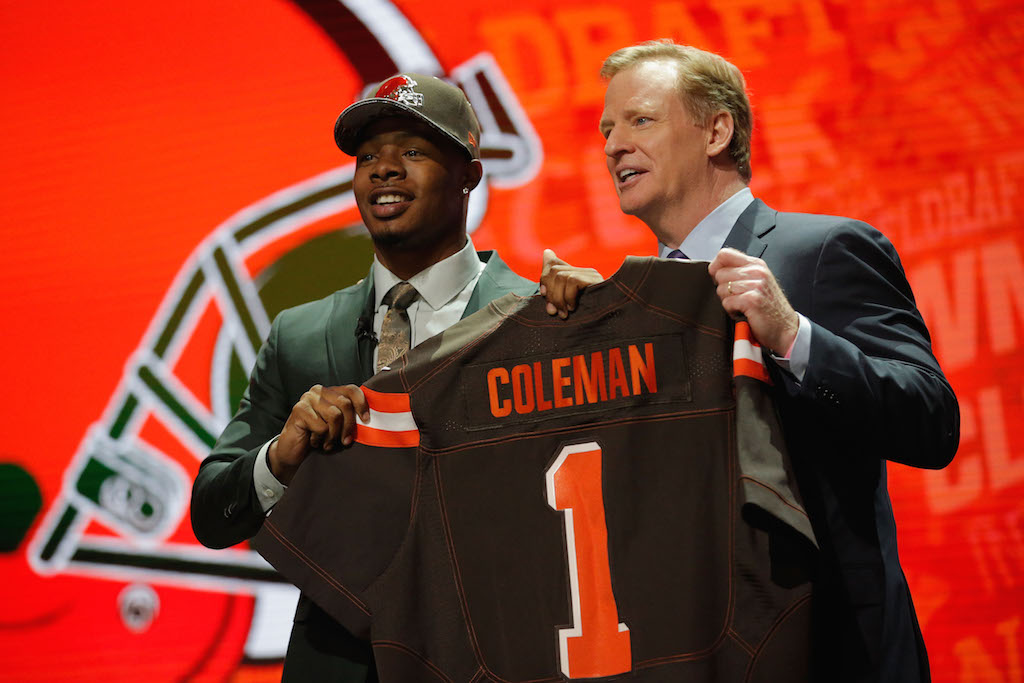 No Robert Griffin III? No problem. Corey Coleman shined with Josh McCown under center, catching five passes for 104 yards and two touchdowns against the Baltimore Ravens. Unfortunately, Coleman's talent will be tested in Week 3 and beyond, as McCown is also out for multiple games, meaning that rookie Cody Kessler will line up under center for the Browns. At the very least, Browns fans can be excited because their newest wide receiver has some tremendous upside.
6. Sam Bradford, QB, Minnesota Vikings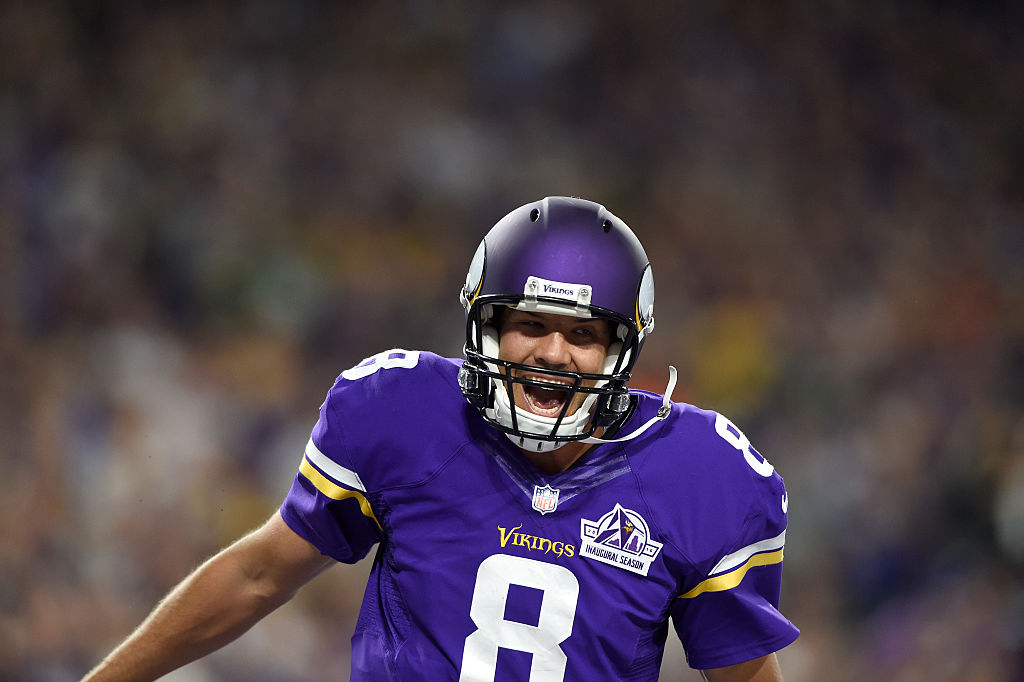 It was pretty tough for anyone to predict how Sam Bradford's first start for the Vikings would go. It's a safe assumption that few people expected what happened on Sunday night. The former Philadelphia Eagles quarterback completed 22 of 31 passes for 286 yards and two touchdowns. He also showed incredible rapport with the aforementioned Diggs. Without Teddy Bridgewater, the Vikings' 2016 NFL Playoffs hopes may not be down the drain just yet.
7. Melvin Gordon, RB, San Diego Chargers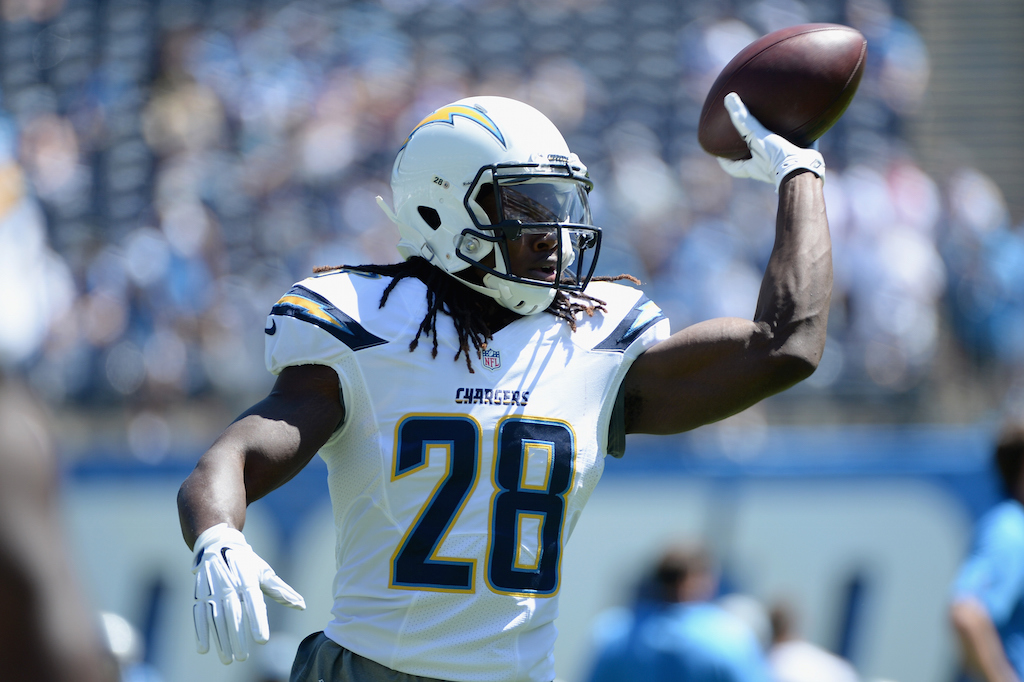 A week after Melvin Gordon played 23 total snaps in Week 1, he received 27 total touches in Week 2. It was a whole different world for Gordon, who had 10 more carries, double the total yards and scored yet another touchdown against the Jacksonville Jaguars on Sunday. While many expected Gordon to have a strong game, few likely expected him to do nearly as much as he did in Week 2. To top it off, with Danny Woodhead unfortunately suffering a torn ACL, it means that Gordon should see even more work in Week 3.
Statistics courtesy of ESPN and Pro-Football-Reference.