NFL Players Face These Alarming Health Issues As Soon As They Retire
NFL players take a substantial risk every time they step on the field. While concussions and knee injuries get most of the attention, one major health issue faces many players once they retire: obesity. Let's look at how some players struggle to adapt their lifestyles and suffer the consequences.
The diet and overall health of NFL players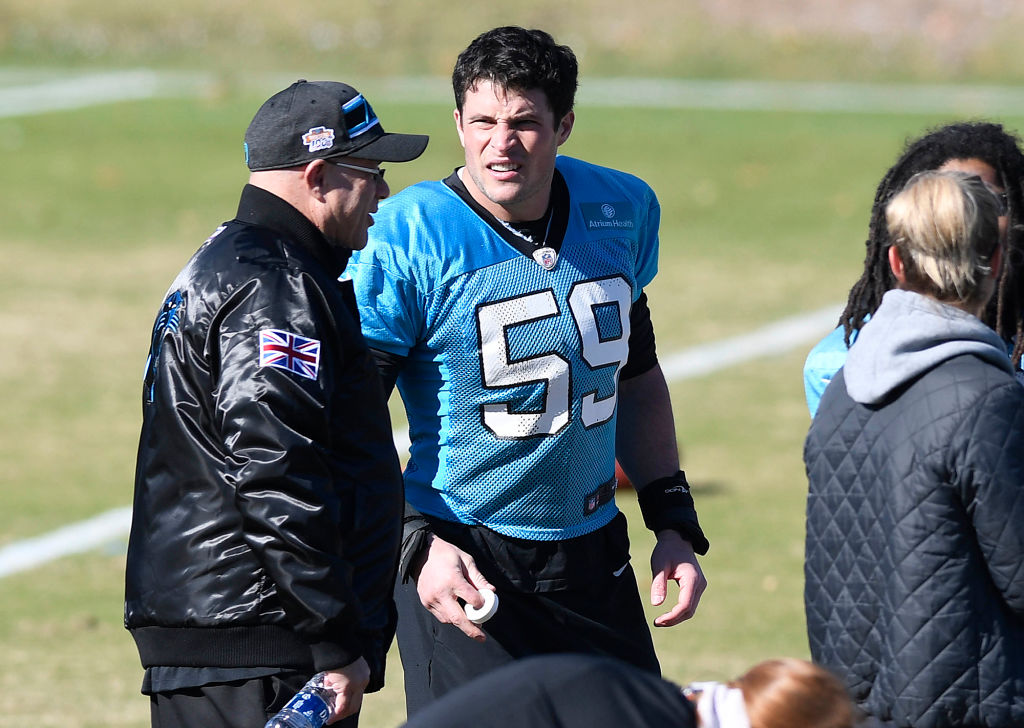 People expect NFL players, no matter the position, to be big by normal standards. Some positions do require less weight than others. A running back or cornerback weighs much less than an offensive or defensive lineman.
In today's NFL, offensive linemen are expected to weigh over 300 pounds. This may involve serious lifestyle and dietary changes. While nutrition is important, NFL players are trained to eat much more than the average person.
Former center Matt Birk played 15 seasons in the NFL and told ESPN that he averaged 6,500 calories per day. "I looked at it as being as big and strong as I could for self-preservation … It was almost a thing of fear. When I'd leave the table, I'd say, 'All right, good job.' Like it was a gold star for me."
Birk explained that he would eat as many as three dinners of calorically-dense foods like pasta, pizza, or tacos. "After doing that for 15, 20 years, it takes some time to readjust, recalibrate my compass," he admitted.
How retired NFL players adjust their health
NFL players who gained a lot of weight during their careers must adapt their lifestyle following their playing days. It's a simple equation. They can't eat as much because they aren't as active as they once were. If they fail to adjust their habits, they'll gain weight.
One player who made a positive change is former Browns offensive lineman Joe Thomas. One of the best offensive linemen ever, Thomas played at 310 pounds during his NFL career. Within nine months of retiring, he lost 50 pounds.
Now, Thomas looks svelte compared to his bulkier frame from his time with the Browns. He practiced a healthy lifestyle with a reasonable diet. When asked how he did it, his tongue was planted firmly in cheek, reports NFL.com: "You just don't eat until you feel like you're gonna throw up at every meal and all of a sudden the weight falls right off."
Health issues that plague retired NFL players
Due to the excessive weight gain players experience during their NFL days, some struggle to recover after retiring. This can lead to obesity, which drives many other health issues. Here are a few:
Overeating: Pro athletes are conditioned to eat and eat often during their playing days. If they don't adjust their calories in retirement, they can pack on the pounds. 
Pain management: Putting a lot of weight on one's frame can lead to joint pain and soreness. As someone's weight increases, they'll need to seek out ways to manage the pain. In some instances, this can lead to the abuse of painkillers. 
Sleep apnea: Obesity can lead to obstructive sleep apnea, limiting a person's ability to sleep soundly. Lack of sleep is a serious health issue that can compound over time. 
The bottom line? Obesity is a major issue for retired players. This makes it all the more important that they adapt their lifestyle once their career is over.
Follow more updates from Sportscasting on our Facebook page.