5 NFL Players Other Than Patrick Mahomes Have Signed a 10-Year Contract
There is no doubt that Patrick Mahomes is a historic NFL player. So it was a foregone conclusion that the Kansas City Chiefs would lock down the young quarterback.
Back in 2020, the question was more oriented around dynasty building. The resulting 10-year contract was eye-wateringly massive and sent KC fans the exact message they desired. That said, it wasn't the first time NFL players enjoyed a decade-long vote of confidence from their franchise.
Patrick Mahomes' payday ensures he is the face of the Kansas City Chiefs for years to come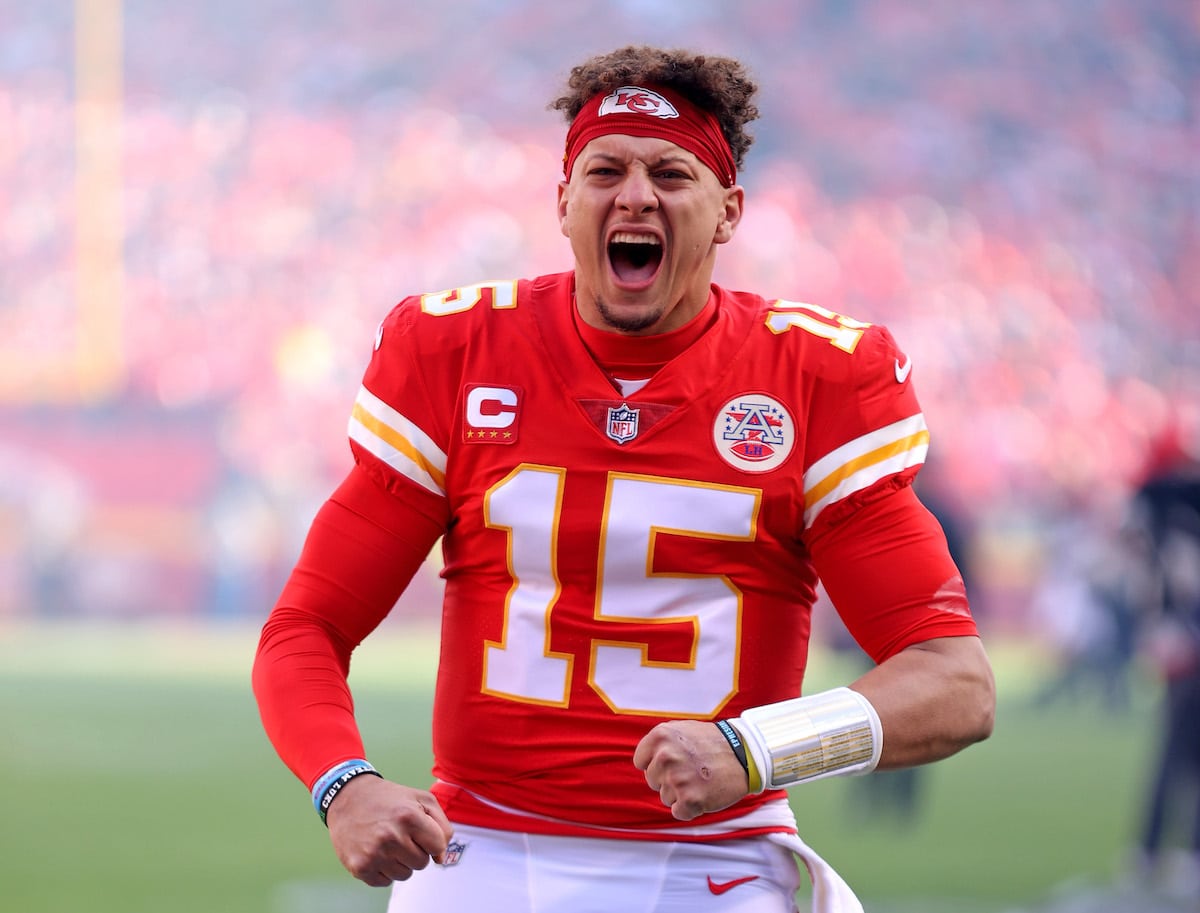 Mahomes' 2020 signing, on the heels of a Super Bowl victory, was monumental. The New York Times reports that the $503 million, 10-year contract was the best result for both parties. Sure, the huge sticker price might seem like a lot. Yet the length of it lowers the season-by-season impact.
That ensures the KC front office has enough wiggle room to support their QB1, rather than signing him to an expensive vanity deal. While a shorter, more expensive deal might have been worth more overall, Mahomes has long-term job security. In a league as demanding on the body as the NFL, that's an incredibly important factor for players.
Mahomes' 10-year contract is just the start of his earnings
It's unlikely that Mahomes has many regrets over his yearly salary. According to OSDB Sports, No. 15 is rolling in endorsements.
The Texas Tech alum enjoys regional collaborations, like a partnership with the midwest grocery store chain Hy-Vee. Mahomes also has massive deals with companies like Adidas, who produced his "Showtime" sneakers in 2019.
Given his massive popularity and great odds for more Super Bowl appearances, the true end-of-career net worth of the "Baby GOAT" could be unprecedented. So how does he stack up to other quarterbacks who enjoyed cushy, 10-year contracts?
Five quarterbacks who signed 10-year NFL contracts
According to NFL.com, the Chiefs' blockbuster 2020 deal was the first of its kind in a long time. Front offices across the league apparently became shy about doling out lengthy guarantees to QBs since all the way back in 2004.
Before that, though, it wasn't uncommon for the biggest names at the position to land a long run with their respective teams, The Spun reports. These are the top QBs who enjoyed 10-year deals in the early 2000s:
Brett Favre (2001): Before Aaron Rodgers, Brett Favre was synonymous with the Green Bay Packers. His 10-year, $100 million contract came on the heels of a Super Bowl victory, much like Mahomes. He didn't see it through to the end, however, and was traded once Rodgers found his footing.
Drew Bledsoe (2001): The New England Patriots QB's fate was seemingly tied to Favre. After losing to the Packers in the Super Bowl, his team gave him a 10-year, $103 million vote of confidence. He barely limped past the first year of the contract, however. An injury sidelined him early, and his backup QB, Tom Brady, took over.
Donovan McNabb (2002): This era is almost defined by teams signing big-name QBs to long contracts. The Philadelphia Eagles went above and beyond for McNabb with a 12-year, $115 million offer. He held on in Philly until 2010, after bringing three NFC Championship appearances and one Super Bowl run to the city.
Daunte Culpepper (2003): This 10-year, $102 million deal with the Minnesota Vikings may explain why similar offers became rare. Culpepper was everything the team wanted — for two seasons. He was historically great and had one of the best passing seasons in NFL history. After that run, injuries destroyed his athleticism. He was traded in 2005 and out of the league by 2009.
Michael Vick (2004): The last 10-year offer until 2020 was a big one. The Atlanta Falcons set Vick up with a then-record 10-year, $130 million contract. His level of play declined shortly after, however, leading to worries among the Falcons faithful. Then, his infamous dog-fighting charge led to his release from the team. Vick came back in great shape with the Eagles in 2011, but front offices throughout the NFL decided to cool it on the decade-plus contract offers.