NFL
10 Big-Name NFL Players Who May Have to Take a Paycut in 2017
For most players, life in the National Football League can be brutal. In what amounts to a massively unfair business practice, NFL players are expected to honor the contracts they sign — even if they vastly outperform them. Whereas teams rarely (if ever) honor their end of the contracts they offer their players. With minimal guarantees in their contracts, if a franchise decides that a player's performance does not meet their expectations, they can simply release him and incur little (or no) consequences.
For teams, one alternative to cutting players is restructuring their contracts, which almost always amounts to giving them paycuts. In 2015, future Hall of Fame quarterback Peyton Manning accepted a $4 million paycut from the Denver Broncos (he made up all $4 million in postseason incentives, by the way), which gave the team the ability to add the pieces they needed to win Super Bowl 50. With that said, these 10 big-name NFL players will likely have to take paycuts in 2017.
1. Tony Romo, QB, Dallas Cowboys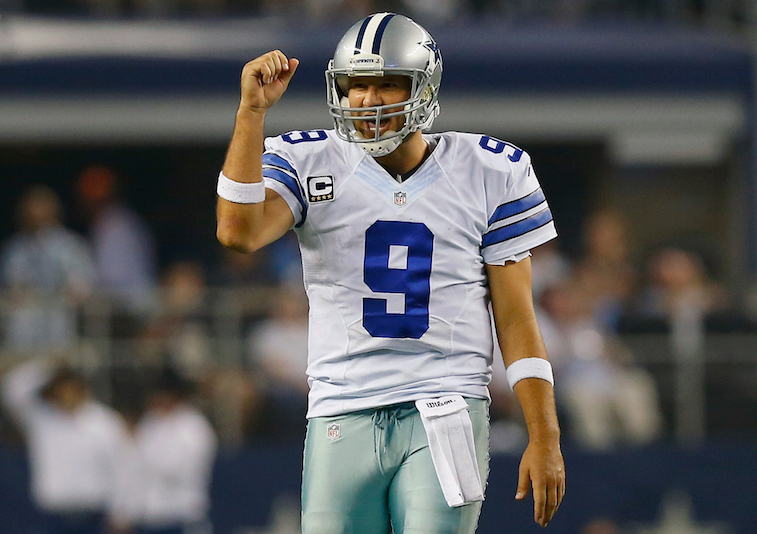 Tony Romo is about to learn that life in the NFL can be brutal financially, as well as physically. With the emergence of rookie quarterback Dak Prescott, Romo's future in Dallas is now up in the air. The Cowboys face a disastrous salary cap situation in 2017, and it will be hard for them to justify keeping Romo's base salary of $14 million and his cap hit of $24.7 million on the books in 2017 if Prescott continues to play at a high level in 2016. There is a chance that Dallas could try to trade Romo, but it will be hard to find a team willing to take on his contract.
The more likely scenario is that the Cowboys just bite the bullet and release Romo while taking on a dead money cap hit of $19.6 million (which would actually give them $5.1 million in cap relief). The four-time Pro Bowler would then be free to sign with any team in the league, but we just don't see any way he lands a deal that will pay him as well as his contract in Dallas did.
2. Jamaal Charles, RB, Kansas City Chiefs
At this point in time, there is little chance that Jamaal Charles will get to play out the final year of his contract with the Chiefs. The three-time All-Pro running back suffered yet another significant knee injury in 2016 (he also went down with a torn ACL in 2015), and has only played in eight games, rushing for 404 yards and five touchdowns in the last two seasons.
There is a chance Charles could stay with the Chiefs in 2017, but to do so would require him to take a massive paycut (he is scheduled to make a total of $7 million next year). If he refuses, Charles will likely be forced to retire or finish his career with another franchise
3. Sam Bradford, QB, Minnesota Vikings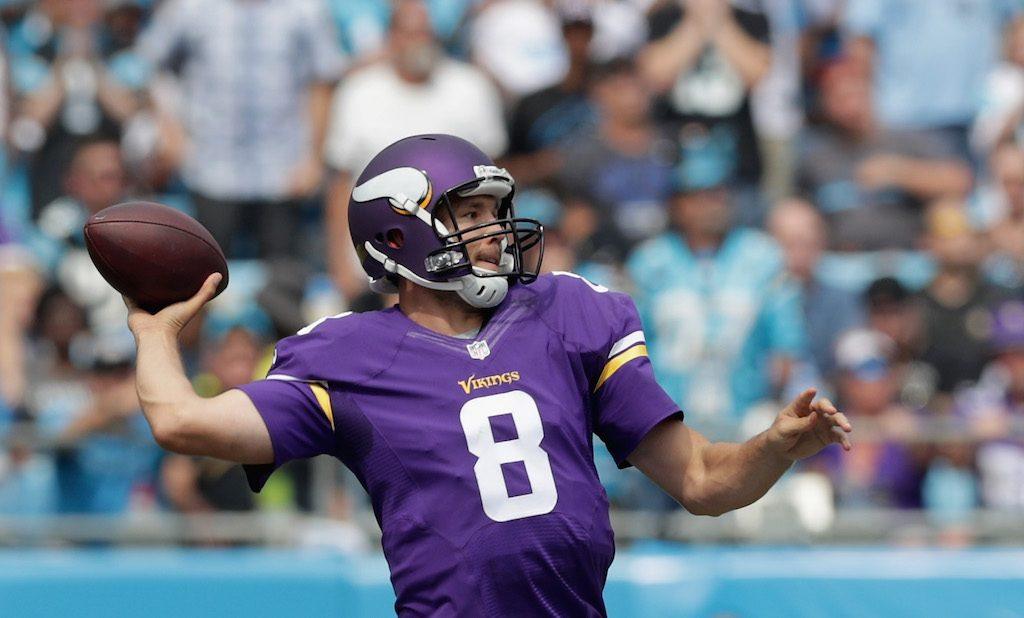 Sam Bradford's future is hugely dependent on how well fellow Vikings quarterback Teddy Bridgewater recovers from the gruesome knee injury he suffered in late August. But when it comes down to it, we just don't see Minnesota parting ways with Bradford given the uncertainty surrounding Bridgewater. We do, however, believe that the Vikings will want to restructure (and possibly extend) the 2008 Heisman Trophy winner's current contract.
Bradford is scheduled to make a base salary of $14 million and a roster bonus of $4 million (which becomes fully guaranteed on March 13) in 2017. We expect the Vikings to approach the former Oklahoma Sooner about reducing those numbers and add a year or two to his deal to reduce his salary cap hit for next year.
4. Jairus Byrd, S, New Orleans Saints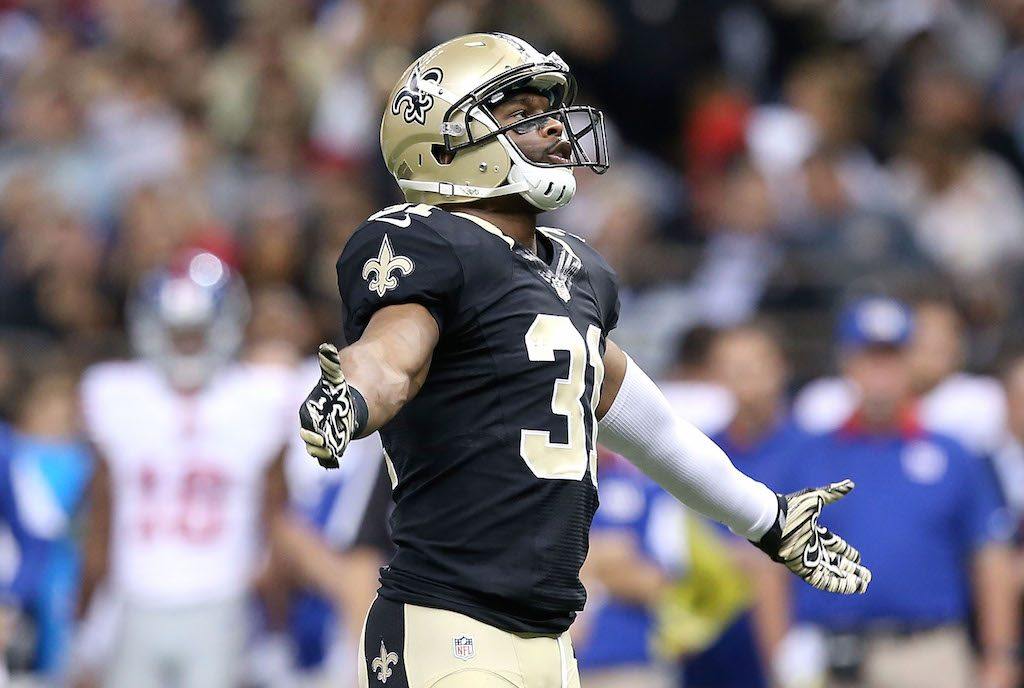 This one signing just hasn't panned out for the Saints. Jairus Byrd struggled to stay healthy, and with the cap issues the Saints deal with, we fully expect them to cut ties with the former Oregon Duck this coming offseason. To make matters worse for the safety, there is practically zero chance that Byrd gets a similar contract to the one he has now on the open market.
5. Jay Cutler, QB, Chicago Bears
All signs point toward the 2016 season being Jay Cutler's last with the Bears, as the team finally reached the point in the Cutler's seven-year, $126.7 million contract where they can cut the 33-year-old signal caller without incurring a major dead-money salary cap hit.
Since the team paid the majority of his guarantees already, they will take on a dead money hit of just $2 million by releasing Cutler following the 2016 season. While there will likely be plenty of suitors for the former Vanderbilt star if he hits free agency, there is no doubting that he will take a paycut from the $15 million he is scheduled to make in Chicago for the 2017 season.
6. Darrelle Revis, CB, New York Jets
Simply put, Darrelle Revis hasn't been the type of player the Jets thought they got when they signed him to a five-year $70.12 million contract in 2015. Up to this point in 2016, Pro Football Focus gives the future Hall of Fame cornerback a grade of 72.1, which ranks 68th in the league at his position.
The reality of the situation: The days of Revis taking away half of the field are a thing of the past. Expect the Jets, who face salary cap constraints, to work out a reduced salary for Revis. If that doesn't work out, they may very well release the 31-year-old defensive back.
7. Jason Witten, TE, Dallas Cowboys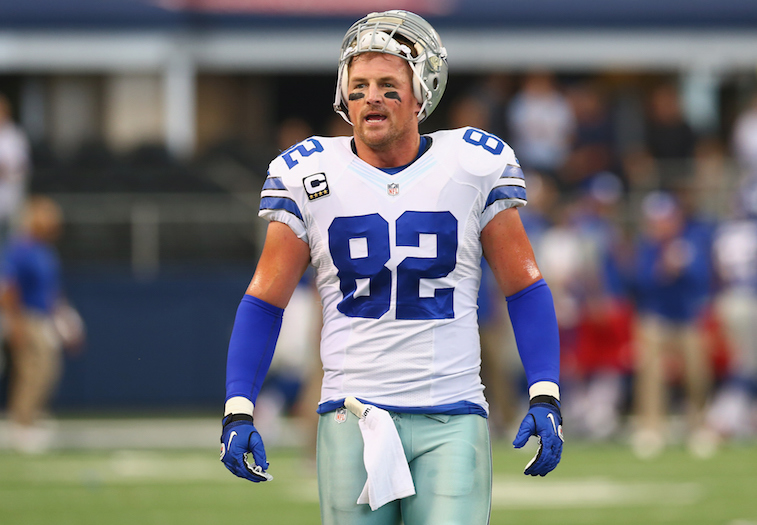 The Cowboys face serious salary cap issues next offseason, which means several veteran players will likely have to restructure their contracts and taking paycuts. One of those players is likely Jason Witten. The 34-year-old tight end will enter the final year of his contract (with a base salary of $7.4 million and a cap hit of $12.262 million). Our guess is that the Cowboys will likely try to restructure and extend Witten's contract to not only get some much-needed cap relief, but to also ensure the future Hall of Famer finishes his career in Dallas.
8. Jason Peters, OT, Philadelphia Eagles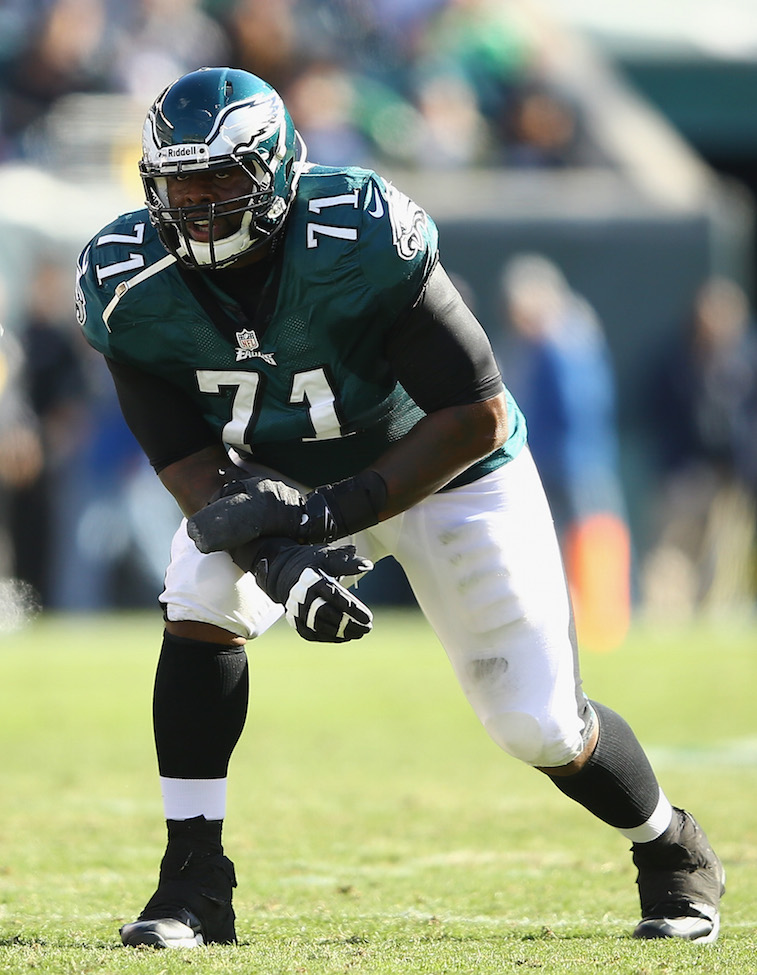 The Eagles project to be up tight against the salary cap in 2017. With a scheduled $9.95 million base salary and $11.2 million cap hit, Jason Peters may end up being a financial casualty. The future Hall of Fame left tackle can still play at a Pro Bowl level, but the Eagles have a younger and more than capable replacement in place in Lane Johnson — if Peters refuses to take a paycut this offseason. We hope that doesn't happen, though, and that Peters will finish his career in Philadelphia. For that to happen, he will likely have to rework his deal and take a minimal paycut.
9. Colin Kaepernick, QB, San Francisco 49ers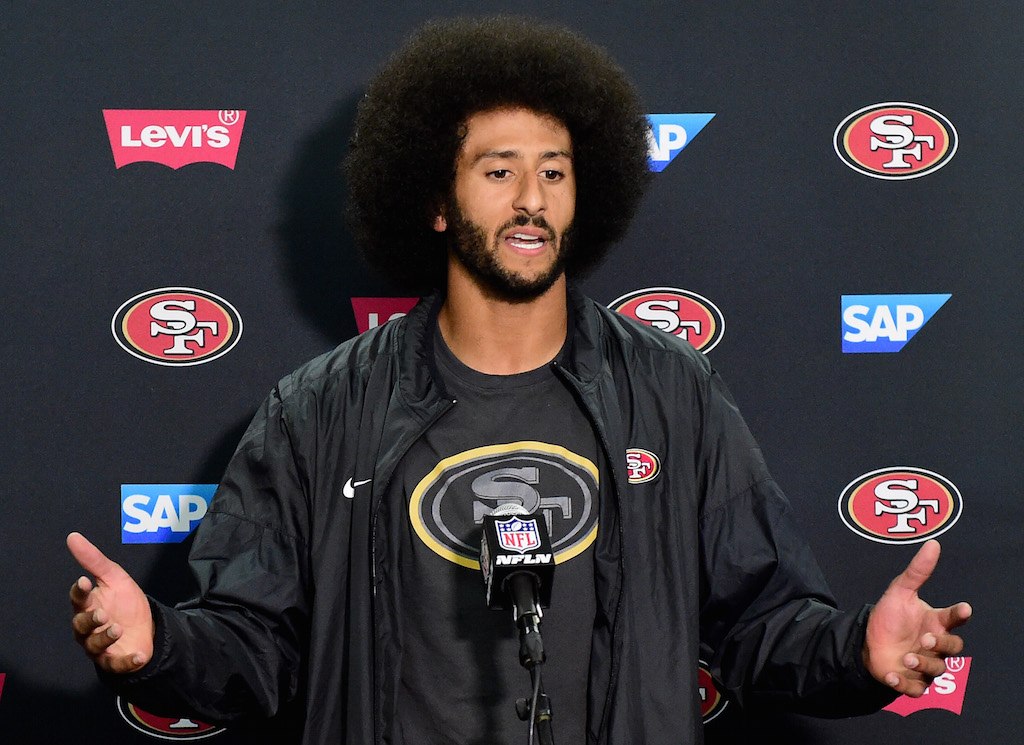 Regardless of where Colin Kaepernick plays in 2017, we expect him to take a substantially smaller salary next year. The controversial quarterback regained his starting position for the Niners for a brief time in 2016, but his play was simply horrendous.
There is a small chance that Kaepernick will return with the 49ers in 2017. Given his distracting behavior off the field, he may find it hard to land a job anywhere else this offseason. If he does, though, he will make nowhere near as much money as he did in 2016.
10. Adrian Peterson, RB, Minnesota Vikings
Bottom line: There is virtually no chance that Adrian Peterson plays out the 2017 season on his current contract. He will be 32-years-old at that point, coming off of another major knee injury, and is scheduled to have a base salary of $11.75 million and total salary cap hit of $18 million. While we believe that the Vikings definitely want to keep Peterson in the mix going forward, it's a near guarantee that they will want to restructure his contract (possibly adding years to his deal) and pay him less in 2017.
Contract data courtesy of Spotrac. Statistics courtesy of Pro-Football-Reference.