11 NFL Players Who Proved Everyone Wrong This Season
Plenty of players squander their professional careers once they reach the National Football League. For many, bad choices ruin the chance of a lifetime. For others, an uncontrollable ego and an inability to swallow their pride dash their hopes. These are the most extreme cases.
In the end, however, most NFL careers come to a crashing halt because a player stops performing at a high level. It doesn't matter how much talent an NFL player possesses, if they're not playing at a consistently high level, they won't have a job for long.
It's not unusual for some of the game's top players to have an "off" year. What's important is that they somehow find a way to overcome their struggles and return to form — especially when haters look for any reason to criticize. As it turns out, we've seen a handful of players rebound from a lackluster showing last year to have a stellar season in 2016. In our opinion, these 11 players stand out among than the rest.
1. Melvin Gordon, RB, San Diego Chargers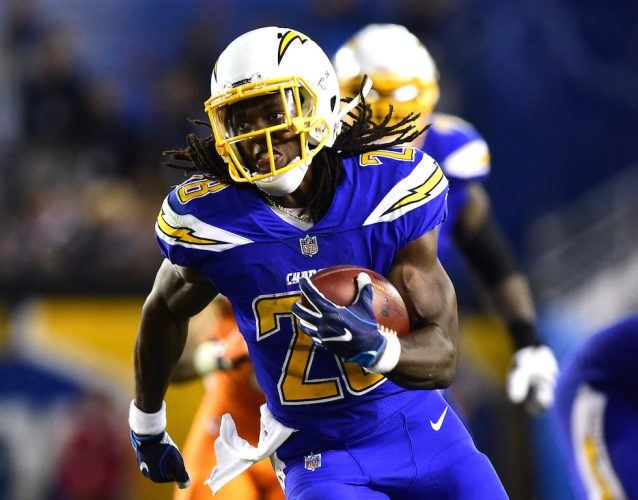 Many players probably wish this season never happened, but San Diego running back Melvin Gordon is not one of them. After finishing his rookie campaign in 2015 with just 641 rushing yards, zero rushing scores, and just 45.8 yards on the ground per game, the second-year talent out of Wisconsin finally made good on all his potential. Gordon averaged 76.7 rushing yards per game in 2016 and finished the year with 997 rushing yards and 10 rushing touchdowns. He did all this in just 13 total games. We can't wait to see what Gordon does in his third season.
2. Matt Ryan, QB, Atlanta Falcons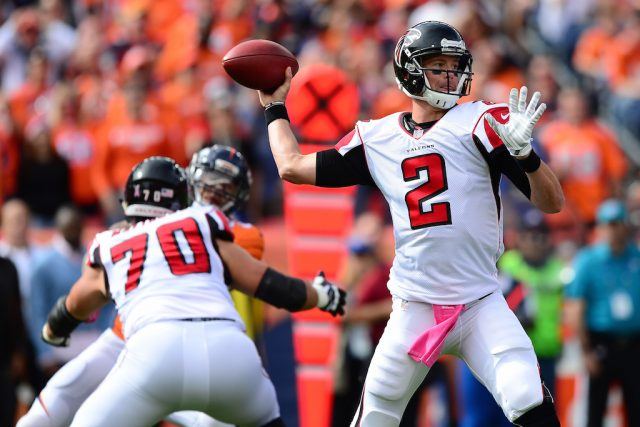 It's not that Falcons quarterback Matt Ryan was terrible last season; it's just that he took his game to an entirely different level in 2016. Ryan completed 69.9% of his passes during the regular season while throwing for 4,944 yards, 38 touchdowns, and just seven interceptions. He also led the league in yards per completion (13.3) and passer rating (117.1). For his efforts, Ryan was selected to his fourth Pro Bowl and earned First-Team All-Pro honors. Don't be surprised if he winds up winning the Most Valuable Player award as well.
3. DeMarco Murray, RB, Tennessee Titans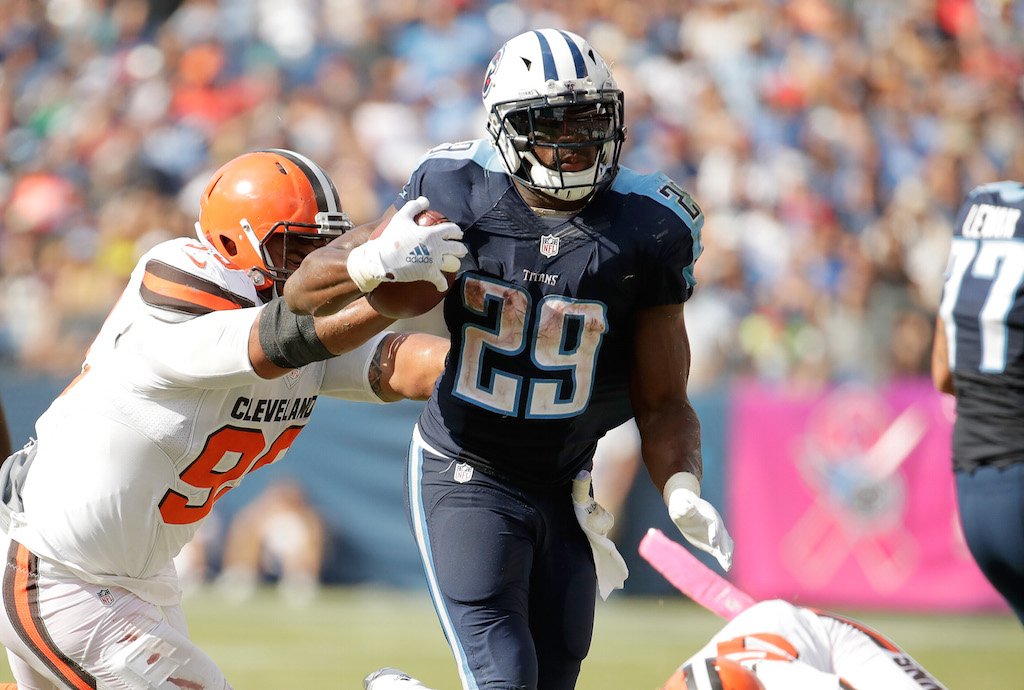 After two straight Pro Bowl seasons with the Dallas Cowboys, DeMarco Murray took his talents to Philadelphia for the 2015 season and absolutely stunk up the place. In 15 games, the running back averaged a measly 3.6 yards per carry. He totaled just 702 yards on the ground and finished with seven scores (six rushing, one receiving).
Fortunately, the Tennessee Titans took him in a trade this past offseason. Then, Murray quickly returned to his previous form. The 28-year-old rushed for 1,287 yards (third in the NFL), averaged 80.4 rushing yards per game, and finished the season with 12 total touchdowns (nine rushing, three receiving). What a difference a year makes.
4. LeSean McCoy, RB, Buffalo Bills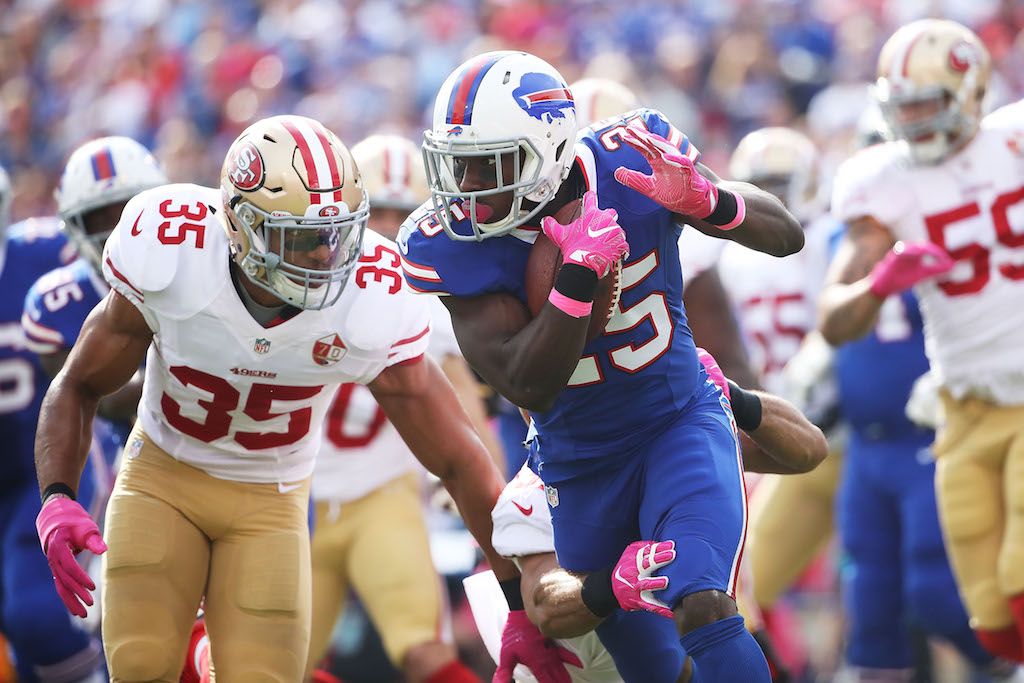 Like Ryan, LeSean McCoy wasn't exactly horrible in 2015. In fact, in his first season with the Buffalo Bills, the All-Pro back experienced his fourth career Pro Bowl. Yet, with the way he performed in 2016, it's as if we got to experience vintage Shady. McCoy averaged 84.5 rushing yards per game, ran for 13 touchdowns, and finished the year with 1,267 yards on the ground (sixth in the NFL). It's safe to say he's regained his spot among the elite running backs in the game today.
5. Sam Bradford, QB, Minnesota Vikings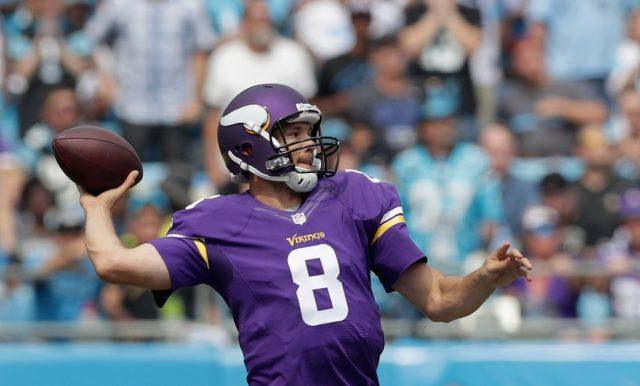 Toward the end of the 2015 season, oft-injured quarterback Sam Bradford looked like he finally — once again — got comfortable at the quarterback position. Then the Eagles traded him to the Minnesota Vikings prior to the start of the 2016 season, and his confidence grew with each passing week. While the Vikings missed out on the postseason, Bradford had arguably the best season of his career, throwing for 3,877 yards and 20 touchdowns (against five interceptions) while completing an NFL-best 71.6% of his passes. The sleeves are the same, but make no mistake, this is an entirely different Sam Bradford.
6. Ryan Tannehill, QB, Miami Dolphins
Coming into the 2016 season, the jury was still out on whether or not Ryan Tannehill had the goods to be a legit franchise quarterback. Despite finishing the year on the sidelines with a knee injury, Tannehill did a solid job of silencing his doubters. The fifth-year pro went 8-5 as a starter, completed 67.1% of his passes, and helped the Dolphins reach the postseason for the first time since 2008. It appears the future is bright in Miami after all.
7. Dak Prescott, QB, Dallas Cowboys
Dak Prescott wasn't in the NFL last season, but he definitely proved folks wrong in 2016. After being selected by the Dallas Cowboys in the fourth round of the 2016 draft, the former Mississippi State quarterback was thrust into the starting role — due to a preseason injury to Tony Romo — and hasn't looked back since. The 23-year-old went 13-3 as a starter, completed 67.8% of his passes, and threw for 3,667 yards, 23 touchdowns, and only four interceptions. He also rushed for another six scores. We suspect this will be the last time anyone overlooks Prescott.
8. Jay Ajayi, RB, Miami Dolphins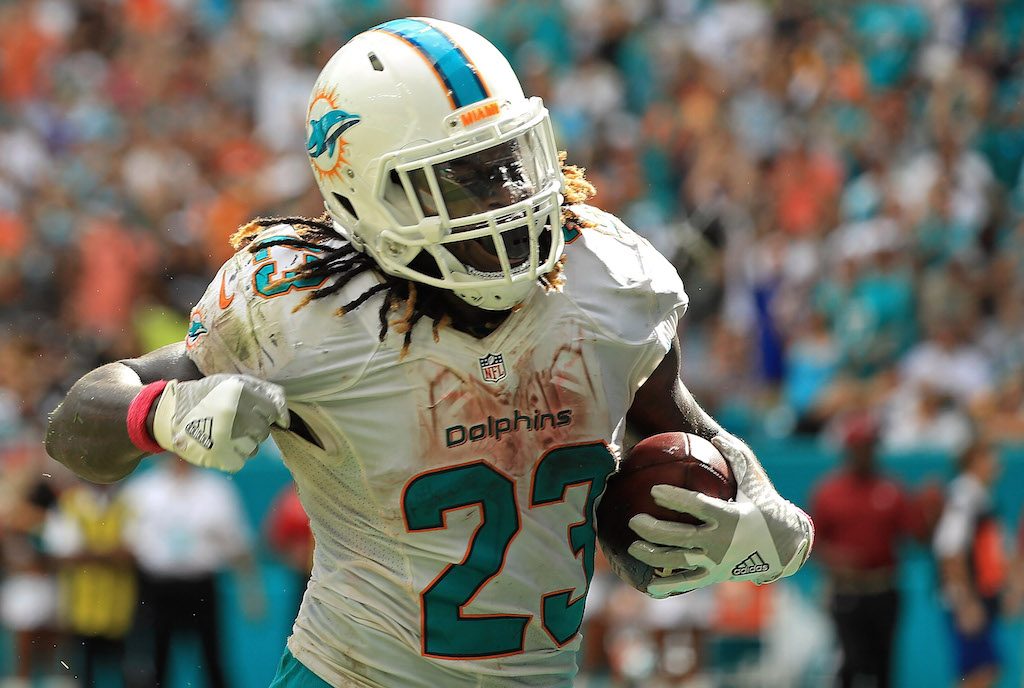 Jay Ajayi's first season in the NFL wasn't exactly memorable. In 2015, the former Boise State product played only nine games, amassing 187 yards on the ground and one score. His sophomore campaign, however, was the exact opposite. The Miami Dolphins running back played 15 games, rushed the ball 261 times, and finished the year with 1,272 rushing yards (fourth in the NFL) and eight rushing touchdowns. It's hard to believe a team didn't select him until the fifth round of the draft.
9. Terrelle Pryor, WR, Cleveland Browns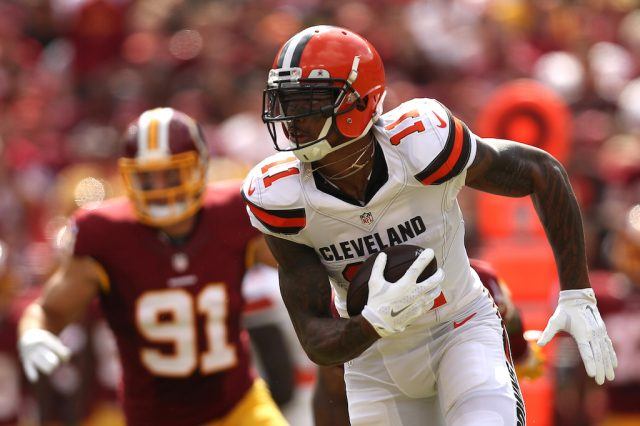 After failing to make it in the NFL as a quarterback, Terrelle Pryor tried things out as a wide receiver. Watching him in 2016 — his first season as a full-time wideout — it's clear he made the right decision. Arguably the only bright spot on a putrid 1-15 Cleveland Browns team, the former Ohio State Buckeye caught 77 passes for 1,007 yards and four touchdowns. Pryor is set to become an unrestricted free agent in 2017. If the Browns are smart, they'll make sure he doesn't take his talents elsewhere.
10. Vic Beasley, LB, Atlanta Falcons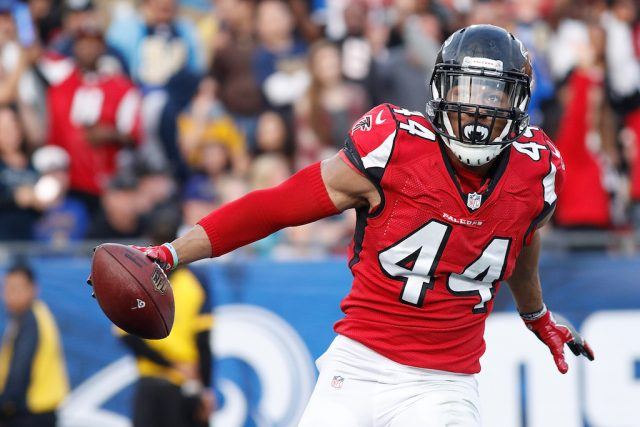 Atlanta's Vic Beasley entered the year, poised to silence all the critics ready to label him a "bust." It's safe to say he did just that. The former No. 8 overall pick led the NFL with 15.5 sacks; he earned his first trip to the Pro Bowl and was named First-Team All-Pro. Where are all the doubters now?
11. LeGarrette Blount, RB, New England Patriots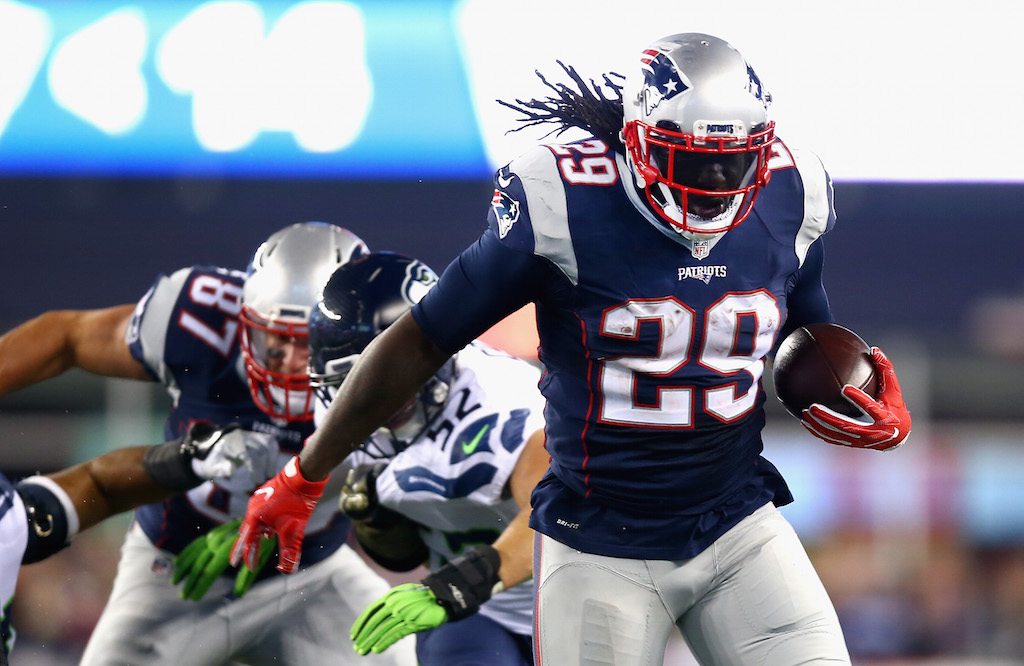 This season, LeGarrette Blount carried the ball 299 times, rushed for a career-best 1,161 yards, and led the league with 18 rushing touchdowns. Even more impressive is the fact that Blount accomplished all this at the ripe old age of 30. Like most people, we'd be lying if we said we saw this coming.
Statistics courtesy of Pro-Football-Reference and ESPN.