Alejandro Villanueva and 7 Other NFL Players Who Served in the U.S. Military
There are many massively talented players in the NFL, and quite a few of those people have served their country as well — something that deserves the highest praise imaginable. It can't be easy to put an NFL career on the back burner and selflessly join the U.S. military. However, these eight NFL players who served in the U.S. military did just that. We'll start with one of the most well-known, none other than the incredible Pat Tillman.
1. Pat Tillman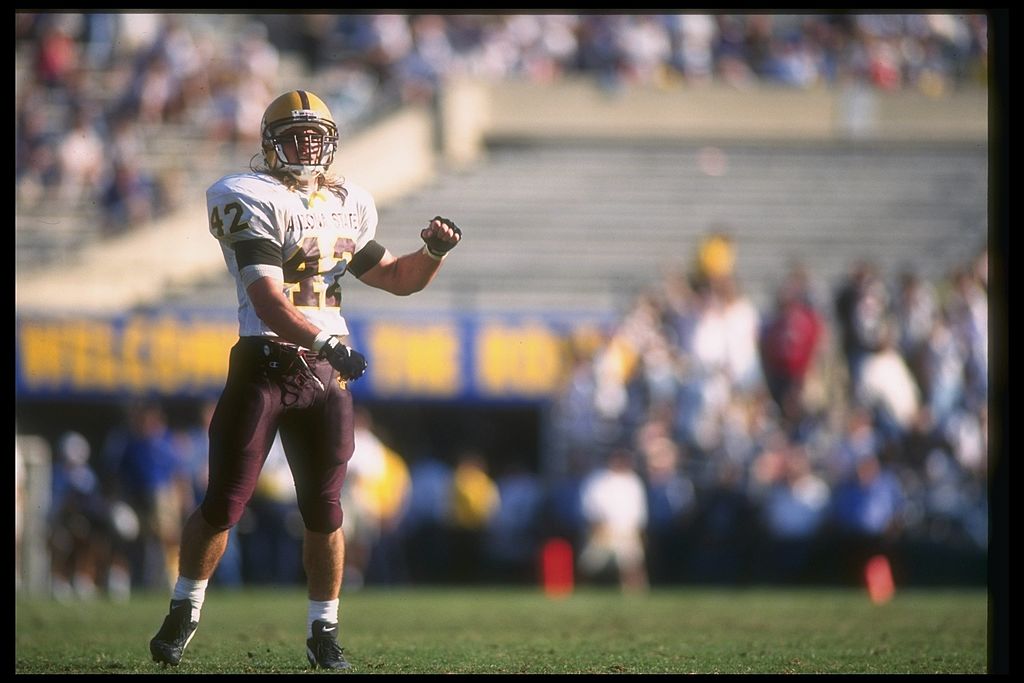 What can we say about Tillman? This man gave up a multimillion dollar contract from the Arizona Cardinals to enlist in the Army in 2002. Tillman was deployed to Afghanistan and was tragically killed on April 22, 2004. His cause of death was friendly fire.
Of all the NFL players who served in the U.S. military, Tillman is likely the most well-known — and for good reason. When he passed away, the Pat Tillman Foundation was established, which helps veterans and their significant others obtain academic scholarships. Tillman will never be forgotten; he is a true American hero.
2. Joe Cardona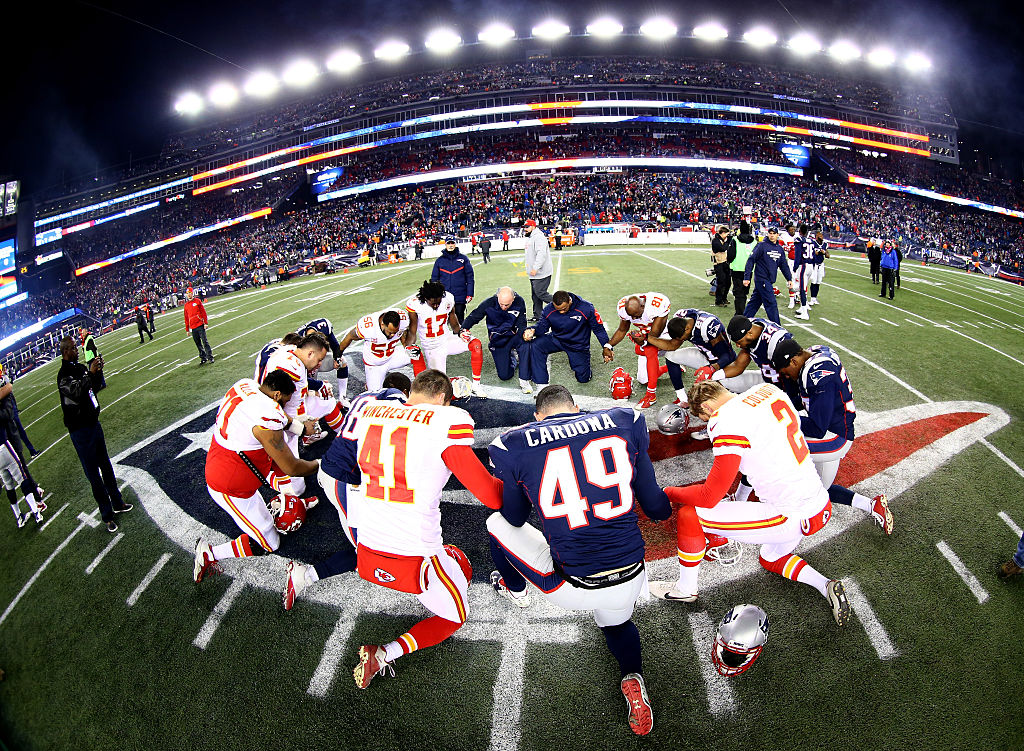 Not only does Joe Cardona currently serve, but he is an active NFL player as well. The man literally does both at the same time, which is pretty incredible. Cardona played football for the Navy, starting as the long snapper all four seasons. Then, the New England Patriots selected him in the fifth-round of the 2015 NFL Draft.
Cardona works at the Naval Academy Preparatory School one day a week during the season, and when the Patriots 2015–16 campaign came to a close, he reported to Norfolk, Va. for his military duties.
3. Alejandro Villanueva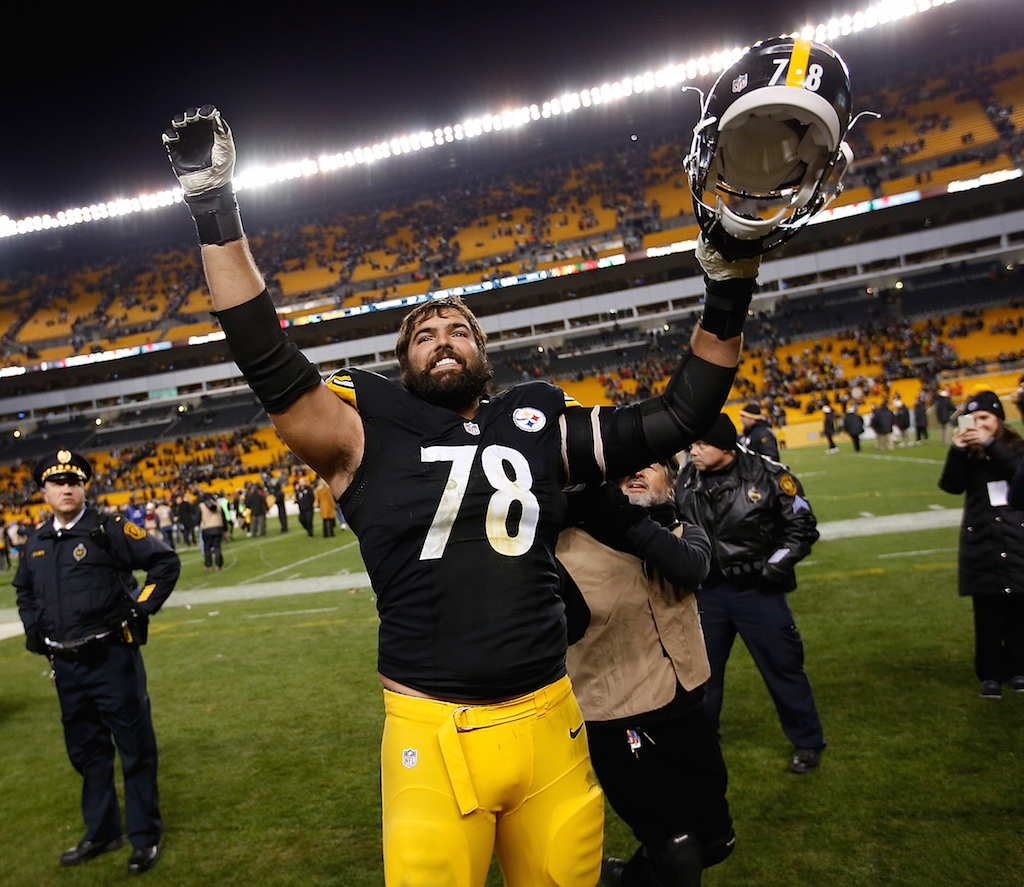 Alejandro Villanueva has a massively interesting story, as he started his football career in the Army and graduated back in 2010. A workout with the Cincinnati Bengals didn't result in a job, and he became an Army Ranger afterward. Villanueva was on active duty for four years and in Afghanistan three different times.
Then, he had the opportunity to give his football dreams another shot. Villanueva first signed with the Philadelphia Eagles, but the Pittsburgh Steelers picked him up later. Then, in 2015, we got to see Villanueva start for the Steelers in 10 games, and he did a pretty impressive job. He could be on the verge of an impressive NFL career. He was recently recognized as the only Steelers player to come out of the tunnel for the national anthem.
4. Mike Anderson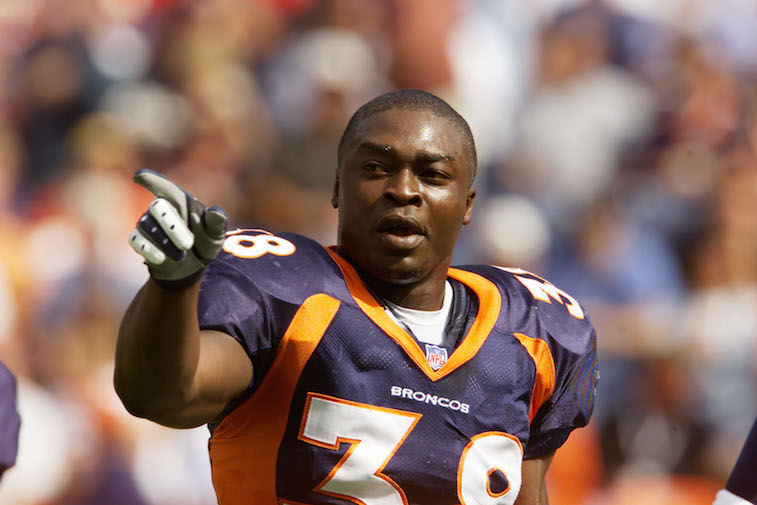 Many may know Mike Anderson because he set the NFL rookie rushing record by going off for 251 yards against the New Orleans Saints back in 2000 with the Denver Broncos. Anderson played seven years in the NFL, five with the Broncos and two with the Baltimore Ravens. In his rookie season, he notched 15 rushing touchdowns and 1,487 yards.
While Anderson was unable to match those numbers after the 2000 season, it's still quite a the story, especially because he didn't enter the league until he was 27 years old. Anderson joined the U.S. Marine Corps right out of high school; it was there that he began playing football, which resulted in the University of Utah recruiting him.
5. Ahmard Hall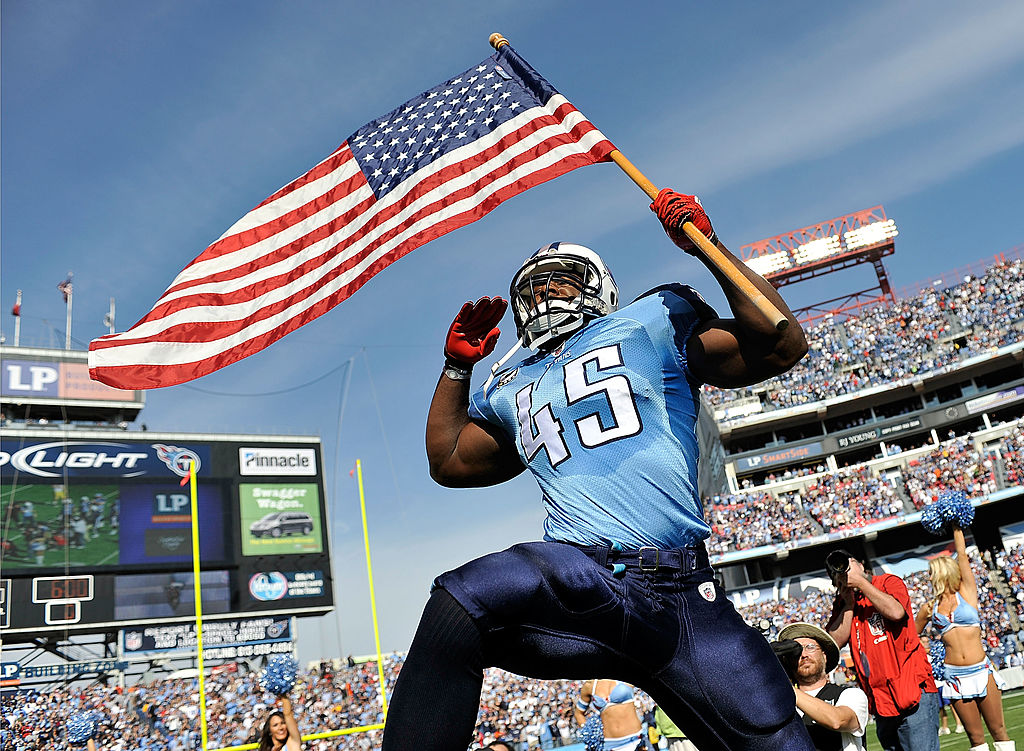 Ahmard Hall spent four years in the Marine Corps from 1998 to 2002, and was ranked as a sergeant during a tour in Afghanistan. Then, he was fortunate enough to walk on to the University of Texas football team, where he made a name for himself.
Hall played fullback for three seasons, and was signed by the Tennessee Titans in 2006. The NFL dream was alive and well at that point. He was the lead blocker in Tennessee's backfield for six years, carving out a solid NFL career for himself.
6. Glen Coffee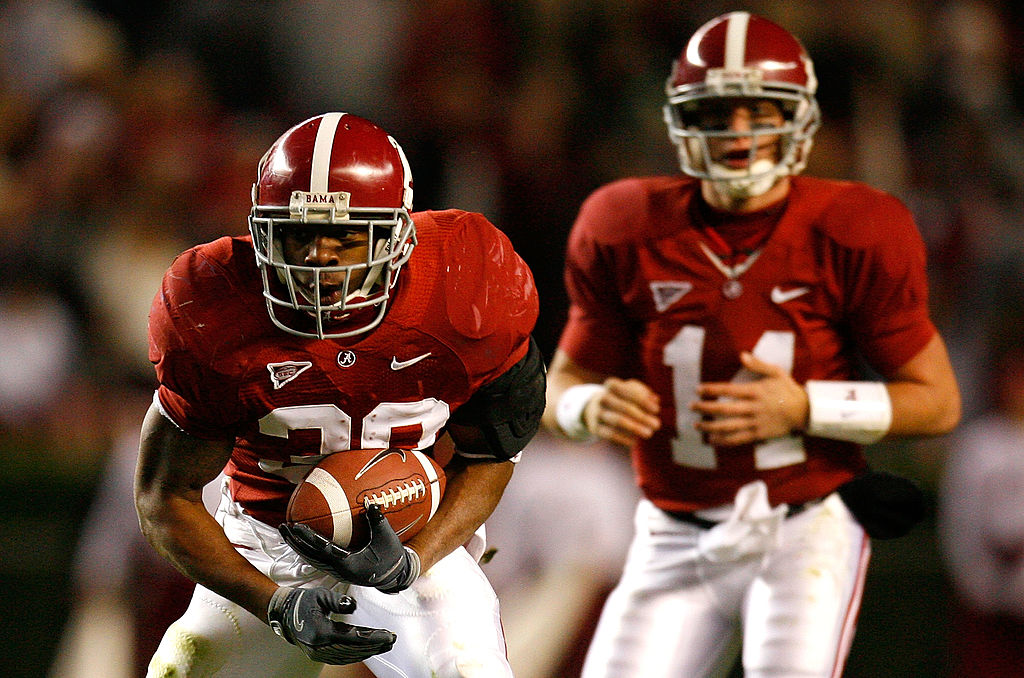 Glen Coffee is a pretty well-known name, as he had a superb career with the University of Alabama. After entering the 2009 NFL Draft and being selected by the San Francisco 49ers, Coffee only played one season for the team.
The reason? He chose to take his talents elsewhere, specifically to the U.S. Army a few years later in 2013. While he took a few seasons off while deciding what he wanted his future to hold, Coffee found a great fit for himself in the Army.
7. Chad Hennings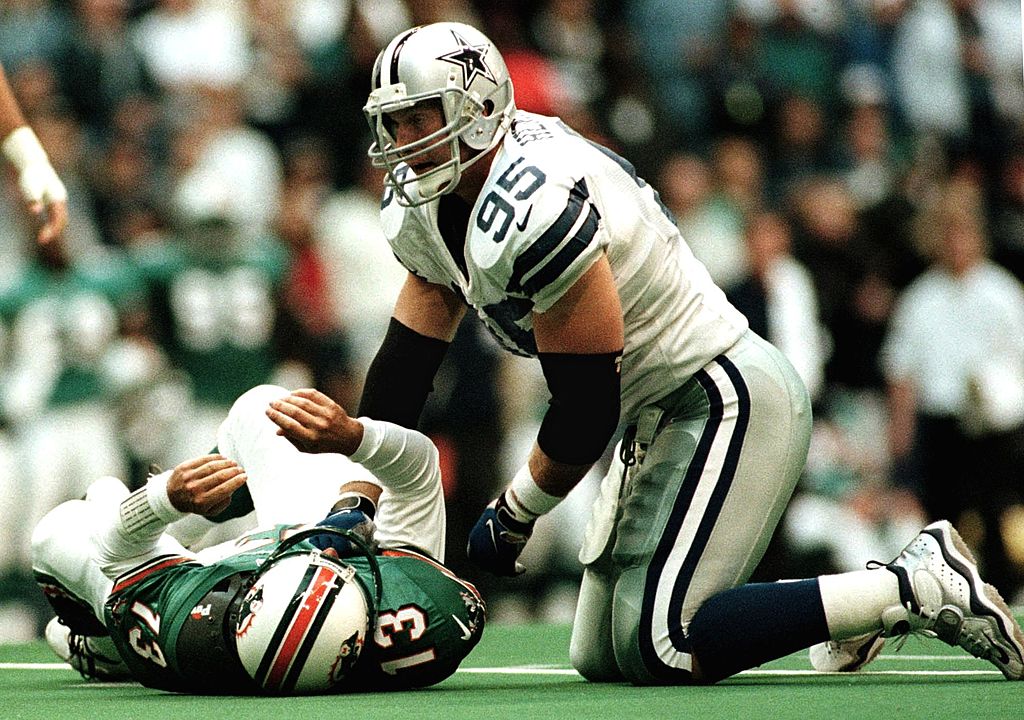 Chad Hennings had himself one heck of a college football career with the U.S. Air Force Academy. After earning the 1987 Outland Trophy, which goes to the Nation's Best Interior Lineman, he was drafted by the Dallas Cowboys in 1988.
It didn't take long for Hennings to follow a different calling; he became a pilot and served for four years in the Air Force. He was deployed during the Gulf War for a four-year span, and after all was said and done, he went back to football. Hennings made the Cowboys in 1992, and went on to play nine seasons in the NFL. He was also a part of three Super Bowl-winning Cowboys teams.
8. Roger Staubach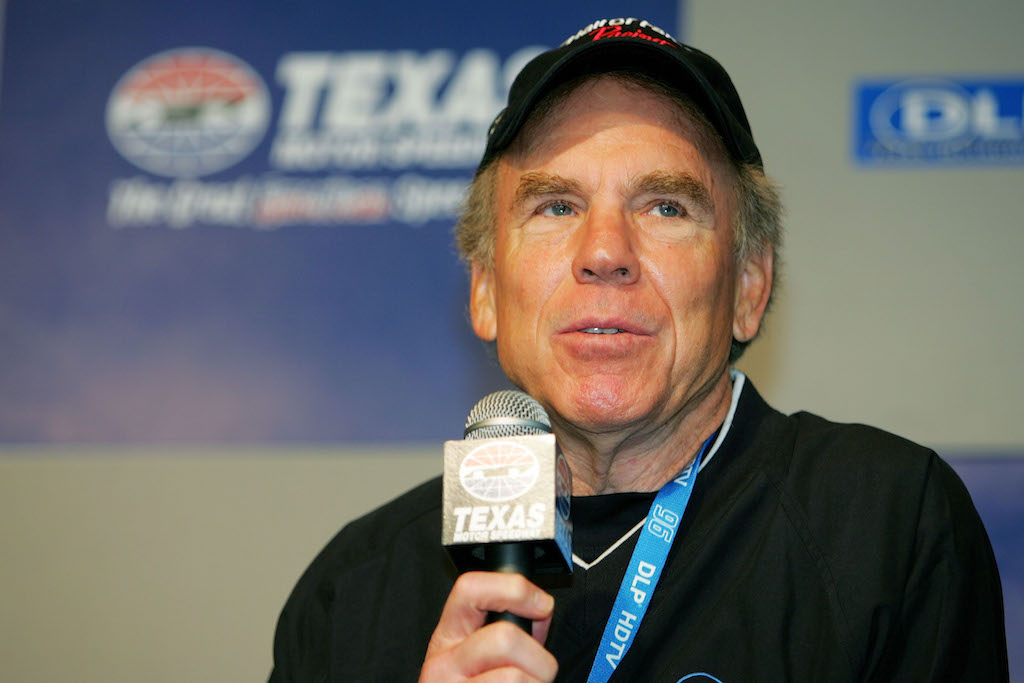 There are so many names who could make this list, but we'll wrap it up with one of the most well-known NFL players who served in the U.S. military: Roger Staubach. The Heisman Trophy-winning quarterback served four years of active duty, including being stationed in Vietnam in 1969.
From there, Staubach entered the NFL and spent his full career with the Dallas Cowboys, where he led the team to four Super Bowls, winning two of them. Staubach had an incredible NFL career, and still goes down as one of the best quarterbacks to ever play for the Cowboys.
Statistics courtesy of ESPN and Pro-Football-Reference.