NFL
5 NFL Players Who Left the League Way Too Soon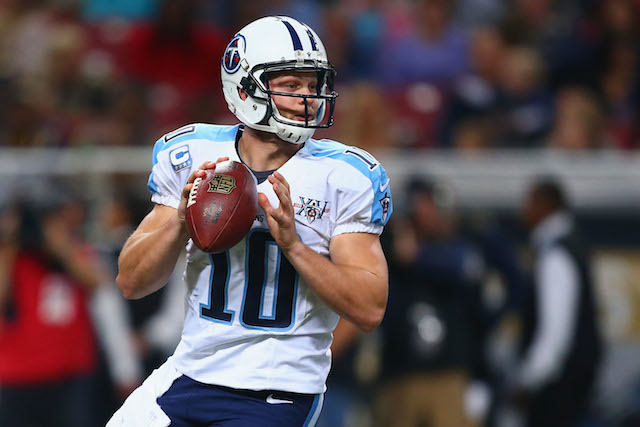 Even if he was never going to be the next World's Greatest Quarterback, no one really saw Jake Locker's retirement coming. After being drafted eighth overall in the 2011 draft, the oft-injured Locker decided that it was in his best interest to retire. In a statement released in March of 2015, the QB discussed why this was the right play:
Football has always played a pivotal role in my life and I love the game, but I no longer have the burning desire necessary to play the game for a living; to continue to do so would be unfair to the next organization with whom I would eventually sign. I realize this decision is surprising to many, but I know in my heart that it is the right decision and I look forward to spending more time with my family and pursuing other interests.
Apparently, the early retirement movement was just getting started. Later in the free agency season, 27-year-old free agent linebacker Jason Worilds decided that he was ready for the next stage of his life. This decision was especially surprising considering that the former Pittsburgh Steeler was set to become one of the more coveted free agents in 2015.
However, like Patrick Willis before them, both Locker and Worilds believed that early retirement is in their best interest. And they are not the first players in the history of the sport to come to that conclusion. Here are the five greatest NFL players to retire early from the league.
1. Troy Aikman
Troy Aikman certainly had a Hall of Fame career. In his 12 seasons in the NFL, Aikman threw for 32,942 yards, 165 touchdowns, and finished with a 61.5 career completion percentage. He was also selected to six Pro Bowls and won three Super Bowls as the quarterback of the Dallas Cowboys that built a dynasty in the 1990s.
There was nothing significantly wrong with Aikman's career, except for the fact that he wasn't able to play more seasons. At 34, continual back issues had a major role in his decision to hang up his helmet. If that wasn't the case, who's to say that Aikman wouldn't have had a few more good seasons in him?
2. Bo Jackson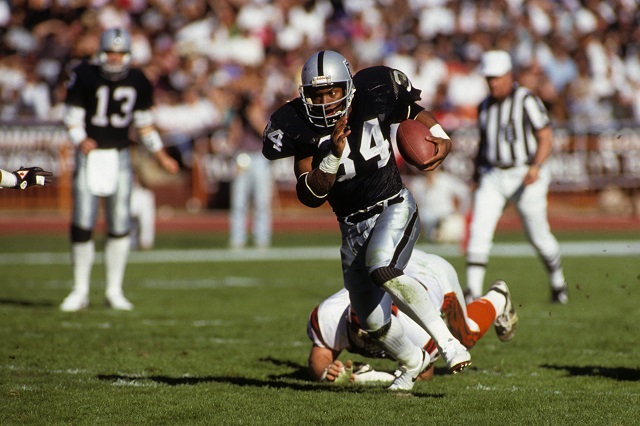 Los Angeles Raiders running back Bo Jackson had the goods. This guy was a physical specimen unlike the world had ever seen before; it was as if he were manufactured in a lab. Jackson was big and strong and insanely fast, and he had the potential to be one of the greats. By the time of his retirement in 1990, Jackson's career average in yards per carry was a ridiculous 5.4, and he was only 28 years old.
Suffice it to say, Bo's NFL career never reached the level of success that he experienced at Auburn, where he was a two-time All-American and the Heisman Trophy winner in 1985. If it wasn't for a freak hip injury, there's no telling what kind of damage Bo could've done in the National Football League. Unfortunately, that may be the one thing that Bo will never know.
3. Gayle Sayers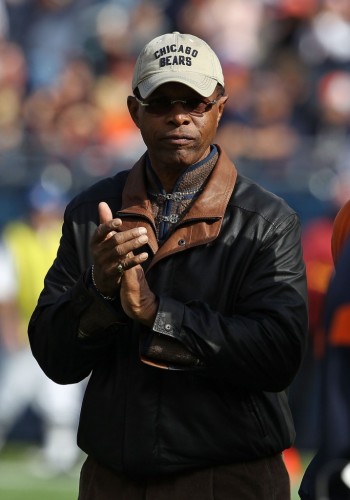 Running back Gale Sayers was only able to play in the NFL from 1965 to 1971, but he still managed to prove just how special a player he was. He led the National Football League in rushing in both 1966 and 1969, and was selected to four Pro Bowls while also being named a first-team All-Pro five times. Sayers was so skilled that he was put on the NFL All-Decade Team for the 1960s. Unfortunately, injuries forced this Chicago Bear to call it a career at only 28 years old. Regardless, Sayers still managed to get inducted into the Pro Football Hall of Fame in 1977.
4. Barry Sanders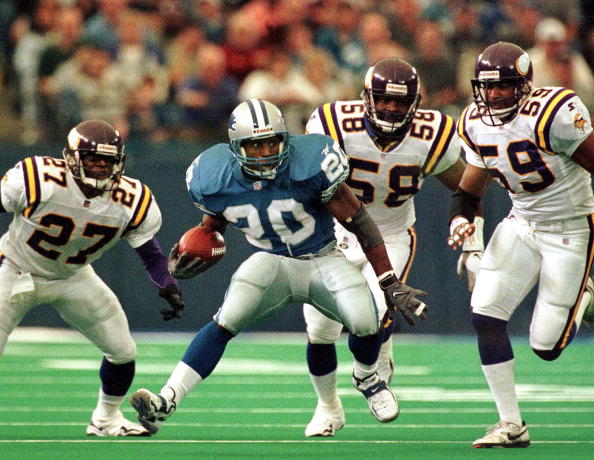 They broke the mold when they created Barry Sanders. The Detroit Lions running back was so smooth and so sharp on the football field. Not only could he make you miss with his quick cuts and shifty movement, but when he put on the burners, he was simply uncatchable. Sanders may have decided to retire at the age of 30, but in his professional career he still made 10 Pro Bowls, was a six-time first-team All-Pro, and led the NFL in rushing four times. There have been a lot imitators since this superstar left the league, but in the end, there will only ever be one Barry Sanders.
5. Jim Brown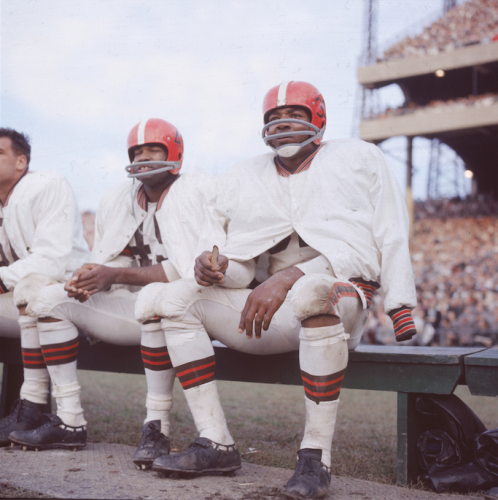 Jim Brown was a force for the Cleveland Browns from 1957 to 1965 and an absolute nightmare for anyone who was tasked with stopping him. In his nine-year career, Brown led the league in rushing eight times, made nine Pro Bowls, and was an eight-time first-team All-Pro. He would end his career when he was 29 years old with 12,312 rushing yard and 126 total touchdowns — Canton would come calling his name in 1971.
All statistics are courtesy of Pro-Football-Reference and ESPN.